In the early hours of the morning, entertainment commentator
Phil Mphela
took to social media to share the news about the untimely passing of actor Luzuko Nteleko - he was only 36-years-old at the time of his passing.
Mphela went on to add that the actor was working on a new movie and was grateful for how the crew had treated him while he was still recovering. He was also very fond of his family, especially his sister.
Read More:
Music Industry Icon Passes On
He will be remembered for the great television he made to the South African entertainment industry. He's appeared in popular shows such as
Ring of Lies
, Zone 14,
Isidingo,
Keeping score and many others.
In one of his last Instagram posts, Nteleko was jamming to what sounds like a HHP song. Jabba was
one of the most influential South African rappers of all time.
He passed away in 2018 at his home in Johannesburg.
Luzuko was a dedicated Christian, who was always open about his faith on social media. He'd'd share comforting words and prayers with his followers. Since the news about his passing broke, tributes have been pouring in all over social media. Details surrounding his death have not been revealed yet.
Luzuko Before The Fame
The late star who's originally from Gauteng, who owned an education/industrial theatre and promotions company, was fluent in isiZulu, isiXhosa, Xitsonga, Sesotho and English.
In one of his very few interviews that are available on the internet, chatting to
eNCA
– the actor opened up about his humbling first job, how he lost thousands of rands and financial advice.
"The first job that I had to do was promotions, so I used to stand on the streets, on the robots and hand out flyers. I used to get R25 per hour." He shared and opened up about how he lost a lot of money in his life.
"I hope what I'm about to say will teach people something. I've spent a lot of money on trading. I used to be a trader. And I lost a lot of money on it. I believe that it was an easy way to make money. Not knowing that there are a lot of scams and people out there who are taking advantage of people. I think I lost about sixty-something thousand on trading."
He left the viewers with valuable money advice. "You must love money but you must never worship money."
He added.
"The reason why they say money is evil is because of what people do to get money. Do you know what I'm saying? I'm just saying that people must love money and if you love something, chances are that you will get it."
Said the star.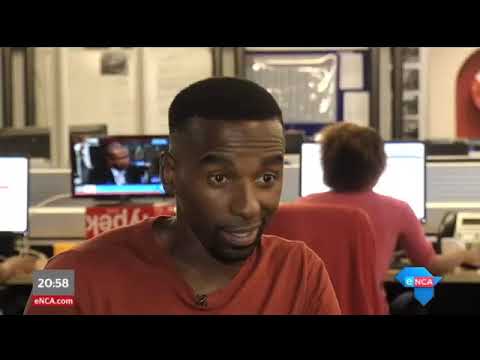 Main Picture Credit: Luzuko Nteleko Instagram Account
Read Next:
AKA Sympathizes With The Tembe Family