Nike Air Max, Timberlands boots, Charlie Chaplin hats and stove pipe jeans.  Those were the few fashionable items we encountered at the G-star raw night event at Arts on Main last night.  To be honest, we felt a bit under-dressed as the trendy cool-kids of Johannesburg gleefully showed us how it's done or worn.
Johannesburg joined an existing line-up of influential cities, from Tokyo and London, to New York, and LA, who have all hosted RAW Nights. RAW Nights bring G-Star's core DNA to life, presenting cutting-edge talents from across the creative world in intimate and surprising locations. In Johannesburg, RAW Night guests directly experienced the concept of unexpected combinations that characterise G-Star's clothing collections, various projects and collaborations, which include RAW Crossovers, fashion shows, and global campaigns.
Notable guests of the evening included DJ Euphonik, Chiano Sky, Tamara Dey and Isaac Klawansky, Eda Rose, Chad Saaiman, Masego Maps Maponyane, Bonang Matheba, Nakhane Toure, Thapelo Mokoena and Boitumelo Thulo.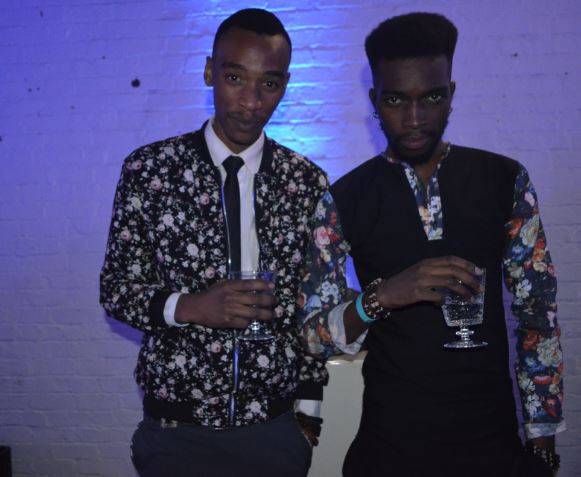 Walking fashion installations is what we would term the trend-setters who were in attendance.  To some extent the event was like walking into an urban fashion closet and coming out with more than what we expected. For instance, one would think that there's only one way you could wear denim material, Right? Wrong! This group of young trend-setters below made us realise that there's definitely more than one way in wearing certain clothing materials; from bags and accessories to shorts, skirts and jackets.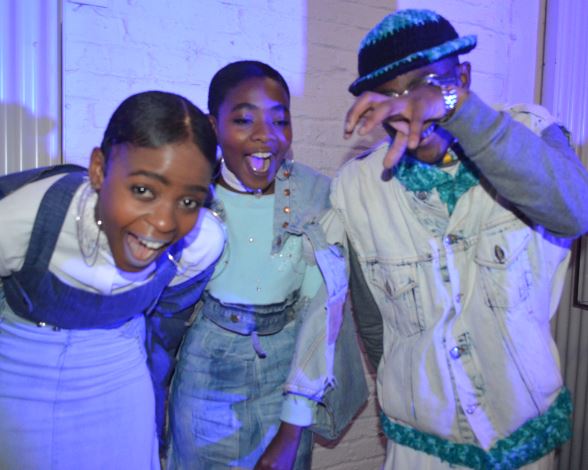 Then there was OKMalumeKoolKat,it's quite interesting to see how an individual of such a cool demeanour is able to cause such excitement without an album out.  Kool Kat is known for his endless sneaker catalogue and his excellent fashion sense. We caught up with him after his performance to ask if he thinks there's too many people hopping onto this "Sneaker-head" bandwagon that is seemingly about to fall off.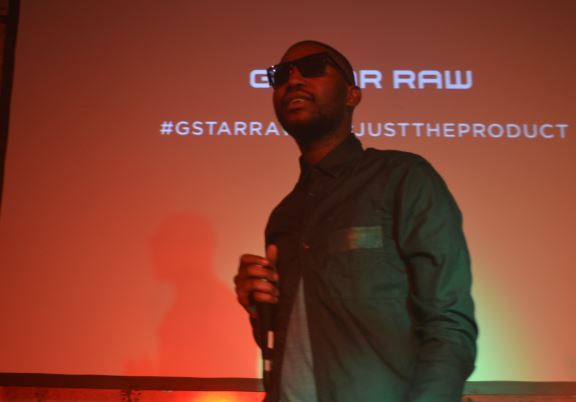 "I don't know man, I don't know any true sneaker heads, I'm not a sneaker head myself but I have over a hundred kicks.   I'm not a sneaker collector or a sneaker head so if I'm not one then I don't know any.  I'd say that term 'sneaker head' has been used very loosely."
"Sneaker head is when sneakers take over your life. For example, if you've got a 9-5 job and you earn minimum wage yet you blow half of that money on R2000 sneakers every month and the rest is for imali yoku gibela (transport money) for me that's when you're a sneaker head.  Personally in S.A I don't see anyone who is that dedicated enough to take a bus to P.E or Swaziland to go check out what type of Jordan's or Nike's they've got stocked there.  That, for me, is a true sneaker head and I'm yet to find one like that here."
ZAlebs applauds all the urban trend gurus that came out on Thursday night to display their raw threads. Last but not least we'd like to say massive thanks to G-star Raw for the hospitality and ever-flowing drinks.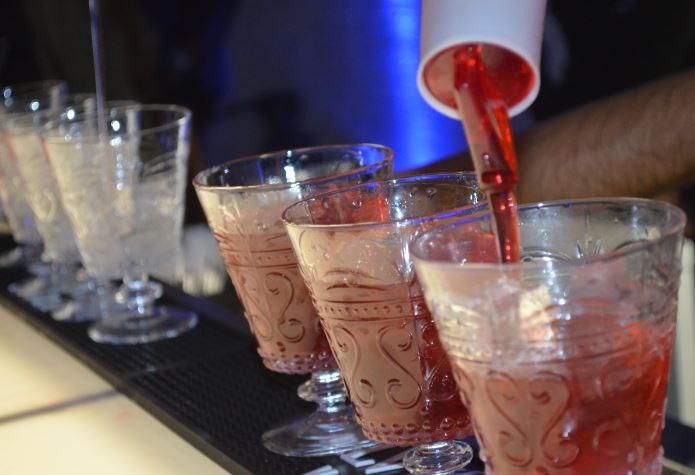 Were you at the event? Did we spot and take a snap of you? Go on over to our gallery to find out.
Click here to view the exclusive Raw Night event