Rapper and Reality TV star Gigi Lamayne
has been quite vocal lately about her love life.
Read More:
Gigi Laymane Welcomes Baby Number 4
Taking to Twitter recently, The
'Fufa
' hitmaker said money is important in her relationship. She said she was tired of men who are making her a loan shark.
"The love I deserve comes with money. I'm tired of men making me a mashonisa," she tweeted.
She left jaws dropped a few days ago when she revealed the lengths she would go for love.
"Recently went onto this dating show. I'm just saying, I'm that b**ch with guts. For love, I will drive all night shem,"
she tweeted.
This was before she revealed that she had joined Showmax's dating show ''Temptations Island."
In her intro for the show, Gigi said her power of seduction is her personality.
"My name is Gigi and I am 26 and I am a musician, yes it's definitely for love and not for likes. How far am I willing to go to find love on temptation island, probably a nude bubble bath. I don't see myself spreading any cheeks. My power of seduction has to be my personality, I think I'm really good at being in different places and different times but still being here."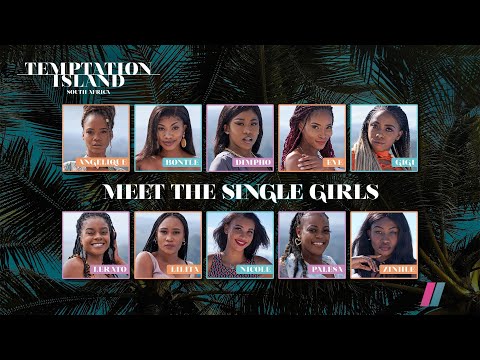 Meanwhile, Speedsta made the rest of us believe that Gigi had something going with Blxckie. However, Gigi denied the rumors. Blxckie and Gigi recently released their single titled
'Feeling U'"I saw them hugging, like really tight and of course, when I got on air, I had to, you know, give it a bit of. Whether maybe, what I didn't see or what I did see happened, that doesn't make any sense, you know what I mean. But hey, I saw them hugging that's about it,"
explained Speedsta to Jawz on After Chillers with DJ Jawz.
Gigi recently announced that she has
welcomed her "4th baby"
as she flaunted her brand new car on Instagram. She gave all the credits to God and her ancestors for her brand new set of wheels.
She has also lent a helping hand. A few weeks ago, she took to Twitter to ask her followers to help her choose a home to donate her clothes and accessories and they were open to giving her few suggestions
"Hey, Twitter Fam! It's that time of the year where you help me decide which girls home I'm donating some of my clothes and accessories to. Comment with the name of the home and help a sister out."
Read Next:
Boity Gushes Over Her Mom
Image Cred: Instagram