A couple of days ago Heavy K got misquoted by MacG after
he prefers the old version of Black Coffee
who said the Drumboss said the album was 'pap', in other words bad.
Read more:
Why Heavy K Prefers The Old Black Coffee Sound

During his Monday show,
MacG
spoke about a recent encounter with Black Coffee during an event and how it went.
"Black Coffee is a chiller bro, he remembers every single thing we have ever said about him on the podcast," he said.
He then took it to the interview he did with Heavy K. "I think we did an interview with Heavy K, I even forgot about that interview, and Heavy K even said the album Black Coffee won a Grammy for was pap," said MacG.
This obviously did not sit well with Heavy K who pulled out the old interview to defend himself. "The old
Black Coffee
is one that inspired me. I can say that the new Coffee, is a very smart grootman. He calculates everything. There are places that he has been to that I have not been to. Maybe he has seen doors for him to explore, but for me it will always be that old sound."
He added, "One thing I won't allow is for people to lie on my name or project me as something I'm not just to push their narrative."
He also slid into
Black Coffee
's DM to clear his name.
Addressing the misunderstanding in today's show, Mac G said that Heavy K called him to address the situation but he couldn't speak to him for longer than 15 minutes as his son was "fighting for his life in hospital."
He also called out Heavy K for being narcissistic as he was trying "to be there for his son on the day."
Responding to the episode, Heavy K said he has no beef with MacG.
"To set the record straight, I have no beef with MacG I just wanted him to clear things up on the same platform he used to discredit me. I fixed things with Coffee already so no apology needed, back to work… Beef won't feed our kids, let's focus," he tweeted.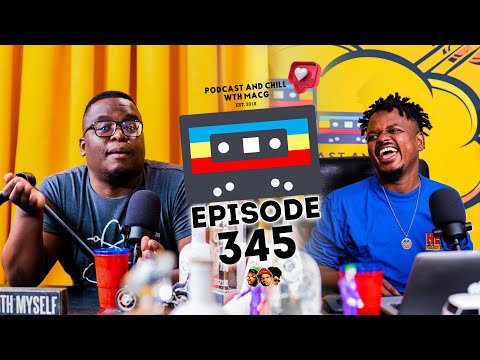 Main Image Cred:
Read Next:
Makhadzi Makes History As She Announces Skin Care Product