The Oude Meester Tour featuring Idris Elba  took place from 10th – 15th November 2014. The tour was all about celebrating and inspiring South Africa's young entrepreneurs, creatives and masters in the making. 
Elba, alongside Oude Meester's first Young Master, Siya Radebe journeyed across the country, taking the time to meet some of South Africa's established Masters, as well as those just starting their journey. From designer Zano Skorch to SA Idols judge Unathi Msengana, Elba spent time experiencing the diversity and expertise of some of South Africa's best talent.
ZAlebs attended the Johannesburg leg of the tour last week Friday which took place at Urban Tree in Sandton. Upon arrival each guest was welcomed with a glass of Oude Meester's finest whiskey, a true testament to the elegant treatment we received at the event. Oh and did you know that Idris is quite the DJ? The man not only played deep house music but he surprised us by playing some old school kwaito for the masses. You can only imagine how many women then fell off their feet for him.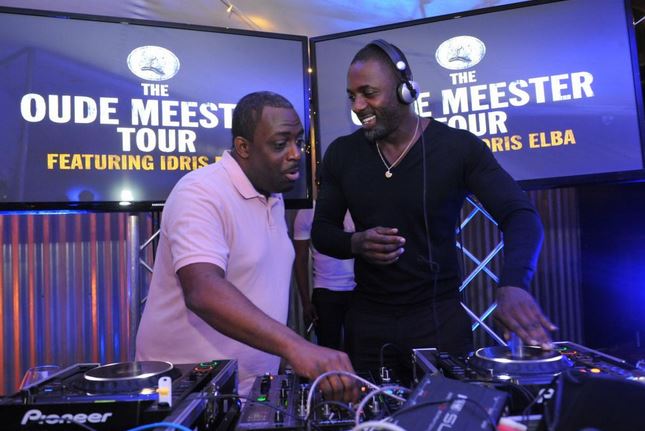 As part of the tour, Elba also visited the AFDA campus in Durban to meet with aspiring film students and to conduct a specialized workshop. The lucky students were given a once in a lifetime opportunity to engage one-on-one with Idris, who is undoubtedly one of the Masters of his craft.  Impressed by what he saw, Elba stated, "SA is on the verge of being the place to film. Great beauty and great actors."
However, according to Elba and Radebe, it was the unexpected encounters along the way that were truly inspiring. At the exclusive Blue Door Society event in Joburg on Nov 14th, Elba told the story of meeting a 24 year old farmer looking to expand his business. "Here was this young guy, at 24 with so many ideas and plans, and he's looking to us for inspiration."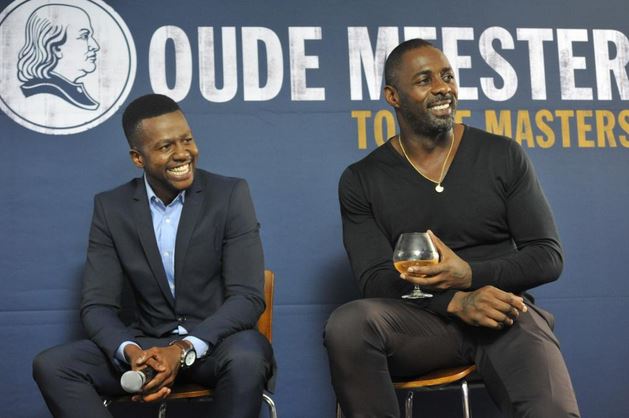 Mentorship and inspiration were the main pillars of the Oude Meester Tour and the Mastery in the Making campaign. Thanks to a variety of outreach events, inspiration sessions and Blue Door Society events, we can safely say the tour has been hugely successful in achieving the key vision of the Oude Meester brand.
As Siya Radebe describes, "Many actors may get to co-star with legends such as Idris Elba, but few get the privilege of the mentorship and advice that I have gotten over the last week."