Nominated for Best Hip Hop album of the year at the Metro F.M Awards, there is no doubt that iFani is one of South Africa's most revered rappers at the moment.  With a lyrical flow that will not only make you bop your head hysterically but also make you laugh at his ridiculous metaphors. You cannot help but love this guy who, in a way kind, of reminds of Busta Rhymes (The skinny Busta Rhymes)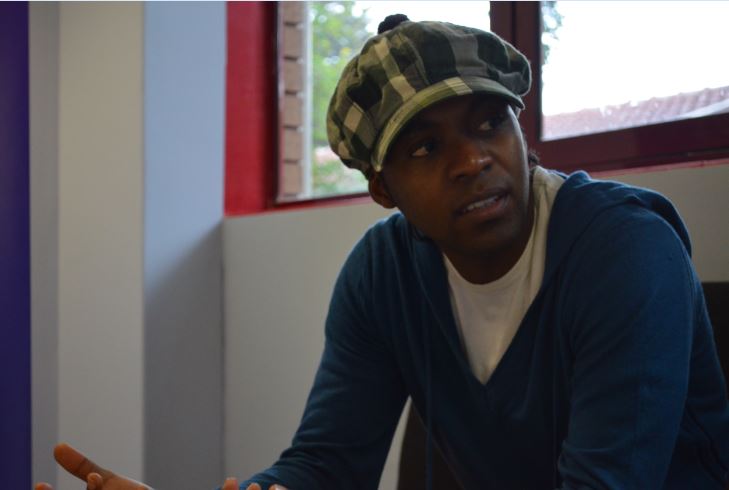 Do you and your director have a lot of fun doing this video or is it all hard work and no play?
Yeah man I work with different directors most of the time because I want my work to be known as mines and not as a collaboration with a certain person.  So I move from one director to another and I let them join in my creative vision of the video. 
Do you find yourself trapped sometimes by the visual limitations for your videos due to lack of resources?
Nope, not at all the only limitation I've come across was when when I was shooting the video for Milli and my manager was there.  Basically what happened was that I not only had the fake hair for my armpits but I also had fake hair for the lower region of my body (near the pelvis) and my manager completely lost it.  He was just against it and thought I had taken it too far and that's the first and last time I'll ever have my manager on set. (Laughs)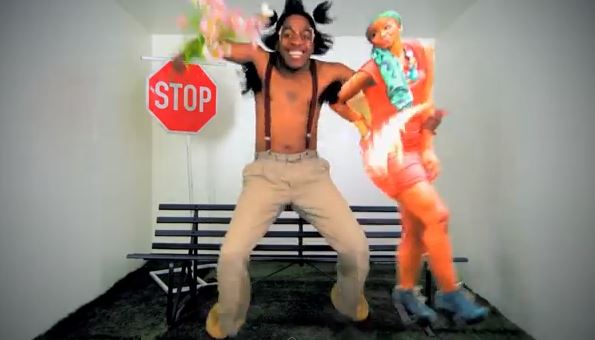 You've been referred to as the comedian of the Hip Hop industry, does that ever bother you?
I really don't understand where they get that from, because I honestly don't think that I'm funny.  I'm really not funny hey, I'm just iFani, which doesn't mean 'funny' it just means 'not the same' (AyiFani means 'not the same' in Zulu).  But it's cool man I appreciate the title as long as people are happy and enjoy my work it's all good.
How did you get the alternative spelling of your name?
That was just me trying to be cool. I studied computer science and at the time Apple was coming up with the iPads and the iPhone's around the years 2004 & 2005 there weren't too many people who were familiar with Apple products so I wanted to come across as someone who was like predicting the future.  But now it kind of looks like I copied the idea because Apple is huge now but it's all good.
Many South African rappers' dream is to be on Hype Magazine, you managed to achieve that dream last year. How was your Hype Magazine feature experience?
It was a great experience which didn't just come by itself I actually went to the Hype Magazine people.  I wrote them an e-mail with twenty reasons why I thought I should be featured in their magazine and they succumbed to my reasons and placed me in the magazine.
Do you think your hustle and the way your approach things (like the Hype Magazine request) is the difference between an artists who gets a lot of good publicity versus those artists who don't?
It's a combination of things, sometimes opportunities come to you because of what you've already prepared.  Others you literally have to go knocking on their door so it's up to you to be able to find that balance, you can't be that person who just sits there but at the same time you can't be that person who's always knocking "uzow'bora" (You're going to bore people doing that.)
You're greatest advice to upcoming rappers who were in the same position as you?
My advice for them is to always listen, rappers hate listening. Rappers have this thing of thinking they're the shizniz, you have to understand that you're doing music for the people and not just for yourself.  If you don't listen to the same people you're trying to cater for then why are you doing this in the first place?
Your opinion on the Oscar Pistorius Trial, have you been following the case?
Yeah, that's a tough one.  I'm just happy I'm not him, I haven't been following it but good luck to him and may everyone find justice and peace in all this when it's all done.  It's basically how I also felt with Jub Jub's case as well as Maggie Benedicts situation, I'm just glad I'm watching everything from a distance.