Imbewu's final episode airs on the 14th of April on
e.tv
.
The time has come for us to say our final goodbyes to the beautifully crafted, culturally rich show – Imbewu. After delivering an epic 5 season run, the show makes its final curtain call on Friday 14 April at 9PM on
e.tv
.
Also Read
Imbewu: The Seed Bites The Dust!
The story goes out with a bang, the Bhengus have their backs to the wall, and Khemisi's shenanigans will literally have bodies dropping in the family. Imbewu stars have said their final goodbyes to Mzansi as the show comes to an end.

"This has been a long journey. A five-year-old journey together with you and thank you for your loyalty. You didn't sleep watching us every night. Thank you so much," said Imbewu producer and actress Leleti Khumalo.

"For trusting us and being loyal to us and being so enthusiastic all the time even when they see us in the streets, I want to thank E channel for giving us the platform to tell the story," said Thembi Mtshali.

WATCH THE VIDEO BELOW: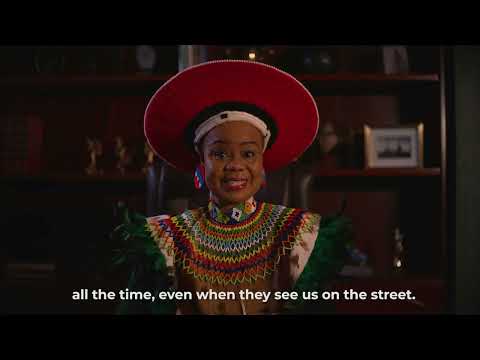 Etv announced in 2022 that the show would be coming to an end. In a joint statement, executive producers Leleti Khumalo, Duma Ndlovu and Anant Singh said, "We are proud to have created a trailblazing show that showcased the multicultural environment of Durban and KZN.
Imbewu
changed the face of the daily drama offering on South African television with its unique storylines, cliffhangers and high drama, resulting in it becoming one of the most-watched shows. We are grateful to our broadcast partner, e.tv for its support and the opportunity."
To fill the prime-time slot, the channel will also launch a brand-new local drama.


"We'd like to thank the production for its commitment in delivering five great seasons of compelling stories, despite the highly competitive timeslots it found itself in at 9.30pm and 9pm. The show managed to dethrone its biggest competitor in the 9pm slot and it is now the most-viewed show in the late-night slot. We are proud to be ending on a high," said Helga Palmer: head of local programming at eMedia.
According to
IOL
Helga Palmer, head of local programming at eMedia said "We'd like to thank the production for its commitment in delivering five great seasons of compelling stories, despite the highly competitive timeslots it found itself at 9.30 pm and 9 pm
"The show managed to dethrone its biggest competitor in the 9 pm slot and it is currently the most viewed show in the late-night slot. We are proud to be ending on a high."

Image Cred: ANMG