When we think of television award shows like the Mtv VMA's, Grammys, Golden Globes, BET and Emmy Awards the first thing that comes to mind when envisioning these eminent shows is the level of quality they boast. Just look at the precision and professionalism that is presented to the audience when these international shows are aired. One also gets the feeling that the respect for the audience is kept in mind by the entire production team when in the process of creating such exhibitions .
Unfortunately, the same cannot be said about some of our locally produced award shows. Think about the amount of times you've seen or heard viewers complain of either the bad sound leading to a poor performance. How about the amount of times a presenter of an award has stumbled over their words whilst reading the teleprompter? These are just some of the glitches that should be ironed out easily during rehearsals right?
But then again it's easy for us to complain behind our 140 characters on Twitter when we have little knowledge of how an award show is created from scratch. ZAlebs had the opportunity to speak to Thatch Music's founder and musical director, James Bassingthwaighte who, alongside his Thatch Music team, has had the opportunity to musically direct awards shows like the SAMA's and the Metro FM Awards. If that's not impressive enough, the man is currently behind the musical direction of X-Factor SA.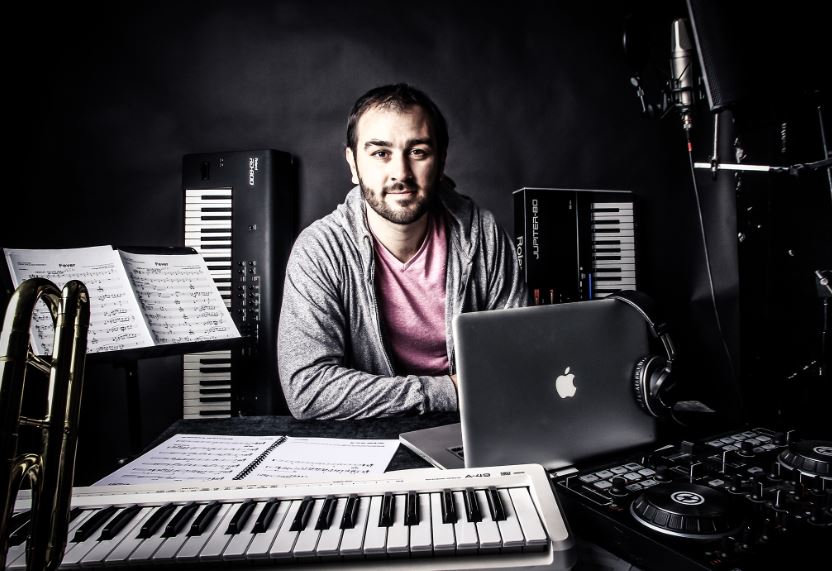 James gave us an insight of some of the obstacles South African production houses have been experiencing through the years with regards to producing live shows.
"One of the unfortunate things about South Africa is that we get compared to international awards because of the availability of these shows online and on television. So your general viewer is quite aware of what is possible and what is quality in terms of award shows. What isn't possible in South Africa is to orchestrate a show that holds the same production standards as those of an American show that has an even greater budget than what we (SA) would normally receive. 
"Rehearsal times are also an important factor to consider, especially when speaking about certain issues like presenters stumbling over their words whilst reading the teleprompter. In South Africa we don't have the kind of rehearsal time that they do overseas. In America, artists and other celebrities get booked for rehearsals months before the actual shows because essentially their time is money, and as stated production houses don't have that amount of budget to book an artist months before as they have other commitments to attend to. It's a really tricky situation that I think production houses will get right as time goes."
Social media platforms can also be brutal when analysing the award shows aired. We asked James if he actually goes on Twitter and Facebook to see what the public has to say about an awards show that he happens to be working on and how it makes him feel. After all, it is his craft that is being scrutinized: 
"I'm obsessed about Twitter reactions when we do shows that are being broadcasted live. I follow them whilst I'm doing the show because it's important to get an understanding of how the audience is responding to what is presented to them. I'll be honest and admit that I'm also never fully impressed with what I hear or see on stage during an award show.
"What I like about awards like the SAMA's is that they have an awesome brief which stipulates that we have to cater for the entire South African music industry. So yes, there's going to be those who are not impressed with the shows and some that are. As long as there's an improvement each year with each show I'm happy. Not completely satisfied, but happy."
As a musical director we were also interested to hear what his take was on artists who lip-sync during a live performance and if this places doubt in an artist's ability to sing:
"What we need to understand about lip-syncing is that there are certain moments in live broadcasting where you cannot possibly get a sound to the production value that is expected because of the situation within that environment. For example, you're probably never going to know how loud the audience is going to be especially when considering live shows like the opening ceremony of the Olympics or the Soccer World Cup. Therefore in that situation lip-syncing is ideal, you actually cannot do a live ceremony without lip syncing unless you are prepared to risk your career as an artist and as a production house. 
The weather also plays a crucial part in your live performance, I remember Beyonce' had an issue with lip-syncing for her performance at the second Barack Obama inauguration, but she had to lip-sync. She was not only performing outside in the freezing cold, but she was also performing with an orchestra. Orchestras can go so out-of-tune during such hostile weather conditions. So when you consider those factors, you then start to realise that lip synching is quite ideal in some live performances."
James has worked with a range of talented musicians. We couldn't help but wonder who amongst our South African artists he enjoys working with and when he revealed his favourites, we really weren't surprised at all. The artists he mentioned are just some of our local performers who have been doing an amazing job when on stage.
"Lira is an absolutely amazing artist to work with when it comes to live shows; the amount of work that Lira puts in behind the scenes for her work is out of this world! The same applies to The Soil. Every time I work with The Soil they go above and beyond their call of duty, without fail.  Another artist that I enjoy working with is Matthew Mole who brings an awesome energy to every rehearsal space I work with him in."