Naturally, this Solange and Jay Z incident turned everyone into a Twitter comedian.  These top 10 memes we're about to show to you made us laugh, cry, drop our jaws to the floor and definitely had our eye-balls popping out.  
Here are 10 of the best memes: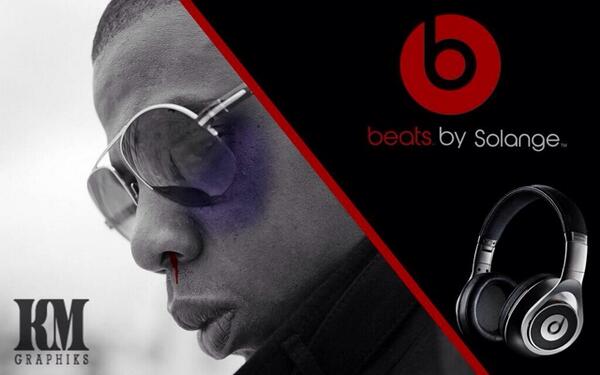 Apple should put a swing into this and come up with a great Jay-Z/Solange campaign or Dr Dre could just make a hit single he owes us one.  After all we've been waiting for the Detox album for more than a decade now.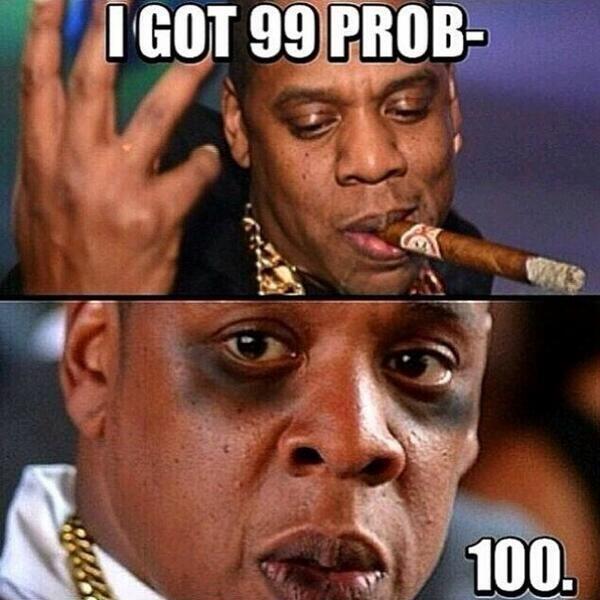 This one had us in tears! people really have time on their hands.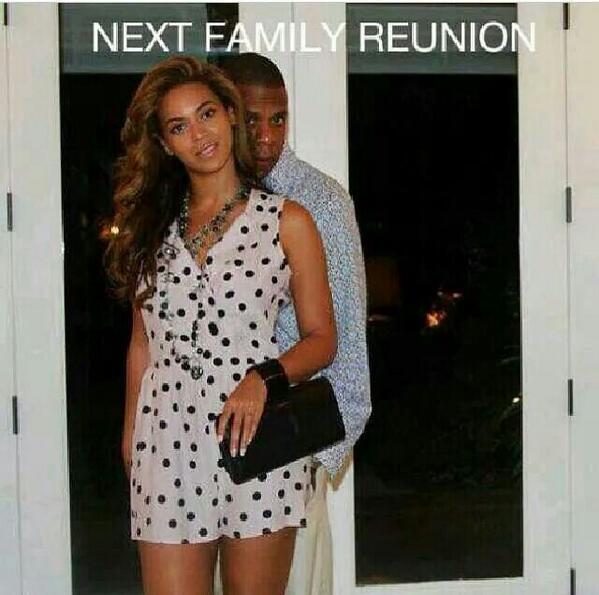 "Say B, is your ratchet sister here yet?"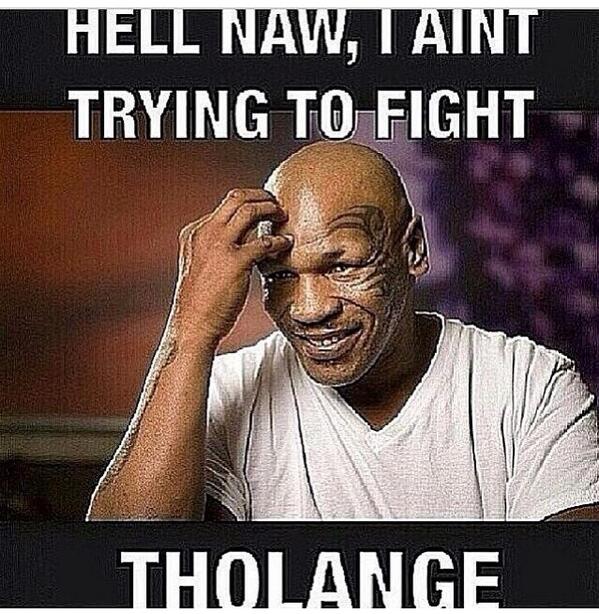 "Thetheethee" You mean "hehehehe" Tyson.
We all want to hear the audio from the video, well, we think they found it.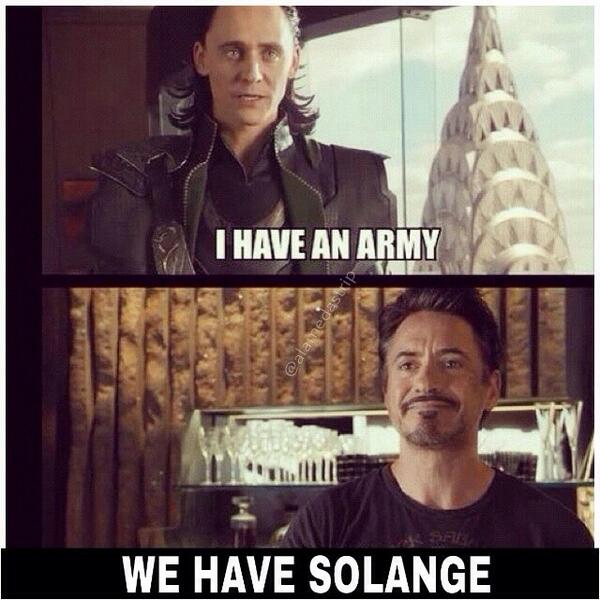 When you have Solange as your back-up you're sorted.  Iron Man aint got no worries.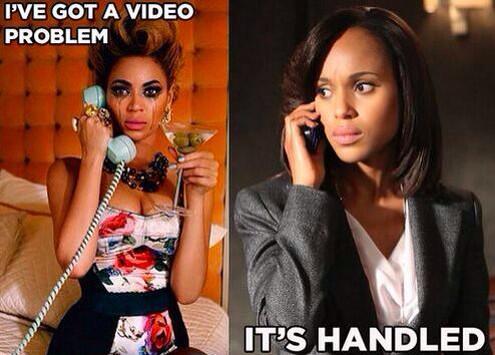 Miss Olivia Pope always on standby.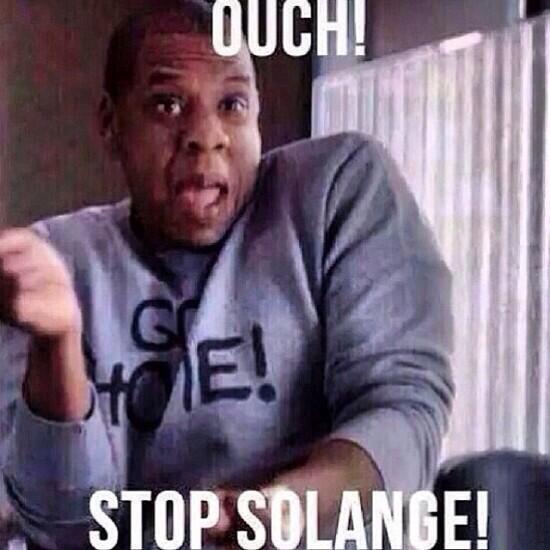 No seriously, stop Solange!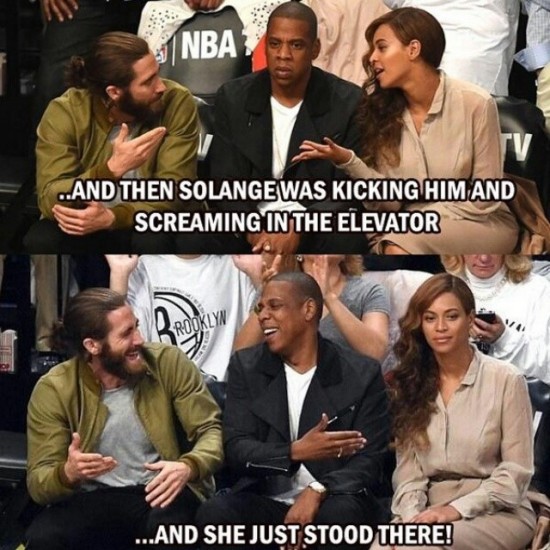 Priceless, Jake Gylenhaal probably also busted out in laughter when he saw this.  Even though we know he'd never admit it.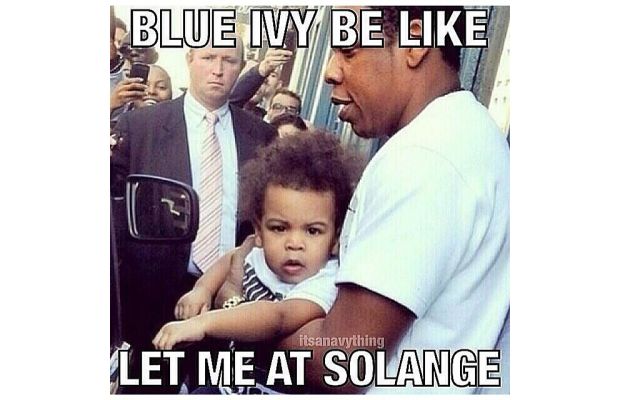 Shame even Blue had to be roped into this whole debacle.