Due to our shyness in approaching our weekly crushes we will admit that we've been slacking a little in updating you guys on our ZAlebrity crush of the week.  However we back in full swing again with yet another sexy edition.  This week we interview Model and face of Palmolive, Keitumetse Naomi Noinyane.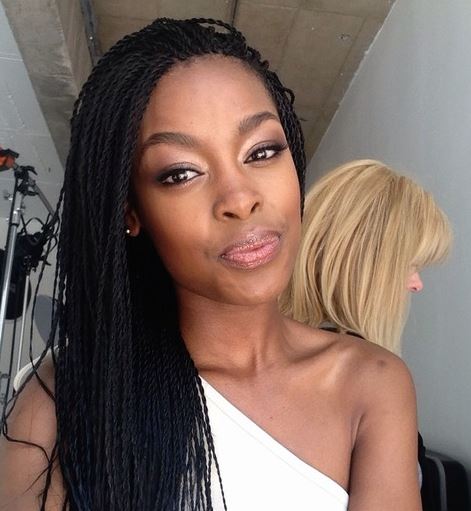 The first time ZAlebs really started taking notice of you was when you began appear in a few music videos. From Khuli Chana's "Freshe" to DJ Dimple's "toast" it became clear to us that you're one girl to look out for.  However were you ever hesitant of being labelled as a video vixen?
Featuring on music videos really started out as a recommendation from people.  They'd comment on my beauty and then suggest that I start featuring on artist's music videos and to just make quick cash on the side.  I actually started featuring on music videos during high school and for me it was all about work and an extra income on the side.  So I really wasn't worried about people's comments but then at some point I didn't want to be labelled as a video vixen.  
However I did acknowledge that this is a job that obviously works for me and it would ultimately become a profession of mine rather than just a hobby.  Being on music videos also helped with my modelling career and when models aren't at a photo shoot their on a video set that's how models make money.   So its work that I really enjoy and I don't walk around telling people I'm a video vixen, it's all about the work ethic.
We once read an article where you mentioned that you enjoyed being featured on Toya Delayz's 'Pump it on' video.  Have you ever considered taking directing as a profession seeing that you work closely with directors?
Honestly I have and it's so weird that you guys bring it up because it's something I think about all the time.  Anyway, I actually have considered taking up directing but it's not something I'd like to pursue yet.  Directing is not easy but I can sit and conceptualize ideas, obviously being on set you learn things and you actually have a different and improved view of how a scene could be shot and other elements of the video that could be expanded upon. 
I sometimes watch a whole lot of international music videos and compare them to what our South African videos look like and I believe that we still have a long way to go.  There have been some improvements but some of our local videos, especially the Hip Hop one's have just taken the same formula with regards to their content.  Yes we've invested in the visual quality of our videos, but we haven't yet invested in the quality of the content those videos.  I also think artists should give some thought into trying out new talent rather than using the same people for their music videos.  There's a lot of talent out there that needs to be tapped into.
Many of our readers might be happy or unhappy about your answer to this, but are you really an Arsenal fan?
I LOVE ARSENAL!! I used to support Barcelona but now I'm just a huge Arsenal fan.  I've been influenced by many people who support Arsenal but I think it was a smart move from my side. 
We've seen you express the difficulties you've encountered since the passing of your mother not too long ago.  As a young woman in the public eye how do you handle the scrutiny? Do you ever find yourself longing for that motherly advice during difficult times?
It's hard; every person needs a mother especially when it comes to us females.  I lost my mom last year so it really hasn't been a long time but I feel like whilst she was here I went through worse situations and she helped me through all of that.  Her supportive nature helped me build my character and just create tough skin which I'll forever be grateful for.  Now it's just a matter of knowing who I am and knowing what I want without letting people's opinion of bring me down because there was a point in my life when people's remarks would really get to me but because of what my mother had taught and the things I've seen her go through I rarely take it to heart the negative things people say to me, it's whatever.  I don't waste my time on negative energy or comments. 
Comments on you being our ZAlebrity crush of the week? ZAlebs is sure that you've had countless crushes in your life we're just one of the many, has your ego exploded yet?
[Laughs] I wish, my ego hasn't exploded at all I've always believed that you constantly need to remain humble through everything.  I've had people walk up to me and tell me that I'm the hottest girl they've ever met.  It's an absolutely flattering compliment and I appreciate it very much but I know that there are hotter girls than me.  So I would never walk around with an inflated ego like that, to me I take it as a sweet compliment, the ego part is definitely not me.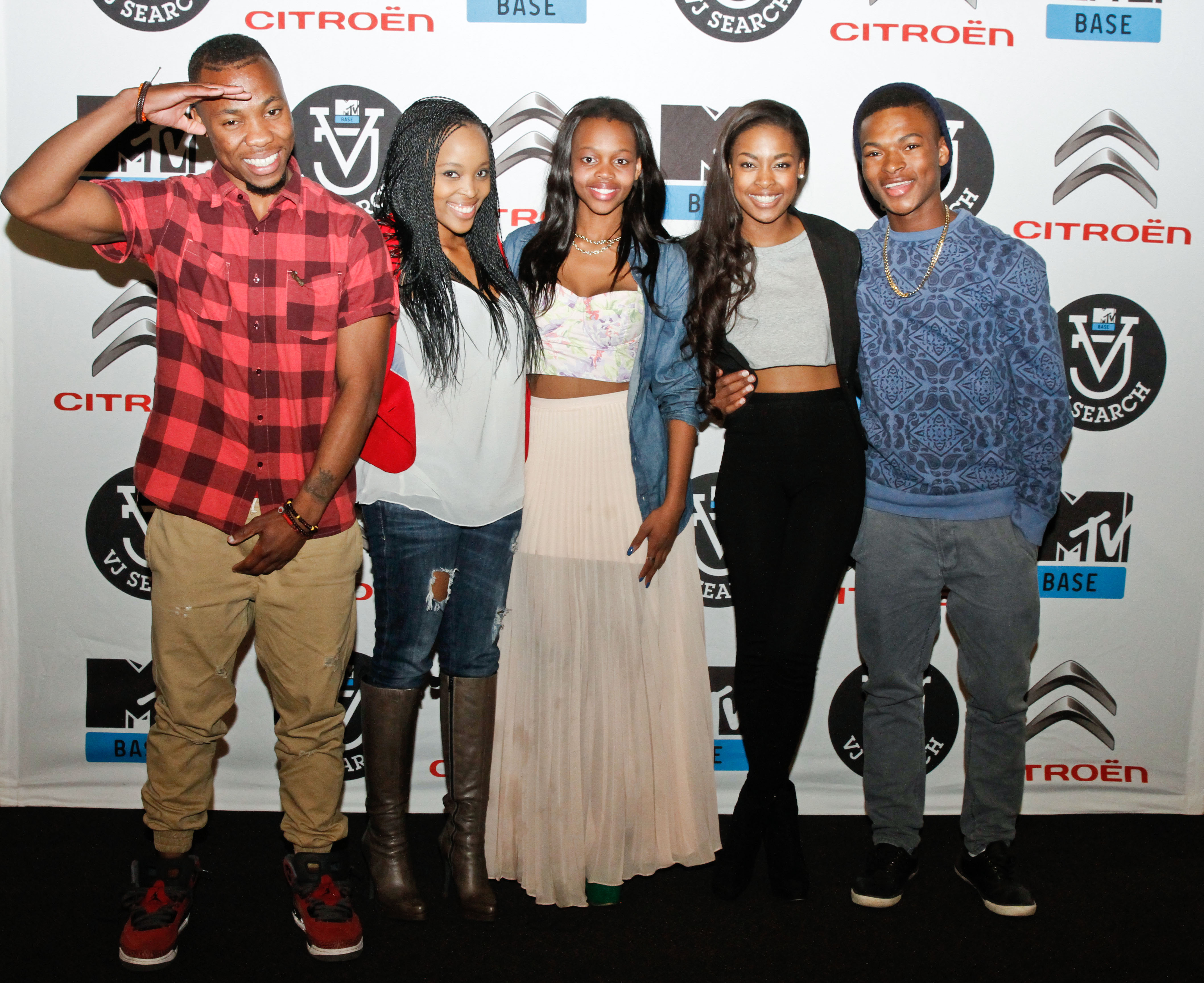 This year we also saw you part in the 2013 MTV Base VJ Search can you let us in on your experience and if you ever felt intimidated by the other contestants?
Every person I meet has something that just interests me and that's what I love about meeting new people; I'm bound to find something about that person that has me in awe.  I don't really sit and think that I have competition but there were people whom I saw and thought that if I didn't win they'd most certainly take the title.  Sandile did win and he was like my homie throughout the competition and I was really glad for him he deserved it.  I aslo felt that it was a bit more tough for me because I use to work for MTV Base so the stakes were really high and I had to prove to them why I would be the perfect person for the job but in all it was a great experience.  I remember working at the MTV Base offices and always having a considerable amount of fun and insight of the on goings of a TV network it was mad fun.