We hope that this will be the last article we write about KO and the insidious AIDS rumors.  It's already getting exhausting for us so you can imagine how K.O and the rest of the Cashtime family are feeling like lately.  Just moments ago Cashtime Entertainment sent us an official statement to voice their comments of the story and to remind South African's that HIV/AIDS is no laughing matter!
Here's what the stable had to say:
"Social media and Twitter in particular has the ability to give a voice to rumor mongers; anyone with an agenda can use those 140 characters and a hashtag to start a negative rumor about anyone or anything without giving a second thought to how this will impact the lives of those targeted."
When the rumors caught on like wild fire, ZAlebs contacted KO's manager (Thabiso Khati) who was understandably furious at what had been speculated about Ntoko's health status.  KO then made a mature and classy move by posting and Instagram message to those who had humiliated him.  
 Alas the rumor mongers did not back down which eventually led the rapper to bravely post his HIV status with a video and Instagram image.  A very commendable move might we add, not many can do such.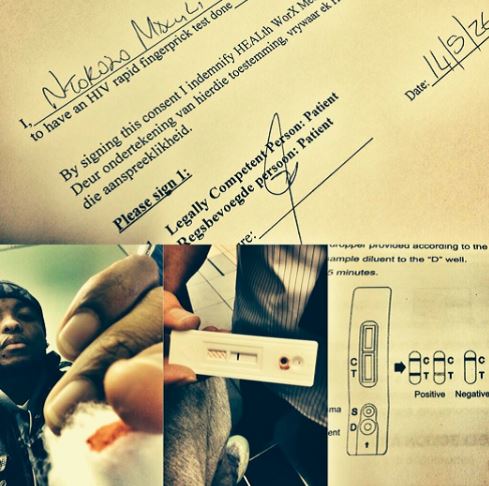 The stable continued voice their anger towards this untrue story:
"The rumor spread quickly on social media and before long K.O's health status was trending and some people turned it into a big joke and openly laughed about it.  Sad really, given that HIV/AIDS is no laughing matter and these actions only worsen the stigma around the disease.  It is indeed sad that some of our people take HIV/AIDS as a joke when the country has once again the highest. infection rate in the world.  Let us use our collective voice to fight this ignorance and the stigma around the disease"
In other KO news, his single Caracara continues to top charts on radio stations and music television channels across the country. The music video amassed over 30,000 YouTube views in just a month.  
"Phuma ubatshele!"  *KO voice*