Lady Zamar's life story reads like a fairy tale - a small-town girl who rose to national prominence.
She is still one of South Africa's most popular female performers three years after the release of her maiden solo album.
The house-sounding singer and songwriter has received numerous honors and sold a large number of records.
Lady Zamar's devoted fans have helped her stay relevant with over a million followers on Instagram, Facebook, and Twitter combined.
Her upbringing is credited with instilling in her a passion for music because her family was heavily influenced by music.
"My dad absolutely loved singing and being our vocal coach and tutor. My mum loved family worship and whenever she had those, she would have us singing hymn notes and my dad was very particular about how you would sing. He would always put us in musicals, always insisted that we watch musical shows, I remember watching the Phantom of the Opera, it was a three-hour show and I was moved beyond," she told
ZAlebs
in an interview.
Lady Zamar Rape Story
The fight between Sjava and Lady Zamar took a new turn when Sjava chose to break his silence and reveal his side of the story. Within hours, Lady Zamar announced that she would be going live on Instagram with her version of events, not before throwing shade at Sjava.
Lady Zamar spoke about her time with Sjava and an alleged rape she suffered at the hands of her then-boyfriend. Lady Zamar, evidently moved by her experience, did her best to paint a picture of it.
The comments sections, on the other hand, were not what most people expected. Some Tweeps went ahead to point out how Lady Zamar's stories contradict each other, making it difficult to determine who is lying.
Lady Zamar Rape Allegations
Lady Zamar opened up about her relationship with Sjava in some unexpected ways. First, Zamar went on a Twitter rampage, airing Sjava's dirty laundry, which sent social media into a frenzy. Sjava was reportedly already married while they were dating.
She had had enough of the inquiries and decided to go on a tell-all frenzy on Twitter.
She filed a rape lawsuit against her ex-boyfriend Sjava, according to an interview with Sunday World. Sjava allegedly raped Lady Zamar in 2017 while they were still together. The charges sent social media into a tailspin, with some believing Lady Zamar and others not.
When Sjava came out to clear the air about the situation, he broke his silence.
It takes a lot of courage to bring such news to the public's attention, and Lady Zamar has done just that. You make the decision. Is Lady Zamar truly innocent, or is she merely attempting to bring attention to herself?
Lady Zamar's Real Name
Yamikani Janet Banda is Lady Zamar's true name. She chose her stage name since it has a special meaning for her. Zamar means "to praise, sing, or worship" God through music in Hebrew. Yamikani, her real name, also means "praise" in Chewa.
Lady Zamar Age
Lady Zamar's age is a bit of a mystery because she has never declared her age publicly. In June 2019, the singer threw herself a lavish birthday bash, but there were no balloons or candles to match her age.
When she posted images of the day on social media, she used the hashtag "Zamar Birthday." Lady Zamar's age has been attributed to her by several publications, with one claiming she is 29, and others claiming she is 34.


Lady Zamar and Sjava
Lady Zamar's romances are a closely guarded secret, much like her age. The '
Cotton Candy' singer dated fellow musician Sjava for two years before announcing their relationship – on the same day she announced their breakup!
"We started dating in June 2017 and ended in March 2019... That's all, so please don't ask any more questions... Yes, he denied it to the press, but we wanted it to remain a private matter... "I guess the cat's out of the bag.. such a shame it had to come out this way," she tweeted.
Lady Zamar does not have a husband, despite the fact that many of her followers believe she is engaged or married.
Lady Zamar Family
Lady Zamar was born in the Tembisa township in Gauteng. She eventually relocated to Pretoria's Mamelodi, where she spent the majority of her youth. Because she had to embrace two cultures, the musician characterized her childhood as perplexing at times. Her mother is from South Africa, while her father is from Zambia.
When her parents initially started dating, they couldn't understand each other and relied on English as their primary means of communication. Lady Zamar does not sound like the normal Tembisa girl, and she has been accused of attempting to be American because of her diverse upbringing. In the past, the singer has dismissed the criticism, describing her background as a "curry pot" - a blend of cultures.
Lady Zamar Career
Lady Zamar rose to prominence as half of Junior Taurus. Cotton Candy, the duo's debut album, smashed the charts, featuring songs like "Mamelodi." She didn't become a household name until she released her debut solo album, King Zamar, in 2017. Going alone was nerve-wracking for Lady Zamar, but she was glad she did. Queen Zamar received numerous accolades, including a South African Music Award (SAMA) for 'Best Dance Album.' In 2019, the album was certified double platinum.
Monarch, Lady Zamar's second studio album, was released in June 2019. The 20-track album, she told ZAlebs, was a combination of kwaito, rap, pop, and house music. Some of the songs' meanings were also discussed by the vocalist.
"'Sharpshooter' is one of my favorite songs! This is another reference to Greek mythology. Imagine Cupid was not cute and innocent. What if he was an actual sniper, going around demolishing people with their arrows of love. The person in the song is saying "Yeah I get that I'm supposed to be in love with this person because Cupid said so but Cupid is a mercenary and I ain't about that life," she said.
Since exploding into the music world, Lady Zamar has released a number of successful songs. This Is Love, My Baby, Sunshine, Adore, and Charlotte are some of her best-known songs. Lady Zamar, on the other hand, believes that her best is yet to come.
"I doubted that I could make another album that would match or even surpass King Zamar. I thought, 'Maybe it is beginners luck'. I didn't know how to go back to making another King Zamar, but I also could not figure out how to make a Monarch... It was a really challenging project because I didn't know I could supersede myself. Being compared to every single woman in the industry that comes up. Every time there's a new woman who's doing that music, you've got to compare me to her. It's exhausting sometimes," she said on Instagram.
Adore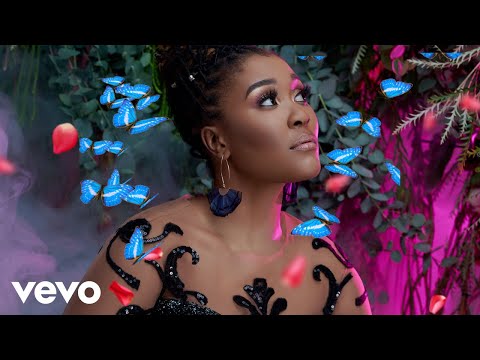 Charlotte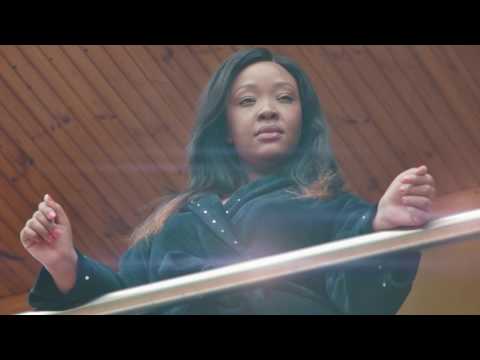 Lady Zamar Controversy

Lady Zamar is adored not only by her fans and music reviewers but also by her fellow musicians. Prince Kaybee and Busiswa, among others, have commended her. Babes Wodumo, on the other hand, seemed to dislike Lady Zamar. In August, the Wololo hitmaker made waves after a viral video of her making fun of Lady Zamar's acne went viral.

At the moment, Babes Wodumo was watching an episode of Idols SA. She initially claimed the video was the work of a hacker, but then confirmed that the voice heard on it was hers. Lady Zamar admitted that she was "horrified" when she first viewed the footage, but that she didn't care what her detractors had to say about her.

Main image credit: ZAlebs.com