Beyonce's
love-affair with South African talent continues! The singer's next movie soundtrack was recently released and guess who was in the production credits? Mzansi musical maestro,
Lebo M
on a "secret" song for the upcoming
Lion King
remake.
The soon-to-be-released Lion King live-action film is arguably the most anticipated movie of 2019 with a star-studded cast, a familiar storyline (for those of us who grew up in the 90s), a world class production and a whole Beyoncé. we have plenty to look forward to when the Disney film hits cinemas. From a South African point of view, there is plenty of local interest, too.
Not only will
Dr John Kani be starring in the film
, but we have just learned that theatre legend,
Lebohang Morake AKA Lebo M
will be on the soundtrack alongside 23-time Grammy winner, Beyonce Knowles for a song that has been described as a "secret track" on the Lion King Soundtrack.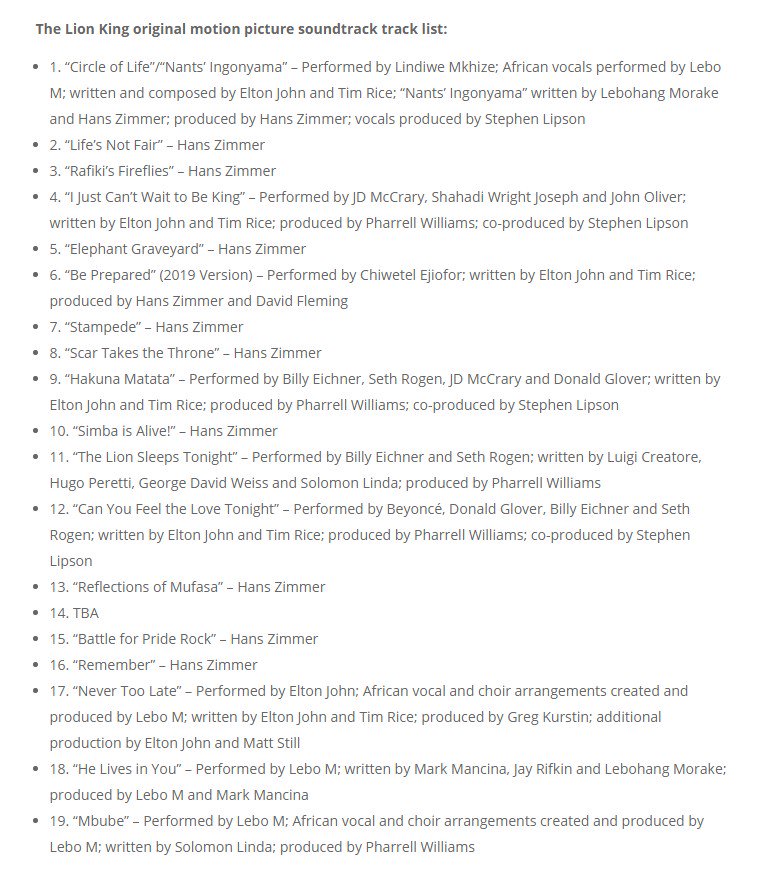 Jon Favreau, who directs the brand new Lion King film spoke to American publication, US Weekly and revealed that the brand new song won't replace any of our existing Lion King favourite hits. He did, however, confirm that the track will feature our very own Lebo M as well as movie score legend, Hans Zimmer.

"Yeah, it [the track] doesn't replace anything. We have all the original songs, but there's a song that she performed and wrote in the spirit of the production along with working with Lebo M, who's part of it with Hans Zimmer," explained Jon.

And of course, the Queen B herself, Beyonce, will be gracing the track. Jon further added that she had been working with a number of musicians in a bid to capture the Lion King's energy.

"They were all collaborating with her and helping to bring this new piece of music into a film where there's already a very established musical personality to the piece. So it was nice to have them working with her to allow the new song to feel organically a part of the new production."

Disney didn't pick Lebo M by accident, though. Lebo M is one of South Africa's most iconic music composers and has worked on the international edition of the Lion King play for a number of years now. His work has seen him travel the world and as someone who understands the music behind the Lion King. He has composed and performed his rendition of the classic songs to critical acclaim, like this performance of "Circle of Life" from the opening of Disney's Animal Kingdom at Walt Disney World.