Lira stays winning!
The singer, who has cleary had a great year, is on the Decemeber cover of Bona magazine.
The award-winning musician is looking all kinds of fierce while rocking beautiful prints. It looks like the magazine is celebrating the star, judging by the "Fierce, fun and fabulous" cover line. 
We must say, Bona has had a lot of great cover stars this year. We've seen Lerato Kganyago, Zahara and Khanyi Mbau.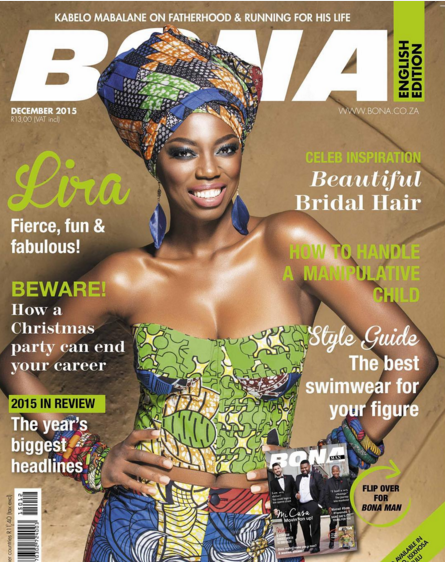 How beautiful does she look? We'll definitely make sure to grab a copy!
Image credit: Instagram