It's Wednesday, which means we're half way through the week. The next two days should be easier to get through than the previous two and to kick off the good vibes, we have an interview with local comedian, Deep Fried Man. You'll have seen him on various comedy stages around the country as well as on Loyiso Gola's Late Nite News. We chat about his latest comedy commitment: Divine. 
Deep Fried Man! Welcome to ZAlebs, this is the first time we've had you but we're excited to kick this interview off- how are you doing today?
Why I'm feeling just marvelous today, ZAlebs, thanks for asking.  
 
The talk of the town is surrounding your slot in Comedy Central's Divine roster. How are preparations for the show going?
In preparation for the show I have been praying a lot, to the Jewish God, and I've also been praying to Jesus, Allah, all 330 million Hindu Gods, Bhudda, Jah and the ancestors just in case. And in case the atheists are right I also sent a letter to Richard Dawkins asking him if he knows any ways I can improve my set through science. 
 
What can viewers and fans expect from your portion of the set?
Satirical songs about being Jewish and songs about the other religions as well.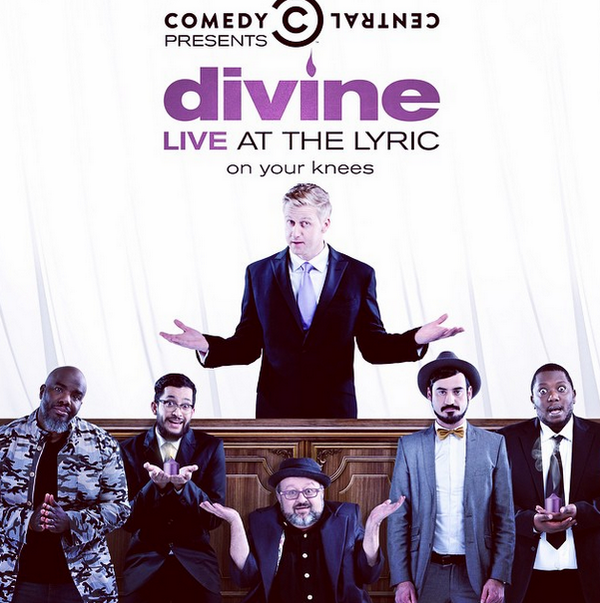 We've been warned to expect the profane! Does this mean I can't bring my gogo (grandmother) to this show?
It should be fine as long as you baptise her in holy water afterwards. And slaughter a goat.  
 
Judging from the invite, we're expecting you lot to touch on a few religious elements including ancestors and sacrifices (let me know if I'm wide off the mark!). It takes balls to be a comic, but are you never worried about backlash?
If you're worried about offending people then comedy is not a good career path. It is possible to do comedy that is completely inoffensive but that kind of comedy is boring. But I don't go out of the way to be offensive. I just focus on being funny.  
 
I haven't done enough research (poor journalism, I know) what does your name mean?!
 
I will break it down for you word by word: 
'Deep' means "extending far down from the top or surface".
 
'Fried' means to be cooked in a frying pan, usually with oil. 
 
A 'man' is a human being of the male gender. 
 
For more definitions of words try dictionary.com.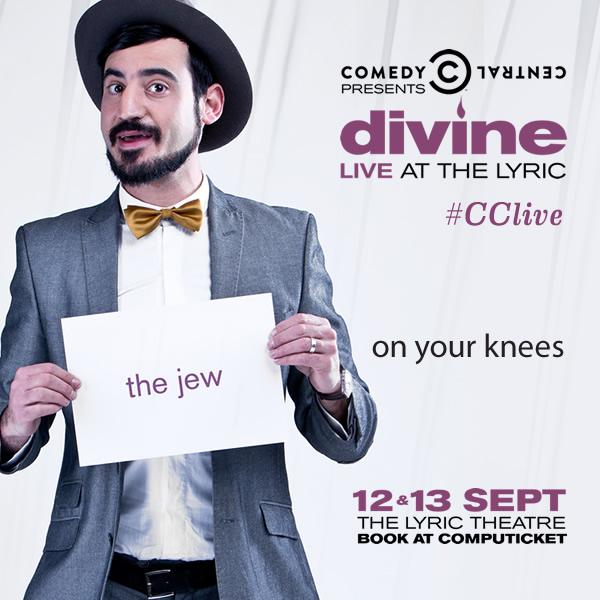 Touché! How closely do you work with the other comedians on the lineup? Do you get to listen/see their material ahead of the show, or is it one big surprise for everyone?
We all put together our own sets, but we will meet up a couple days before the show and workshop our material a bit with the other guys. There are also a few parts of the show which involve us all appearing on stage together. 
Who are you most looking forward to seeing live on stage next weekend at Divine? #CClive pic.twitter.com/W2BuJaT7Nc

— Comedy Central AF (@ComedyCentralAF) September 5, 2014
 
What do you think SA comedians need to be able to take local comedy to the next level?
 Escalators and lifts, or at very least stairs.
 
Are there any young comedians we should keep an eye out for?
There are very many. I'm scared to list them in case I leave someone out. But if you attend most comedy club gigs you will see some talented young comics.  
 
Lastly, what exciting projects of yours should we keep an eye out for? 
I am working on my next one man show that should be ready early next year and I aim to film it and release a DVD. I am also doing a show with Chris Forrest, Warren Robertson and guests at Theatre on the Square in Sandton from 20 to 25 October. Other than that you can catch me on Late Nite News with Loyiso Gola and on stages around the country.