US comedian and 2014 MTV African Music Awards host Marlon Wayans may have caused a stir by incorrectly pronouncing Mafikizolo as "Mafikizulu", but that didn't stop the SA afro-pop music group from shining at this year's MTV MAMA's on Saturday evening in Durban.
Leading the SA music pack with four MTV MAMA nominees Mafikizolo, walked away with trophies in the Best Group and Song of The Year categories. 
Mafikizolo band members, Nhlanhla Nciza and Theo Kgosinkwe, opened the show with their hit song Khona (featuring Uhuru), much to the applause of the Durban audience at the Durban International Convention Centre. This was the first year the MTV MAMA's were held in South Africa.
Speaking after their win, Kgosinkwe said the duo were "ecstatic". "We give all the glory to God for our success and we are so thrilled to have won these awards tonight. It's been such an amazing year from us, and we are thrilled to be doing what we love as well as the fans love to. We're truly grateful for all their support."
Kgosinkwe added that the MTV MAMA's are "a great platform to recognise African artists as a whole", but called to African musicians to "work together".
"An African artists, we need more collaborations and we need to work together in order for the rest of the world to hear more of our music. We have so much to offer as African artists and we need to work together to show the world what Africa is made of."
Mafiikzolo and singer Donald at Friday afternoon's press conference.
At Friday afternoon's press conference, African artist Diamond let it slip that he and Mafikizolo were working on a musical collaboration together.
"We won't reveal too much, but we want to work with more African artists like Diamond and we are excited about our about musical project. We want to grow internationally so that more people can hear what Mafikizolo has to offer," said Kgosinkwe.
The duo are off to the USA later this month after acquiring a BET Awards nomination for Best African Act. Nciza said the duo are "honoured" to be representing SA at this year's BET Awards, which will take place on 29 June in Los Angeles.
"We were so shocked and thrilled to hear that we were nominated and we are looking forward to taking our music over there and representing Africa at the awards. We will be doing various interviews and meeting up with key music industry people in the US, and who knows what could happen from being exposed to all these contacts and networks over there," she said.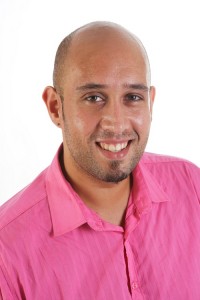 Celebrity journalist, publicist and media guru, Clayton Morar is fascinated with the lives of the rich and famous, Hollywood and anybody celebrity-like.