Major League DJ's, they've been causing a stir since they stepped onto the music scene and tomorrow, the double trouble duo, will be causing even more musical havoc at the Major League Gardens social festival taking place at Innes Free Park in Sandton
ZAlebs spoke to ½ of Major League, Bandile, to hear what the masses can expect from the event tomorrow.
"People can just expect the illest line-up they've ever encountered at a social festival with a crazy vibe, beautiful people and just a great picnic set up, it's going to be the best spot anyone can attend tomorrow."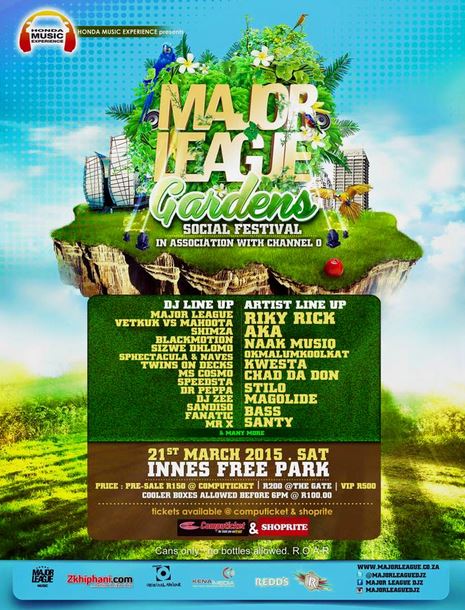 There are quite a few outdoor events that have popped up throughout the years such but exactly sets apart Major League Gardens from the rest of the outdoor events we're accustomed to? Bandile gave us a break down on what sets their gig apart from the rest.
"I think what sets the event apart from the other events is that we take Major League Gardens to the whole country as it occurs twice a year in March and in September. The concept took us about 2 years to put together; we basically sat down and thought of other ideas on how we can build the Major League brand and how we could improve it not only musically but in all aspects of the entertainment industry."
On the topic of brands, we asked Bandile to measure their brand on a scale of 1-10 and with the work they're putting out we would've expected him to give themselves an 8/10 but he didn't.
"I'd actually give ourselves a 6-10, we're not where we want to be at the moment, there's still a long way to go and we're still hungry and determined to better our brand."
Speaking about bettering their brand they've also bettered their wheels. The twins have been seen driving around in matching sexy black Opel Adams. When asked about their wheels, Bandile gloated at the fact that they really do have some hot wheels on their hands at the moment.
"Man we love the cars! They've been treating us good especially considering our age, the two cars are convenient to get around they are very reliable cars."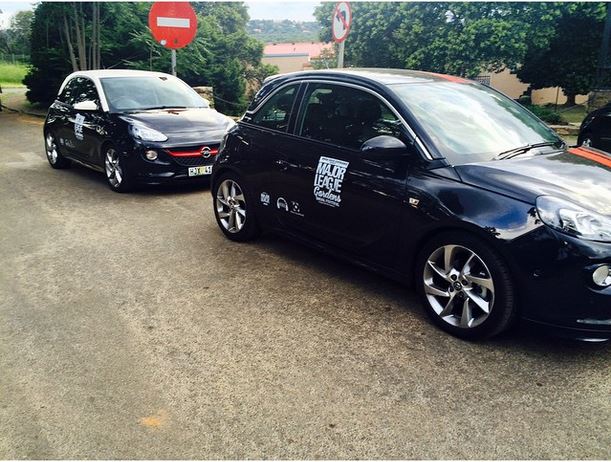 Before we ended of our interview Bandile also sighted interests in working with vocalist, NaakMusiq in the near future. How epic do you think it would be if the two combined?