Master KG
is a South African producer and musician who has done nothing but taken the music industry by storm. He is considered to be one of the best house music producers in the country.
The musician, whose real name is
Kgaogelo Moagi
, was thrust into stardom a few years ago and he has since managed to solidify himself as a respected musician in the entertainment industry.

Here's how Master KG's rose to fame.


Master KG #BringBackJerusalema
Master KG
's fans are up in arm, following the abrupt removal of the Limpopo musician's
Jerusalema
music video on YouTube. The streaming hit music video had amassed more than
65 million
views since it was released.
Master KG
's fans took to Twitter to vent out their frustration following the removal of the video on copyright grounds. This follows after
Music Business
recently revealed that the internationally recognized musician had signed a new deal with
Warner Music
Group's (WMG) Elektra France, to hold rights to his
Jerusalema
album.
Fans accused
Master KG
of being a sell out by signing the deal and they are suspecting that the video will won't be back because of the new deal. Some reckon that the deal will see him dominating the world with his music, as he makes his mark internationally.
Master KG Age

Master KG was born on January 31, 1996. He is 24 years old.


Master KG Early Life

Master KG was born in the Calais village in Tzaneen, Limpopo.

He developed a passion for music when he started playing musical instruments in 2009 at the age of 13. From that, Master KG knew that's what he wanted to do in his life, producing nothing but great hits.

At first his parents were not convinced by his passion and instead wanted him to focus more on his studies. However, Master KG could not let go and ended up having his parents convinced that was what he wanted to do.

"It is not easy to make it in this industry. I had to be strong and there were times when I wanted to give up. But my family and friends supported me and actually said my time would come. Hard work and perseverance eventually paid off." he said.


Master KG Girlfriend

We love to see our celebrities all happily in love with no care in the world. In 2019, Master KG and Venda muso Makhadzi confirmed that they were dating.

The lovers apparently had been dating for over two years, but during that time, they were determined to keep their romance a secret.

Speaking confidently about his love for Makhadzi, Master KG said,


"We waited for the right time to confirm the relationship because we knew that timing was everything. We have now learnt to have our careers while also juggling the relationship at the same time. But it's not easy because music still comes first for all of us."
Master KG Career

The love for music grew in Master KG at a very tender age and since then he's never stopped.


Master KG has had the opportunity to build a fan base in countries such as Zambia, Botswana and Kenya as he's had the opportunity to perform there.
He later on signed to Open Mic Production owned by Molau Rammala and that is when the management advised him to finish his studies. This was so that he could be marketable.
At the age of 22 in 2018, Master KG
released his debut album titled '
Skeleton Move'
which he went on a tour for to promote with the help of Open Mic Production.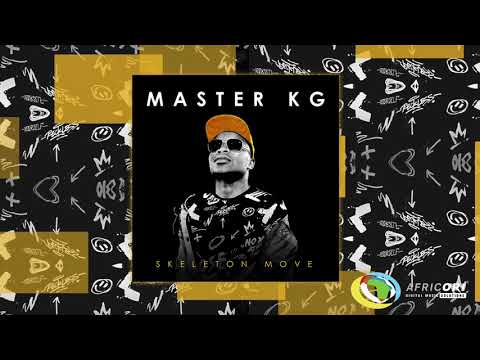 The album featured artists like Team Mosha, Zanda Zakuza Florah Ritshur, Bongo Beats Soul as well as Kulture. One of the songs in the album where Master KG featured Zanda Zakunda became an instant hit with his fans.
Master KG Awards & Nominations
Master KG's debut album had him receive a number of awards and nominations both locally and internationally.
Here's a list of what he's won since he began making music.
2018 - Best Artist Group in the African Electro at the AFRIMA Awards (Won)
2018 - Best Dance Song at the Limpopo Music Awards (Nominated)
2018 - Best Music Video at the Limpopo Music Awards (Nominated)
2018 - Song of the Year at the Limpopo Music Awards (Nominated)
2018 - Song of the Year at the SABC Summer Song Awards (Nominated)
2018 - Artiste of the Year The Headies Award (Nominated)
2019 - Best Male Southern Africa at the sixth annual African Muzik Magazine Awards (Afrimma) in Texas (Won)
Master KG Jerusalema

With his short time in the music industry, Master KG has done nothing but only produce great hits. However, there's this one hit that is still everyone's favourite till today and across the borders as well.
Master KG
kept Mzansi on it's feet with his 2019 banger
Jerusalema
featuring Nomcebo. The producer was in celebratory mode when his hit single reached 14 million views on YouTube within 4 months.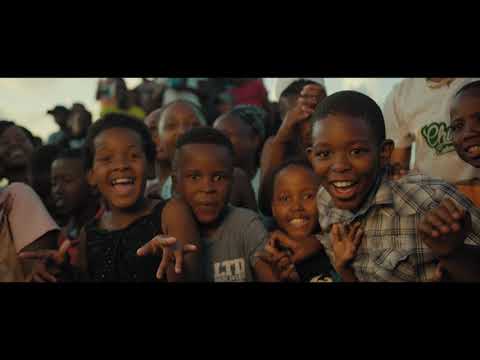 The hit video was directed by the famous Kyle White and consists of gospel inspired lyrics, with the catchy Master KG signature tune. The music video has gained continental fans as well with African people appreciating the video in the comments section.
As if that was not enough his
Jerusalema remix
featuring
Nomcebo Zikode
and
Burna Boy
, has debuted at number six on the Billboard World Digital Sales Charts.
According to Phil Mphela, the song has also charted at number 31 on the billboard hot dance and electronic songs charts.
This hit has not had Mzansi dancing, but the whole world joined in and it's fun to watch people having a good time.
The song even has a Spanish cover
version sung by Matias Javier all the way in Santiago Chile.
This will definitely want to make you join in.
Also read - Black Coffee Shows Master KG Some International Love
Master KG Controversy

Being in the public eye is one huge exercise as one is not spared from any criticism and Master KG has had to bear the brunt. However, he did it in strides.
People all over social media had a field day when they made fun of Master KG and Makhadzi's looks. Especially looking at the fact that Master KG was not in his signature appearance of wearing a cap and shades, and how Makhadzi was not wearing any make-up.
On Facebook, Master KG joined in on the fun and laughed the bullying off by acting 'embarrassed' at the fact that it is the first time people get to see him without a cap on.
However, there were some people who came to both their defense, saying the mean tweets are nothing more than cyber bullying.
Prince Kaybee
came under attack from tweeps for endorsing Master KG's continually growing musical reach on social media. A tweep alleged that
Prince Kaybee
is only congratulating Master KG because he is being fake deep. The tweep alleged that Prince Kaybee had previously referred to Master KG's music as "tavern music."
This time,
Prince Kaybee
wanted receipts for allegedly calling Master KG's music "tavern music." No one has been able to pull out the receipt, but that has not stopped trolls from still making the claims that he had said or tweeted the jab.
It seems when Prince Kaybee congratulates a fellow artist, tweeps always assume that he's being fake. That's not fair.
Master KG Car
His hard work over the years has definitely paid off as one can see with the mean set of wheels that he awarded himself with.
Master KG
has been enjoying the fruits of his successful music labour recently, and he has not shied away from showing off his achievements.
The 23-year old took to his Instagram account to share the exciting news of his new whip purchase where he wrote,
"Early birthday present to myself, I'm back at
VW
Group lol"
The young talent is solely focused on growing in the industry and producing great hits. His determination and hard work are proof that when one starts their career at an early age, they are bound to make it in life. He continues to be an inspiration to many young upcoming artists.
Read next:
Thulane Nkululeko Shange Biography: Fired From Uzalo, Age, Early Life, Career, Nomination, Philanthropy

Main image credit: Instagram