A proud Soweto Boy, a lover of fashion and Soweto TV's rising star. South African blogger Sandy Nene interviews 25 year old Mbali Mdledle as he shares his childhood, his TV break and why Soweto is the greatest township in Africa.
Which year did you join Soweto TV? 
I joined my Soweto TV family in 2012.
What do you love most about this TV station? 
More than anything, the station has a homely feel to it, the studios just radiate some kind of ease and calmness.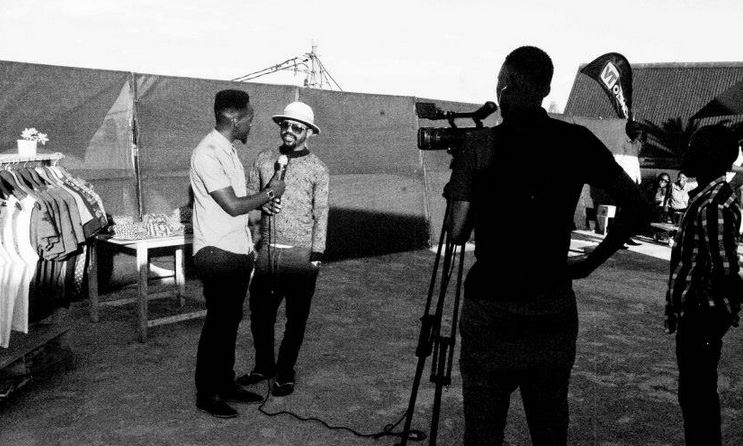 Where in Soweto were you born?  
According to those that witnessed it or remember, I was born around the afternoon at Baragwanath Hospital then went on to spend most of my years at Dobsonville.
Where in Soweto do you enjoy eating? 
I don't really have a specific place; however I do enjoy an occasional kota now and then.
And partying? 
I spend most of my weekends shooting as the show that I present is an entertainment and events show, noting one particular event would be bias. However, in my free time I thoroughly enjoy attending the His and Hers Jams which happens every last Sunday of the month in Mzimhlophe and The Locrate Market which takes places every 1st Sunday of the month by Vilakazi Street.
List 5 places that you think everyone visiting Soweto for the first time MUST checkout: 
In no particular order: Thrive in Vilakazi Street, His and Hers Jams, The Locrate Market, The Mandela House and the Hector Peterson Museum.
What is it that you think most people don't know about Soweto? 
I think most people know quite a lot about Soweto, especially considering that it's the largest township/location in the continent. What's also interesting is that Over 52 percent of Soweto is urban and in a country that is 73 percent rural, Soweto contributes a little under half of South Africa's urban areas. Quite an interesting fact I must say.
Tell me more about your childhood, are there any games you loved playing as a kid?
I had a good upbringing, well, moderately so. My parents made sure I had everything that I needed, my wants where left to me. Looking back now I wouldn't want to change a thing about it because it built a sort of  "find a solution" habit in me for every problem that I've encountered.
Any celebrities or people you looked up to whilst growing up?
Definitely at the top of my list would be Mr Vusamazulu Credo Mutwa. His story and journey is beyond any description. I also look up to a musician named Andy Bull. Fink an artist from Bristol, England would go in the list, and so would Gilles Peterson. Also, there's an American conceptual artist by the name of Barry McGee who is a huge inspiration to me. Most of what we see in street culture was derived from his talents. Jacob Zuma and Julius Malema would follow just so I could piss people off!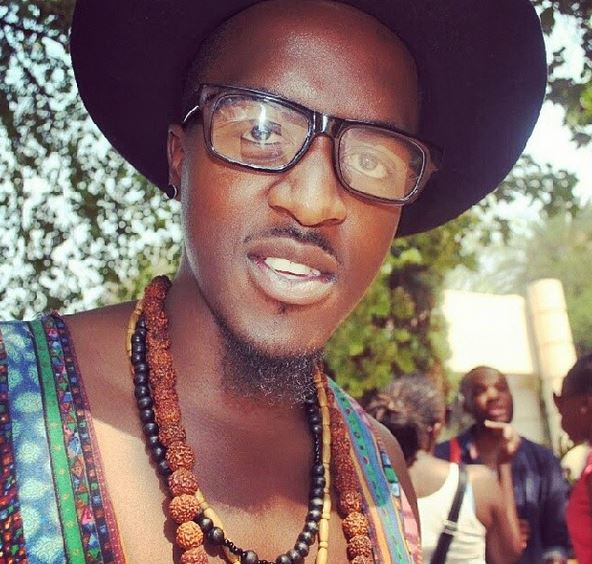 What's the naughtiest thing you did while growing up? 
You guys want just one? Like any child we tend to experiment a lot mostly because we just want to feed our curiosities. I once burnt myself severely after touching a plastic fire. I burnt myself both my legs! I learnt my lesson and never played with plastic fire ever again. The very sight of them would bring the pain back.
Did you ever think you'd be on TV? 
At some point yes.
What was your first cell phone model? 
Wow! Uhm… Motorola C115 I think or along those lines, it was one of those tiny blue ones that were shaped like an upside down electric globe.
Which year was it?  
I can't remember, but it was during the years that your Samsung D500's where cool.
How many pairs of shoes do you own?
About 25 give or take.
Your style in one word is?
Authentic.
Article by Sandy Nene