Mihlali Ndamase is one of the fast-rising youngsters in the country. She is a Youtube Vlogger and make-up artist who has many that look up to her.



As someone who always wanted to be in the beauty and fashion industry, she had her first modelling gig at the age of 14 .

This is Mihlali Ndamase's biography.


Mihlali Ndamase Age
She was born on the 29th of November 1996. She is 23-years-old.
Mihlali Ndamase Family
Mihlali was born and raised in Kokstad, KwaZulu-Natal, she was raised by her grandmother who is a fashion designer and a local tailor, her mother and her aunt.

In 2018, Mihlale lost her father and revealed later that year how she was dealing with the situation after his suicide.
Mihlali posted a picture on her Instagram with a punctuation mark tattoo. It is used to show solidarity against suicide, addiction and mental health illnesses. Mihlali believes that sharing her family tragedy will prevent someone from doing the same.
"I've never been comfortable with speaking publicly about this, but yeah I hope it helps someone who's going through something & is considering taking their life," she wrote on her Instagram Story.
Mihlali Ndamase Education

Mihlali started her formal education at an all-girls boarding high school in Pietermaritzburg.

After completing high school, she enrolled at the University of Witwatersrand. She dropped out of university and enrolled at Leaders In The Science of Fashion and graduated with a certification as a makeup artist.

She currently is a student of Brand Strategic Communication at VEGA


Mihlali Ndamase Relationship

Mihlali Ndamase's boyfriend is not known but some speculations made the rounds in 2019.

During the Singapore Grand Prix in 2019 where British superstar, Lewis Hamilton, most certainly got a lot of people talking. Mihlali posted a stream of pictures of Lewis Hamilton and one of them when he was in store, Mihlali captioned the picture;

"You did the best you could, babe, super proud of you. A winner in my eyes."

Although many thought that was confirmation that Mihlali and Lewis Hamilton were dating, Mihlali came out and said, they were just friends.
Mihlali Ndamase Career
Mihlali is a renowned vlogger and a social media influencer who grew her brand since her activity in the entertainment industry in 2015.
Her vlogging aspiration came from Aaliyah Jay, Nicole Guerrero and Nikki tutorials who are popular YouTube Brands.
During an interview with
KDanielles Media
, she had this to say,
"I have always been passionate about make-up from a young age, so I've been watching American beauty bloggers, such as Nicole Guerriero since the age of 15. I always wanted to branch into that space as well, even though it wasn't a big thing in South Africa and I wasn't sure about how to go about it, and also I was discouraged along the way because people were not sure about what I wanted to do. I got the courage to go ahead with it on Instagram, where people asked me how I did my make-up. That's how the YouTube channel started."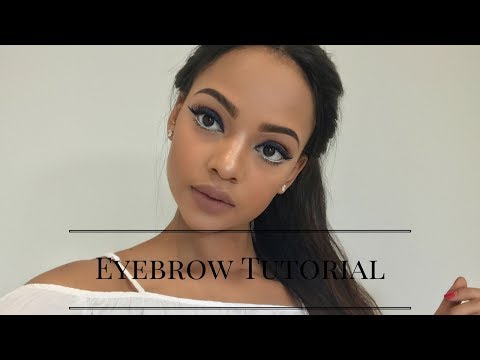 Mihlali says when she revealed that she wanted to be in the beauty industry, she was ridiculed by many as they told her that the industry is not paying. However, that did not stop her from pursuing her dreams.
She's always said that she made it so big in the industry because she was
driven by her passion
and she was not in it for the money. With this, people were able to read into her authenticity and that is how she managed to grow her fan base.

Today, Mihlali is one of Mzansi's top social media influencers with great make-up tutorial videos on her YouTube channel


The list released by Hopper VQ revealed that Mihlali Ndamase is among the highest-paid Instagram users. She is the 135th highest paid user and earns USD 1800 per post.


Mihlali Ndamase Endorsements
Mihlali has worked with different cosmetic brands such as Revlon, Woolworths, and Edgars.

She has shared several brands on her Instagram that she does collaborations with such as Ciroc Vodka.




On the 28th of November in 2018, Mihlali announced her partnership with Edgars, and she was the host of the colours masterclass which took place on the 7th of December, in Johanessburg South Africa.


Hi loves, I've partnered with @edgarsbeauty to host the colours masterclass taking place in Johannesburg on the 7th of December 🎨

Ticket price includes snacks, refreshments and a gift bag valued at R5000.
Mihlali Ndamase Philanthropy
Mihlali is the co-founder of the Siyasizana Foundation with an influencer Dineo Nono. It was founded in 2017.




The foundation aims to provide long-term guidance and mentorship to independent creatives, Gender-Based Violence Activism, and Educational sessions provided to underprivileged societies and career guidance.
Mihlali Controversy
Mihlali is known for her Twitter activity and never runs away when there is a drag along her way. She has been dragged by different twitter users/ She was dragged by Ntsiki Mazwai and was in a controversial case with FlySAfair
Underage dating


Mihlali found herself in the heated moment with Black Twitter after she retweeted a tweet that questioned why older men sleep with young girls. In her response, Mihlali stated that she does not see anything wrong with an older man being with a high school pupil.
She was dragged as an enabler and most of her fans were disappointed in her not seeing anything. She deleted the post a few seconds later but it was already too late as people had already started scrutinizing her.
Mihlali VS Ntsiki

Mihlali once shared the truth about how her parents never allowed her to use public transport because they feared for her safety.

Ntsiki however responded and told Mihlali she sounded like 'white privilege'.

Mihlali defended herself saying she didn't see anything wrong with parents who can afford to pick up and drop off their kids from school. Ntsiki, however, felt Mihlali was being ignorant to black struggle.


FlySAfair Investigation


In 2019,
make-up artist Mihlali Ndamase stood by her claims that she and her friends were subjected to racism and were called "animals" by FlySafair staff members for being "too loud".
Taking to Instagram, she shared,
"My friends and I were called animals by these people on
@flysafairza
because we were being too loud on a flight. I didn't know it was against the law to speak on a flight, I mean if you have a problem with hearing black people's voices buy a private jet."


However, the two were able to reach an agreement and Kirby Gordon, Head of Sales & Distribution expressed regret at the situation.
"We want all of our customers to have an excellent experience aboard our aircraft and to feel safe in all regards."


Sex Tweet


Mihlali is one who does not shy away from engaging with her fans on any given topic. She commented on a sexual tweet when a follower asked her if she does the same position, she took it further by jokingly saying she "eats *ss".
Few moments later she found herself owning the trends list however she slammed those who took her tweets seriously and were left confused.
She then instructed those who got offended to subscribe to her channel so they can witness how she is always full of jokes.
"y'all need to watch my YT videos more so you can understand my personality. I'm a joker, I love talking sh*% and laughing. Life isn't that serious, have fun, live a little,"
she slammed.
Also read- Did The Sorbet Group Lie About The Bianca Package?
Mihlali is solely focused on doing what she loves and although she's not had it easy in the industry, she will keep fighting at being the best



Read next:
Azania Mosaka: I Miss Hugs And Kisses

Main image credit: ZAlebs.com