Rapper Boity and beauty influencer
Mihlali Ndamase
sat down for a nice session of some cocktails and girl chat. In her new segment called Cocktail Hour With Boity, they enjoyed some of her peachy spritzer called BT Signature and managed to whip up some cocktails.
Read more:
Mihlali Reveals How Much She Paid For A Bag
After mixing their concoction which consists of anything they could grab their hands on, Boity decided to call her drink BT Signature Summer Splash and Mihlali named hers drink Beach Bums.
Moving on to more juicer topics,
Mihlali
got the internet into a frenzy when she revealed how much girlfriend allowance she used to get from her former lover. In her friend Lasizwe's style, Mihlali moved on to a game of Truth or Shot which made Boity scared. That's when Mihlali dropped a huge bombshell on the amount of money she used to receive from a former lover.
The cute sum of R50 000 did not move Boity at all who also thought is was 'cute' money, meaning it was average.
"I once had a girlfriend allowance and shame it was cute," said Mihlali, who then got asked by Boity what is cute and she said R50K. Boity agreed that it was indeed cute.
Mihlali added that it did make her very happy and Boity added that it probably helped her sort out all her needs at the time. Mihlali said this was a long time ago and that her girlfriend allowance now should be R100 000.
Boity answered the question and said she never had girlfriend allowance she said anything she asked for, she would receive. But if she had to ask for it she would accept R450 000 per month, she would not bother her man. For Boity R100 000 is not realistic for her and the lifestyle she has because she already works too damn hard for herself.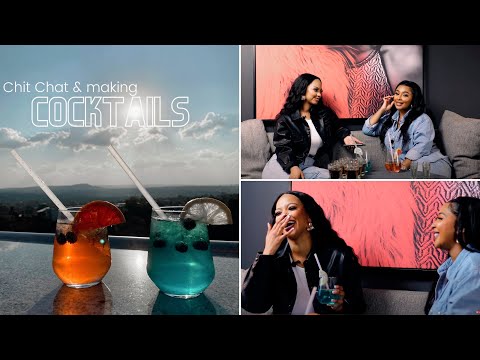 Mihlali
had previously revealed on
Lasizwe's Drink Or Tell The Truth show
that she spent a whopping 40K on her small LV bag.
Mihlali was once accused of having blessers and
stole other people's men
. She touched on that topic and said,
"Last time I checked man are human beings who are grown, who can make their own decisions. He is not a sack of potatoes, I have never stolen a man, I don't know how to steal and that's my answer."
A man once made a diss track and called her 'trash', "Mihlali thinks she is better while she is not inspiring. We know powerful women behind closed doors doing better not these social media crazed ho*s who think they are the best people to ever roam earth. Only this generation will know Mihlali that's it she is no legend," he said.
"It's the truth lot of these famous Instagram chicks are just high class prostitutes who think they better than guys who are not rich. They getting smashed for cash.
"These chicks like Mihlali think they run sh*t they don't. They just open their legs wide to get what they want, ain't nothing inspiring about that."
"I seen her in a Benz, I seen her in a beamer. She ain't got no car she a daydreamer. I'm a hard worker ain't nothing for free. Mihlali is a trash human being but beautiful tho."
Read next:
The Real Cost Of Boity's Lavish Staycation
Image credit: ANMG