Zodwa made a jaw-dropping confession when Lasizwe ask her who was the last person she took home after a night out.


"Right now at home there is a Ben 10, He is not famous, he works I have been in lockdown with him. I love sex, I have everything, I love cuddling, I love having somebody at home. Imagine having a big house like this but you are alone


"When I go parting, my boyfriend has a girlfriend so I don't care…but he has been with me endlini (at home) but he hasn't moved in with me.." she said.


Tweeps have since reacted to Zodwa's bombshell.


Don Ayo tweeted: "That time it's Zodwa so you can't even jute your hun and claim she's lying…she even hit a time stamp athi "3 weeks back" man I'm crying rn"


@
Hlabangane wrote: "
Thabo smashing Zodwa is proof that a lot of niggas just be lying when they say they wouldn't smash her."

This is not the first time Zodwa has spoken out about her bedroom business with the Black Motion's half. She also spoke about it last year during her sit-down with MacG on Podcast and Chill.


Here are other interesting questions
Zodwa
answered.
-Who is the least favorite person you had to work with or a person you wouldn't work with? "I wouldn't work with Zahara I hate her, she is a b*tch, she came to my birthday, that was on my reality show, they edited it but we still saving it and I am still coming for her."


-If you had to choose between performing for the rest of your life or adult professional work for the rest of your life which one would you choose? "
Growing up I was not a professional w*hore because they would hit on me and I would want money the next morning because I grew up poor
" Zodwa said she never did a professional adult work in Hillbrow or anywhere.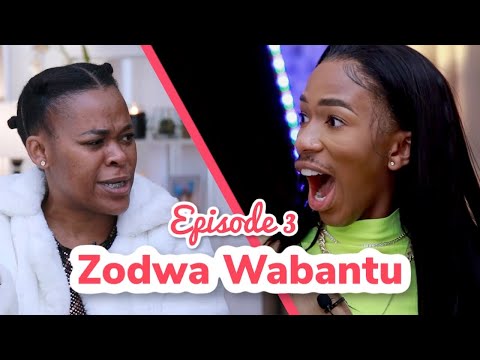 Read Next:
Nadia Breaks The Web
Image Cred: Instagram