South African singer & songwriter Mmatema Moremi who rose to fame as the 2015 runner-up on the eleventh season of South African Idols turns 29 today.

On hitting 30k subscribers on YouTube


South African Idols runner-up
Mmatema Moremi
who runs her successful YouTube channel Mmatema Mrs G, invites her followers to join to sing, dance, love, live and learn with her.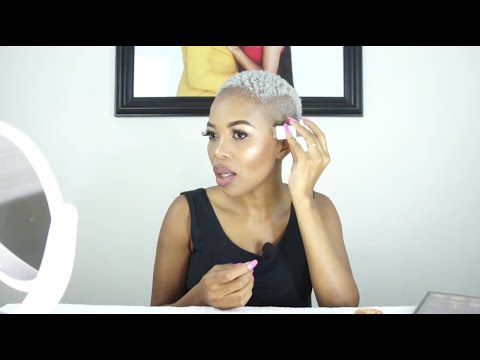 She took to Instagram to celebrate the fact that she now has 30,000 subscribers:

"Thank you so much for 30k subscribers on YouTube. Check out brand new video up; we address why my album was taken down and venturing into new business while getting ready. Thank you for the support."



A career in gospel music

Though she did not win the South African Idols, she signed her first recording contract with Universal Music South Africa. Later, Mmatema parted with Universal Music South Africa to take up a career in gospel music through her own company Mmatema Moremi Media Productions (Pty) Ltd.
She recently performed to a large audience at The Cape Town International Gospel festival.

Fun on the sets of The Wife
Mmatema Moremi hosts the successful talk show The Wife. Recently, she had the beautiful twin sisters Millicent Mashile and Innocent Sadiki.

On Instagram, South African Idols runner-up Mmatema Moremi, posted some behind-the-scenes fun with the sisters.



A new look


Recently, Mmatema Moremi went in for a drastic change in her appearance and if we go by the reaction of her fans, everyone is loving it.

She captioned her snap of Instagram saying:



"I am loving and enjoying this short hair , thank you @tshepoga for suggesting I do it and dye it. I'm in love with not having to worry about jumping in and out of the shower."



She even asked her followers to suggest some new ideas to go with this new look:

Anyway, please suggest other colours, I wanna try something else for our wedding anniversary next month. Thank you sooo much for the love on the hair


Mmatema Moremi wishes everyone a happy 2021


Mmatema often posts adorable photos of her family and her followers often respond with lots of love and appreciation.

Considering that 2020 went by in a blur because of the pandemic, Mmatema Moremi wished everyone a 2021 that is filled with hope and resilience.


She captioned the post with an optimistic message:


"We Made It ✨✨💫


Happy new year! here's to a year of positive and joyful attitude, prayer, discernment and taking action !"