The hit single, City Rains, has been played in all corners of the country and, let's be honest, it wouldn't be a true party until Mobi Dixon's smash hit comes on. Even if you're the hardest of hip hop heads, you cannot help but break into dance when this feel-good song comes on.
ZAlebs caught up with the East London-based hit-maker for a little chat. Not only does he shed light on his journey as a producer and DJ, but he also sets the record straight about the credit controversy he had with Chosen Music Group.
Let's start with the most basic of introductions. Can you tell the ZAlebs readers out there about who you are and where you grew up?
I'm a DJ/Producer, born and raised in East London in the Eastern Cape.
How did you come to realise that music production and DJing was your calling, and can you tell us how you came about getting yourself into the industry as a commercial artist?
Music has always been in me. I started writing songs and poetry in primary school and later started producing beats when I got my first computer in Grade 8. Breaking into the mainstream has been a long journey. I have had many challenges along the way, but I stayed true to the music and always believed in myself.
Who would you say has had the biggest influence on you as a producer in the commercial house music sector?
Quinton Harris and Black Coffee.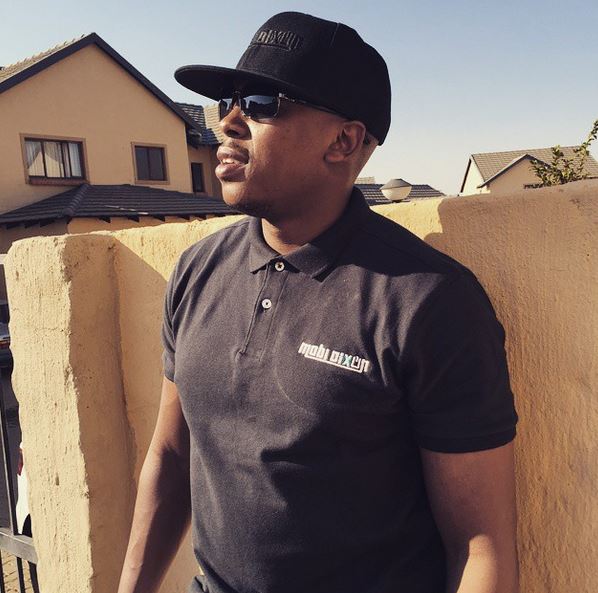 Which South African artists would you most like to work with in future?
The legendary Sipho Hotstix Mabuse.
Your most recent offering, Tribal Soul, has a very traditional Xhosa feel to it, with tracks like Indod'ayikhali, Qula Kwedini and Molo Africa, but simultaneously has tracks like City Rains - which is more deep-house than tribal. Can you as a producer be pigeon-holed into one particular sub-genre of house music or are you experimenting with different sounds?
I labelled my sound as Tribal Soul because it's a fusion of both worlds of Afrocentric and tribalistic influences in music.
Can you give us, in your opinion, the top five best international house DJ's of all time?
Louis Vega, Layabouts, Quinton Harris, Dennis Ferrer, and Rocco.
For someone who has only been in the limelight for a relatively short period of time, it seems you have already had your share of controversy. Not long ago, there were allegations that you had failed to credit Chosen Music Group on your album sleeve for co-producing the song City Rains, which is now being hailed as the 'national anthem' in certain parts of South Africa. And that you have only compensated them R200 for their studio sessions. Can you shed some light on this issue or "clear the air" as it were?
It's quite simple really, I needed services rendered in the form of guitar and keys for the song and I gave them what they asked for which was R200. Over and above that I offered to feature them on my next album and to feature on the City Rains music video and they declined. It's quite unfortunate that over a year later they come with claims that they produced the song which is totally false. The two gentlemen I worked with are in fact credited on the Tribal Soul album sleeve.
As a proud East London native myself, I must ask: Are there any other up-and-comers from Buffalo City that you think people should keep an eye out for?
There is a lot of talent in Buffalo City and some to look out for are Msaki, Mque, Dumza Maswana, Hasty and a few others.
Almost time to wrap it up, can we ask what your favourite track on Tribal Soul is and why?
My Destination featuring Vuyo Tyolo. The meaning behind it resonates with my journey in the music industry. I will keep on moving until I reach my destination.
Before we go, can you let your fans know how to reach you i.e. social media handles, how to book you for gigs etc?
Twitter: @Mobi_Dixon - Facebook: Mobi Dixon #tribalsoul - Instagram: mobidixon