Moonchild Sanelly
is a South African musician songwriter, performer, model, fashionista and dancer. She is known for her signature blue-coloured hair and her self-created music genre called "Future ghetto punk.
Here's a few more details you didn't know about Moonchild Sanelly.


Moonchild Age

Her real name is Sanelisiwe Twisha. Moonchild was born on the 20th of November and grew up in Port Elizabeth, South Africa. Her birth year is not really known.




In 2018, Moonchild announced that she was going to be celebrating her birthday stark naked. She even wanted the invitees to wear nothing, but their birthday suits. Security and privacy were also guaranteed at the event.


Moonchild Family

Moonchild was born into a musical family. Her mother was a jazz singer, her brother being a hip hop producer, and her cousins kwaito dancers.



The musician is also a mother to three daughters who she sees occasionally as they are based in Port Elizabeth with their father's grandmother. One of her daughters, Artemis, is a nine-year-old musician who is said to have finished recording her EP.


Moonchild Education

She went to the Linea Fashion Design Academy in Durban where she pursued fashion in 2005 and has admitted to once wanting to be a Psychologist. From this, Moonchild even has her own fashion line.


Moonchild Career

So how did it all kick off for Moonchild? Who is the lady behind the 'Future Ghetto punk' sound which she coined in 2007?

Her music is is a blend of hip-hop, afro-punk, kwaito, experimental electronic and edgy pop. Moonchild is from the Xhosa tribe and she also uses Xhosa in her songs.

Moonchild found her love for the spotlight when she was only six months old and today she has her music being listened to all over the world.


In 2006, Sanelly started performing in shows at Durban University of Technology with a key focus on poetry and hip hop. However, at the time Moonchild did not identify herself as a poet up until she saw the reaction from the fans.
Her next big break was with her EP where she had been featured on by
DJ Shimza
. This had Red Bull recognise her talent and passion and she's gone as far as performing at the Red Bull Music Festival.
In 2018, Moonchild Sanelly got to perform at the Sound Festival Primavera in Spain which was a big milestone in her career. When she returned she got offered the chance to open for Die Antwood in a European Tour. She got to do the European tour for a month in 2018. Moonchild Sanelly has also performed at the Shoko Festival in Zimbabwe and
Coachella in 2019
.
She has two official albums; Rabulapha produced in 2015, and Gqom Wave that was a collaboration of many various artists. It was a song in the latter,
Midnight Starring
and Makhe, that elevated her to international star status.
We can't forget her when we saw her on one of the greatest hits, '
iWalk Ye Phara
' which sent waves all over Mzansi's partying scenes.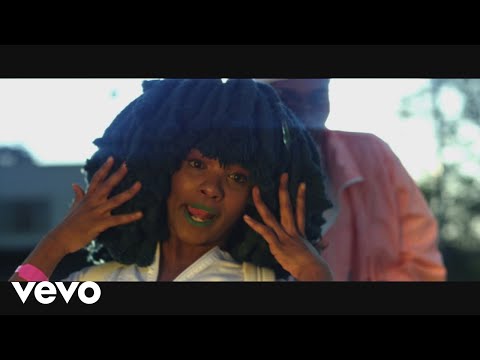 Some of her songs include
:
Dance like a girl
Ma Kiss & Pop Twitter (feat. Toya Delazy)
Cut the Cake (feat Maramza)
Red Eye
Midnight Starring
Makhe
Oncamnce
Angeke
Punisha
Moonchild is one who is not shy to flaunt her body. She is seen as a sex figure and has never been scared to flaunt her body or speak about sex. She even does it on stage for her fans.


Her stage name "Moonchild" is a result of her spiritual background. The direct translation of 'Moon' is 'Inyanga'.

Moonchild Collaborations
Her work has seen her being recognised internationally and it seems nothing and no one will stop her in her tracks.
Moonchild has worked the
Gqom queen, Busiswa
on the track 'Midnight Starring' featuring
Dj Tira
,
Maphorisa
,
Distruction Boyz
and Rude Boyz in 2017. This was a big hit and still is as it continues to cause havoc in the party scenes.
In 2019, Moonchild saw herself work with Busiswa and the biggest name in this music industry globally,
Beyonce aka Queen Bey
on one of the tracks for the
Lion King
.
Moonchild Boyfriend

Moonchild is in a loving relationship with her boyfriend, Oarabile, who is a copywriter and a musician.

Moonchild Hairstyle

Moonchild carries a wild mop of striking blue curls as her hairstyle which she has patented. The hairstyle became a part of her image that she had to protect it from being high jacked. So she called it the "Moon Mop".



She takes great care to curate that public image and it has forged a clear path for her career.


Moonchild Controversy
In 2018, a friend of hers tweeted that she had been
assaulted by the police
at an airport in Namibia as she was suspected of being in possession of drugs.
The ordeal came to the public's knowledge when a friend of hers tweeted that she had been assaulted by the police at an airport in Namibia. Now although the friend mentioned that Moonchild was assaulted in Namibia, the video below shows her mentioning that she was actually detained in Tanzania and not in Namibia.
Stepping into 2020 in style,
Moonchild posted a video of herself twerking on her bed
.
While many love her bubbly and unpredictable personality, some have questioned her behaviour, but she made it clear that
she loves and celebrates her body and will not stop because she is being herself
.
That did not stop her, she then turned the whole ordeal into a
#Moonchildchallenge
.
While this may have settled well with the men because they didn't have to participate, but watch, the women were definitely not up for it. Let's just say this did not go so well and no one was willing to join Moonchild. She was on her own.
Moonchild Now
Talk about always climbing the ladder to greater heights. Moonchild and Sho Madjozi joined 200 other creative influencers from more than 20 countries to make up a killer lineup for the weekend.
Moonchild has often been criticised for her daring outfits, steamy videos and her zestful personality that is often reflected in her music. She is tired of people trolling and this year is the year that it all comes to an end.
She sent out a message and yes, it was loud and pretty clear
.

We hope she keeps making those big hits that keep people on the dance floors till the AMs.


Main image credit: iol.co.za