Starring in SA's most talked about local drama series and undoubtedly one of SA's youngest and brightest comedians it's clear that everything is just popping off for Mpho Popps. As one of our ZAlebrity Hijackers today, we sat down with the man of the moment to find out more about his work and what he's learnt from his Ayeye cast members.
What's your thoughts on people comparing you to Jimi Hendrix?
Well! I'm actually honored you know, I'm being compared to a legend and if there's anything I love more than comedy is watching old biographies about black artists, movies like Cadillac Records or Ray.  My favorite person right now is Jack Jones, he was like the first famous black heavy-weight boxing champion in the world in 1910 just to see the strides these black achievers had to take back then is inspirational, so to be compared to someone like Jimi Hendrix is an absolute honour although I know I look more handsome than he was.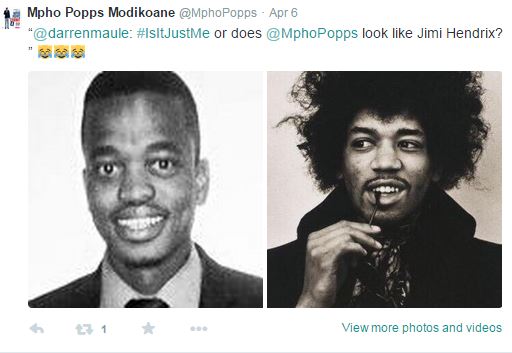 You've won a Comics Choice Award before, which one of your fellow comrades would you love to see walk away with the prestigious award this year?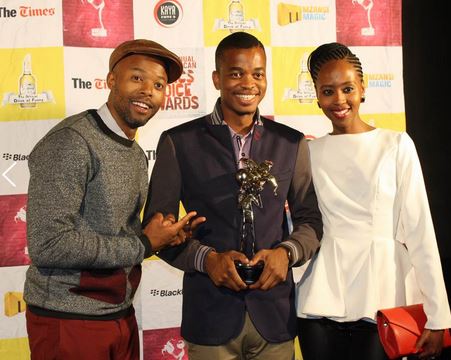 As much as Trevor Noah has been winning the Comic of The Year category...every year! I feel like with what he has accomplished now, I wouldn't even hate if he won it again, so I'd love to see him win it again. However, I also feel like there are guys who haven't really been acknowledged on the comedy scene, like your Dusty Rich and other young guns who are really putting in the hard work. There are also some vernac comedians that aren't being acknowledged as much as I would love them to be like Celeste Ntuli and of course Skhumba who is seriously hilarious I'd really like to see someone like him be honored for the body of  work he's been putting out.
When I mention the name Kutlwano Ditsele, what comes to mind?
Aaah! Kutlwano Ditsele! What comes to mind when I hear his name is filmmaking,  this is a guy who lives and breaths film. He's the type of guy I'll phone if I need references for stuff, he's that in tune with his references from film, short stories, series like I said he lives and breathes this stuff. He's also one of the partners at Bomb Productions plus he's the producer of Ayeye and Isibiya so he's definitely one guy I respect and look up to.
We didn't know this, but you actually have your own production company, tell us more about it?
I own my own production company called The Monarchy Group, which I co-own with Ernest Nkosi and Mozzle Pheeha where we produce educational films that education that educate 15,000 kids a year and we've made our latest movie which won an audience choice award in LA and at the Jozi film festival.
Were you surprised at the amount of success Ayeye has received in only its first season?
I knew the show would do well, but I didn't think it would do so well. I was, however, surprised at how the older folks also loved the show. I get elders stopping me in the streets and showing me love for the work that I do on Ayeye. So it goes to show that as much as you try to do something for a niche marketing if something's good, it's good and everyone will like it.
What have your cast members SK and Thapelo taught you so far since working with them?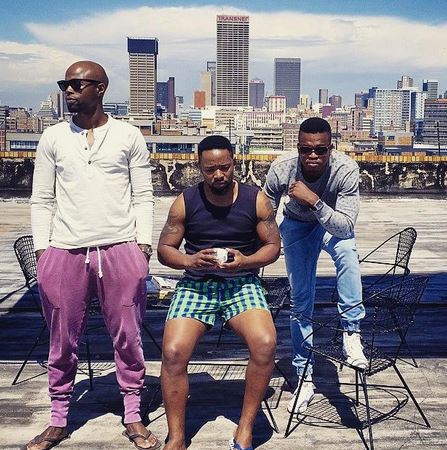 The most important thing SK taught me is that it's ok to be naked in front of everybody, I've probably seen SK naked more than I've seen my own brother naked. He's really comfortable in his own skin and he does what he needs to do to enhance his performance so yeah, he's taught me that you can let it all hang and be comfortable with who your are and that if ever I was short I must just be proud!
Thapelo is the type of guy that when we're on set he pushes us to do physical drills and to just not be mentally but also physically ready for the day on set. He's a fitness junky who just pushes us to be and do better, if there's anything I've taken from him is that in order to enhance your performance you need to be healthy in your mind and in your body.