There comes a time in music when a new artist arrives and adds new meaning to what quality music should sound like. This is an artist who not only brings a breath of fresh air to an overly polluted music industry, but an artist who makes you believe that you can actually do without some of the watered down music that plays on the radio these days.
One of those artists is 26-year-old Mpho Sebina from Botswana. We first came across the young songstress after being referred to two covers she did - re-imaginings of Boom Shaka's classic hit song "Lerato", and Brenda Fassie's "Too late for Mama".
After two days of hunting down this soulful vocalist, we finally managed to get an interview with her, as she explained her journey with music thus far:
"I've been in love with music for as long as I could remember. However,  I first followed the traditional way of doing things which was  to go to school and get a job, but I could no longer ignore my calling of being a singer.  I did the 9 to 5 thing but after visiting a couple of studios, I realised that music was what I needed to do. I took that leap of faith and quit my job like a month ago and here I am. "
Hailing from the small city of Gaborone in Botswana, we wondered how people managed to get hold of her music, especially considering that she does not have an album out?
"After my studio hunt, which took about two years, my team and I made a few songs, but I didn't have my own original music which played on radio, so we decided to do covers that would help people know that there's this singer called Mpho Sebina. And that's when we began doing the Throwback Thursday sessions - which included the Brenda Fassie, Boom Shaka and Jill Scott covers."
When listening to these three covers, Mpho mentions, one would think that these songs are originally hers. We asked the vocalist how challenging it was to make these hit songs her own.
"It wasn't really a long thought-out concept, I just wanted to do something different and things just kind of happened. The first cover we did we were actually rehearsing for a show and one of my band players began playing Erykah Badu's Other side of the Game instrumental, which lead to me fooling around and singing the Boom Shaka song over that particular instrumental. Before we knew it, the combination just worked and we ran with it."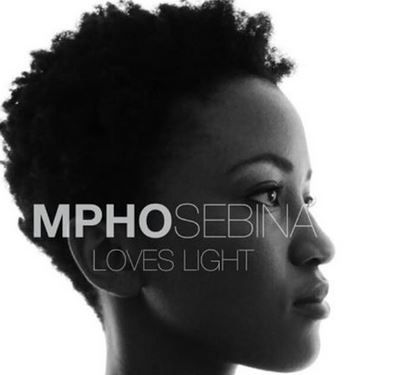 With so much success following her, Mpho Sebina only released her first single, titled Loves Light, on 18 May. Click here to listen to it.
"I wrote this song four years ago when I was in varsity and it has just been sitting in my heart and head for a while until I found the producers that I wanted to work with. I sang the song for them and they came up with the melody and the beat for the song and as they would say the rest is history."
Mpho is currently working on her album, which is set to release in July. The video for Loves Light will be released soon too.