Nakhane is one of the coolest and most chilled artists we are proud to call South African
He's an award winning singer and actor and a proud activist for the LGBTQi community.
There's so much to love about this small town boy from Alice, Eastern Cape who made it big abroad, and who brags about his roots in Mzansi.
Take a look at these interesting facts about Nakhane...
He identifies as non-binary - meaning he's sees himself as neither solely male nor female
The singer made the revelation this week when he
documented his shopping experience in a female dressing room at retailer Woolworths
.
In short, Nakhane loves to wear both male and female clothing.
He tried gay conversion therapy
He was outed to his family by the mother of one of his ex-girlfriend at the age of 19.
Nakhane's mother then forced him to meet with so-called 'prophets' to denounce his sexuality and he was even encouraged to try gay conversion therapy - which can include electric shocks and hypnosis.
After years of living a lie, Nakhane suffered a mental breakdown and eventually came out to live his true self as a gay black man.

His celeb fans include Madonna and Elton John
The small town boy has superstars as his biggest fans!
Elton professed to being a "huge fan" that he even interviewed Nakhane on his Rocket Hour radio show back in 2018.
There, Nakhane spoke about growing up as a black man in South Africa, amoungst many other things.
Meanwhile Madonna claimed that Nakhane is 'one of her favourite artists' in a social media post. She even claimed that Nakhane was one of the influences for her 2019 album
Madame X.
What an honour!
He features on a Black Coffee track
Nakhane's smooth vocals featured on one of the biggest tracks of 2015 -
Black Coffee
's
We Dance Again
!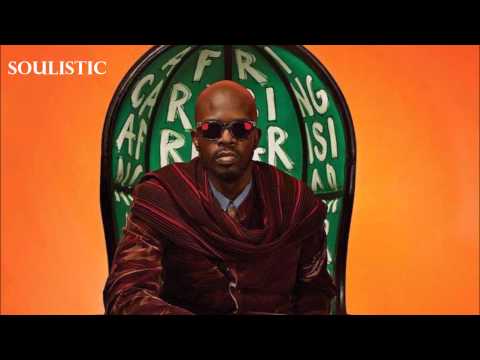 He escaped South Africa after receiving death threats
The 2017 film
Inxeba, The Wound
received major backlash from the Xhosa community who claimed the film was in bad taste.
Lead actor
Nakhane claimed he was receiving death threats
were fast and furious with one troll telling him that they would 'put two tires around your neck and burn you'.
Although he eventually moved to London to escape the pressure-cooker at the time, Nakhane still often visits his home in South Africa.
He suffers from acne - but refuses to get treatment!
Nakhane explained his need to be perfectly imperfect - right down to
refusing to seek treatment for his acne
.
.
"We need a pop star with acne scars," he said in the video below.
Read more:
8 Highlights From Somhale's Wedding Special Episode 2
5 Protective Hairstyles Celebs Swear By
Image credit: Instagram @nakhaneofficial