His character, Ndalamo, might be despised by many, but in real life, Lesley Musina is quite the quintessential man that people actually respect.
What's the atmosphere like on the Muvhango set? 
The atmosphere on our set is usually very lively, chatty and loud, especially in the hair and makeup room. When I get to work, I go to my room, change and get into Ndalamo's wardrobe, put on his favourite perfume, depending on his mood for those scenes. I then get on my knees and pray, thank God for giving me yet another opportunity to showcase my talent, through entertaining, informing and educating the nation. I then go for hair and makeup, catch up with the other actors, this is where you can get all the weekend or daily updates on what's happening on social networks, celebville and Mzansi in general. I'll then proceed to run lines with other actors in their rooms.
Your character Ndalamo has a huge relationship dilemma on his hands. As Lesley, what advice would you give your character with regards to his Matshidiso and Thuli situation?
I'd say to Ndalamo, follow your heart, clearly Matshidiso is a bad influence in his life. She's only after his influence and money. Thuli on the other hand is more genuine and career oriented, she certainly is wife material. Ndalamo needs to deal with himself first, inner conflicts, get rid of his sense of entitlement. My suspicion is, it'll be hard for him to settle down because he's made it his mission to accumulate worldly possessions and to him, women are just trophies.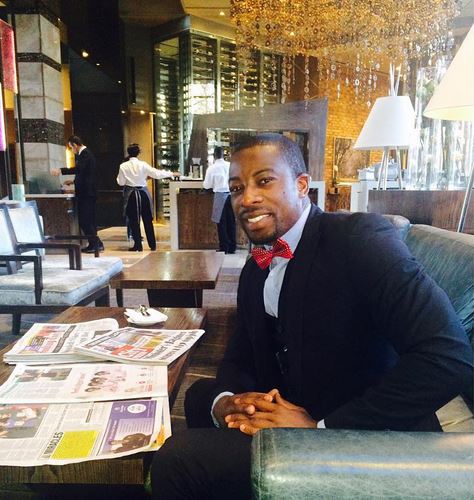 In your past, have you ever found yourself in Ndalamo's situation? And how did you handle it?
Yes, I have in the past found myself in a position were I'm with someone but the person that I really want to be with is either with someone else or just can't be together for other reasons. I waited until the time was right to be with that person or simply just counted my losses and soldiered on with the person I was with.
If you had a daughter and she found herself in Thuli's situation would you tell her to follow her heart and continue her relationship with her "Ndalamo", or pack her bags and run for the hills?
I'd tell her to pack her bags and run. Guys like Ndalamo are always after the next hottest, 'it' girl.
Why do you think Muvhango has managed to last for this long in SA television?
I think Muvhango speaks directly to our people, the team is able to reconcile both modern and traditional values and lifestyles. We all have a loud "don't pull any punches" uncle like malume Themba. A friend or gossip monger like Nonny. People are able to easily relate with Muvhango because they see themselves and others in their daily lives in it.
You're a man who owns very impressive suits. What's your favourite brand when it comes to suits?
I don't have a specific brand per se, for me it's about the cut, fit and material. I shop for my suits, in various places. I've recently solicited the services of a stylist, Tebello Radebe. He's very spot on, with the options that he brings me.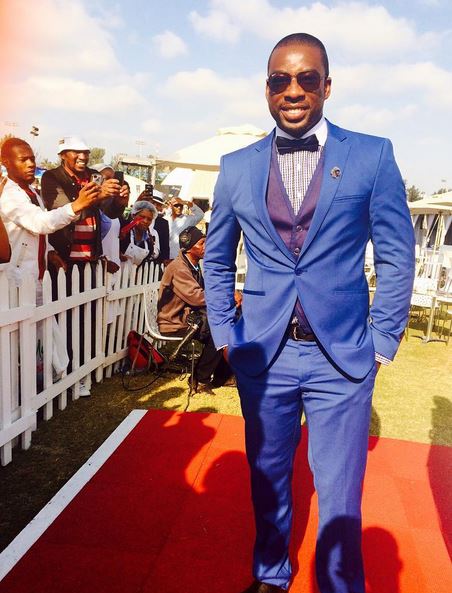 Why do you think the media is so fixated on your love life? Surely it's a love life like any other?
Any relationship of people that are in the spotlight would always have the public's interest.
You're also quite the philanthropist. What current humanitarian work have you been busy with lately?
I work with various organisations, one such organisation is Nyavhumbwa wa Dagaila cultural village in Vhembe district in Limpopo. It's primary objectives is to address moral degeneration to girls between 10 and 18 years. I've also partnered up with various government departments in Limpopo.
Credit image: Instagram