ZAlebs writer Sandy Nene, chat's to the newest member of the Gagasi Fm family, Nomfundo Clarissa about her new big move from Inanda Fm to Gagasi and the life-learnt lessons radio has taught.
Was it easy making a decision to leave? I mean, you got along very well with your listeners
Yes and no. I am a firm believer in progression, and as much as Inanda Fm has groomed me to what I am (which I will forever be grateful for) I was craving for something different and I think Gagasi Fm will give me that. I mean what's life without a challenge?
 What show will you be doing at Gagasi Fm? First impression.
Monday to Friday 1-4am?
Gagasi Fm is one of the biggest radio stations in the KZN region, this means presenters have the responsibility to carry that along them wherever they go. Are you up for the challenges?  
I'm definitely up for the challenge, maintaining and growing the listenership of a radio station is vital and goes hand in hand with
quality broadcast, of course.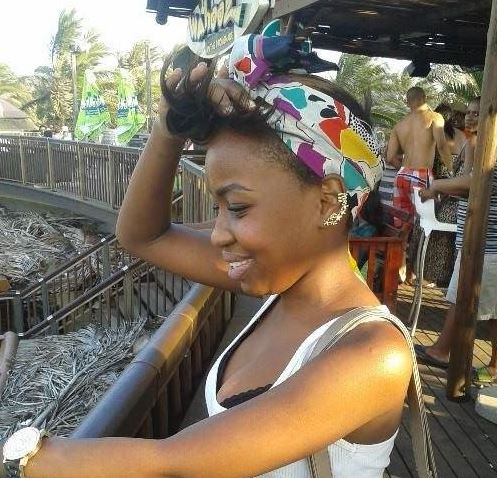 What would you miss most about your previous home, Inanda Fm?
Everything, man. From my colleagues, the atmosphere and that it wasn't that far away from home.
What can people expect on your new show?
Every show I host has a little Clarissa sparkle in it, so that will not change on the show, and to those who have never listened to me before are in for an awesome treat, don't you think??? [laughs]
List 5 South African radio personalities that inspire you;
1.    Anele Mdoda
2.    Dineo Ranaka
3.    Unathi Msengana
4.    Amona Mokoena
5.    Dj Fresh

What did you study? 
Sound Technology
Where?
At Creative Arts College, Durban.
Working in the radio industry for more than 5 years sure has taught you a few things, name them for us please.
1.    Hard work pays off
2.    Nothing beats patience
3.    Your turn is always going to come
4.    Mind your own business
Who is your mentor?
Is it weird that I dont have a mentor? Cause I don't
Article by Sandile Nene (@SandyNeneSA)