ZAlebs caught up with makeup artist to the stars, Nomsa Madida, to chat about one of her favourite celebrity looks from 2015.
Nomsa has worked with stars like model Joëlle Kayembe, popular radio DJ Lerato Kganyago and actress Gail Mabalane.
The entrepreneur says she started her makeup journey in 2006.
 "I was shadowing a known makeup artist. One time she was unavailable to do Rebecca Malope's makeup for 'It's Gospel Time' and the rest was history. I've always been passionate about beauty. I remember fixing my makeup when I was a finalist for Miss Jam Alley. I didn't even know much about makeup but I could see I didn't like it much," she told ZAlebs.
Nomsa shared some of her tips for summer and the inspiration behind the makeup she did for Zahara's November 2015 BONA magazine cover.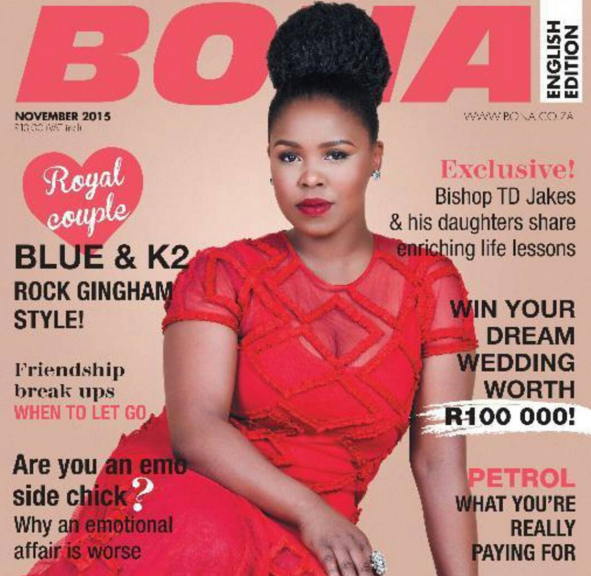 The look is perfect for a New Year's Eve party and the red is sure to make you stand out. 
How did you decide on Zahara's makeup for her cover shoot?  
"The inspiration was the theme. which was red. So as much as she needed to look glamorous and to stand out, I went with a bit of a clean look, not playing much with colours except the red lip, so it stands out."
What products did you use to create this look?
"I used A bit of Estee Lauder, kryolan and Mac."
How can readers achieve a similar look at home?
"To be honest with you the best way to get your makeup right is to get a professional to show you how it's done first, then you can practice until it looks flawless."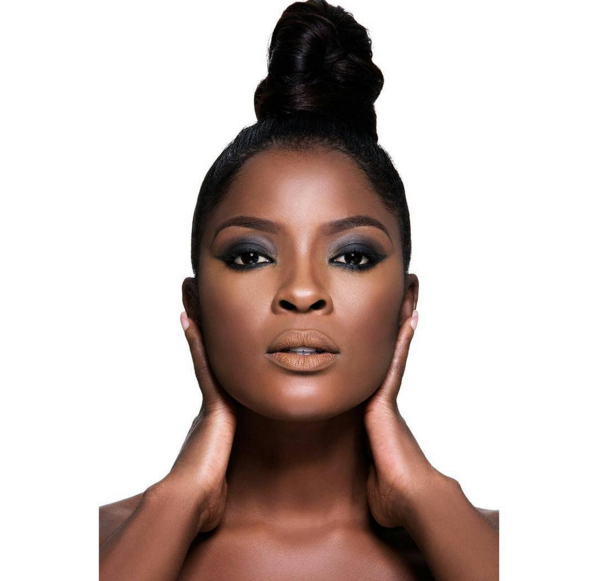 (Above: Nomsa did her own hair and makeup for this photoshoot with photographer, Andile Mthembu.)
 What are the biggest makeup trends for summer?
"The less makeup, the better. Clean nude colours are best for summer."
Do have any tips for turning a work/daytime look into a great evening look?
"To change from day to evening add a bit of eyeshadow, and a visible lip colour, or more blush (yes black girls do wear blush)."
What are must have items woman should have in their makeup bag?
"Definitely a bronzer, mascara and lipstick or gloss. And obviously your hand cream, perfume and wet wipes."
What is the biggest no-no when it comes to makeup?
"Never use black liner for your eyebrows, use brown. And never use makeup to look like someone else, makeup is meant to enhance."
Which celebrity have you not worked with, but would love to do?
"Gosh, this is a difficult one. I've worked with tons of celebs. Internationally, I'd love to work with Oprah Winfrey."
Check out Nomsa's website for more inspiration or follow her on Twitter and Instagram 
Image credit: Instagram/nomsamadida