When it comes to a mix of some good music and fashion whereby the individual knows exactly how to piece threads together,
Okmalumkoolkat
's name pops up.
Who ever thought, a little boy born in Umlazi would one day be one of Mzansi's biggest names. Sounds pretty much like the dream every celeb today once had. OkMalumKoolKat is consistently creating music that'll make you want to turn up.
Let's take a look at Okmalumkoolkat's journey to fame.
Okmalumkoolkat Real Name, Age

Best known as Okmalumkoolkat which is his stage name that has a lyrical rhyme to it. His real name is Smiso Zwane.


Okmalumkoolkat was born in Umlazi, Durban. He was born on the 27th of July 1983. He is 36 years old. After graduating from college, Okmalumkoolkat moved to Johannesburg where he met Doctor SpiZee, with whom he formed Dirty Paraffin. Using the skills he had garnered during his college years, he designed layouts and brands for companies; like Nike.


Okmalumkoolkat Family

Although the rapper's father is not with us anymore, he still loves to keep a close relation with his father's side of the family. He definitely is a family man.
Okmalumkoolkat Wife
Sorry ladies, Okmalumkoolkat is off the market. The rapper recently
tied the knot with his long time girlfriend, Princess Zulu
. Princess Zulu is the woman featured in Okmalumkoolkat's Amalobolo (Slow Jam sase Mlazi) and it seems the rapper definitely lived up to the song, sealed the deal and put a ring on it.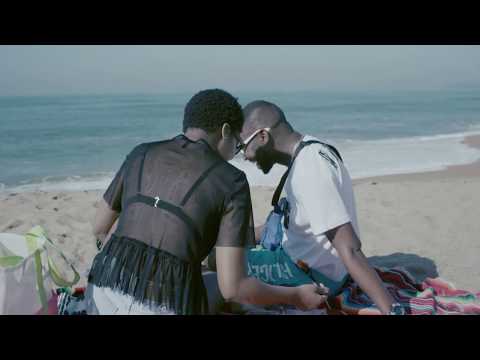 Okmalumkoolkat Children

Okmalumkoolkat has a son with Princess. He adores his son so much and would do anything for him. All the work he does, is so that he is able to take care of his son.
Okmalumkoolkat Fashion

When it comes to fashion almost every celeb wants in. OkMalumKoolKat has always had the craziest dress sense, but hey his dance skills and music will never make us stop loving him.

Smiso is one of the few South African artists that have managed to express themselves through fashion and music. His clothing line, Spova, has really done well and he has managed to open pop up shops in some parts of the country.


Having done art related studies at Vega, the Gqi hit-maker gained invaluable knowledge of how to broaden his influences and actually use them to independently and collectively articulate his artistry. A fashion-forward artist such as Okmalumkoolkat is bound to create his own clothing portal and he did just that. He does it so well that his fashion actually feeds into his music.

Fellow rappers, like AKA have been seen rocking the cool merchandise too.
Okmalumkoolkat Career
So how did Okmalumkoolkat develop an interest in music? When he moved to Joburg, he used to work two jobs. He often listened to the old school music by DJ Shadow and Ladysmith Black Mambazo which led him to write. However, he never showed anyone what he used to write up until 2007 where he started writing real music.
In 2012 Okmalumkoolkat worked the London production trio LV on their album,
Sebenza
released under Hyperdub. In 2013, he was featured on Cassper Nyovest's "Gusheshe" which was met with positive reviews.
His first project, was an EP mixtape titled Holy Oxygen and it was released the following year in 2014. It was followed by the 100k MaCassette mixtape in 2015 and Holy Oxygen II in 2017. The SA Hip-Hop Awards in 2015 saw the rapper scoop an award for Mixtape of the Year for the hit 100kMacassette. The first official Okmalumkoolkat album is Mlazi Milano, and it was released in 2016. The album was later certified gold by the Recording Industry of South Africa (RISA).
He dropped the lyric video to his most recent single "Drip Siphi Iskorobho" recently and this also documented his trip to Nigeria. Shot somewhere in Pretoria, Okmalumkootkat does what he does best, and he does not disappoint.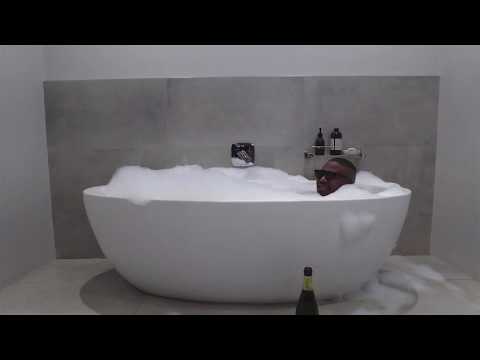 Okmalumkoolkat Contoversy
In 2016,
he was arrested for allegedly sexually assaulting another artist
in the city of Hobard, Australia following a performance at the Mona Foma Annual Music Festival (MOFO).
According to Australia's Mecury newspaper, the rapper pleaded guilty to the charges. The publication reported that after a night out, the KoolKat returned to his hotel around 5:30am. He went to the victim's hotel room through a sliding door that was left slightly open.
The victim reportedly found the South African rapper kissing her neck and rubbing his hands over her private parts. He apparently told her not to make a noise. He stopped after she told him to leave her room.


His lawyer, Steven Chopping, said Okmalumkoolkat felt "remorseful, ashamed and embarrassed" by what had happened. He added that he was jet-lagged, intoxicated, and confused when it happened.
A few months later,
in an open letter to his fans
, Okmalumkoolkat explained how him being arrested in a foreign land had affected his career and his family too. The rapper was very apologetic about the whole incident.
Okmalumkoolkat Networth
The music and fashion front for Okmalumkoolkat seems to be doing well for him. The rapper is estimated to be worth a whooping $1 million.
Okmalumkoolkat has definitely made a name for himself in this cut throat industry. Fans can't wait to see what he has in store next.
Read next:
Amanda Black Biography: Age, Education, Career, Music, Facial Art, Controversy
Miriam Makeba Biography: Age, Education, Family, Career, Activism, Controversy
Jeremy Loops Biography: Age, Education, Family, Career, Activism

Main image credit: ghafla.com