Pearl Thusi is a jack of all trades and a master of all!
Her entertainment career began when at 13 she joined a modelling agency.
The former beauty pageant contestant has proved she is more than just a pretty face, and has added businesswoman to her resume. 
Known to speak her mind, Pearl has stepped on a few toes during her rise to the top.
READ: Bonang and Pearl Thusi's dress drama
The basics…
Full name: Sithembile Xola Pearl Thusi
Birthday: 13 May, 1988 
Place of birth: KwaNdengezi (Durban), KwaZulu-Natal 
What does she do? Model, TV, radio presenter, MC, actress
So who is Pearl?
Pearl's road to stardom began as a teenager when she was recruited by a modelling agency at the age of 13. Two years later she was crowned the first-runner up in the Miss SA Teen beauty pageant in 2003. The high profile event got word around about the KZN beauty, who then moved to Johannesburg to pursue a career in the entertainment industry.
READ: Cover alert! Pearl Thusi on Elle Magazine
One of Pearl's first TV breaks was as a presenter on iCrew, a kids' show on SABC 3. Her modelling career was also given a boost. She appeared in campaigns for Jet, Vodacom, and Kellogg's Special K, amongst others. Pearl is also currently the ambassador for top brands like Europa Art Shoes and Volkswagen.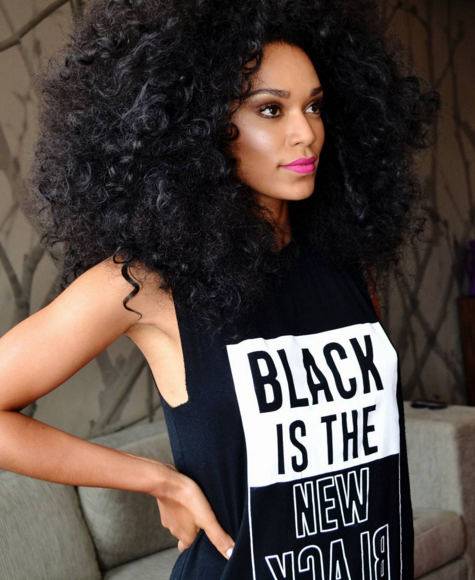 The Real Black Pearl, as she calls herself, also ventured into acting, and has made a number of appearances on top SA TV shows such as popular soapie Isidingo.
Other Career Highlights:
Live AMP: presenter 
Tropika Island of Treasure (reality show)
Zone 14 (actress)
Rhythm City (actress)
Soul City (actress)
Sixth Edition of the Crown Gospel Music Awards(Host)
Kalushi: The Story of Solomon Mahlangu (Feature film)
The Real Phat Joe show with Pearl Thusi (radio presenter)
READ: Lexi defends Pearl Thusi
Pearl is one of SA's most in-demand entertainers, but that has not stopped her from extending her brand to the world of business. The 27-year-old launched her hair care range, Black Pearl by Pearl Thusi, in November 2015. It was not her first venture into the business world. She is also co-owner of Ayana Africa Modelling Agency. Pearl is not relying on her good looks to make her brand a success; she completed a start-up venture course at the WITS Business School.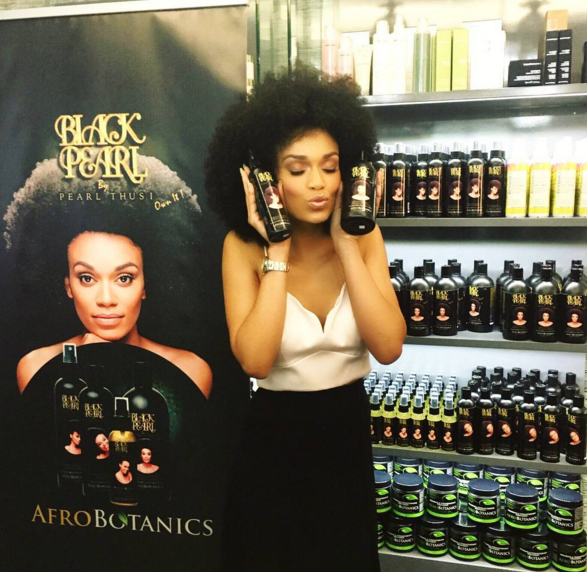 Personal Life
Pearl Thusi's personal life has been major fodder for the tabloids, despite the star's attempts to remain as private as possible. The actress has a daughter with sports anchor, Walter Mokoena. The couple are no longer together. Pearl has been linked to rapper Da LES, and is reportedly dating sports presenter Robert Marawa. 
SPOTTED: Pearl Thusi & Robert Marawa together
Pearl is known to speak her mind, and has earned herself the "Queen of Shade" title. She often takes to Twitter to let people know exactly how she feels, and is not shy about calling out celebrities.  Her beef with Bonang Matheba saw her tending on Twitter in 2015, and she also labelled Trevor Noah  "arrogant". 
READ: Why Pearl Thusi doesn't like Trevor Noah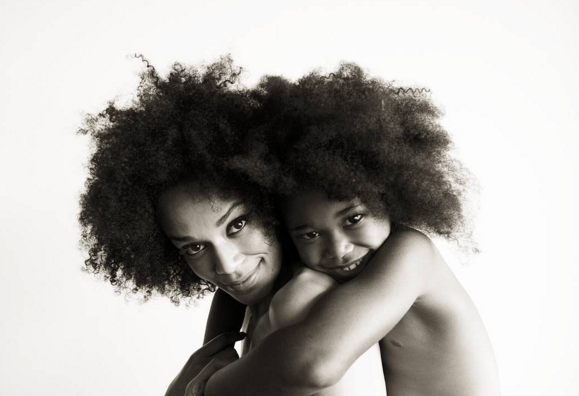 What Pearl has said…
About her beef with Bonang (Cliff Central): "Because we were like kind of cool with each other, hanging out in London during that Pharrell thing and then break-ups happen and then you find out things from the people who shouldn't have told you about those things, and you're just like, 'Wow! You've dogged me so hard!'"
On being called hot (Clubx magazine): "I don't know if I am good looking or not - beauty is in the eye of the beholder. There are some people who think I am pretty." 
The secret to her gorgeous mane (Glamour magzine): "Keep your ends trimmed and rest your hair between styles. Ethnic hair especially needs a break between treatments and tight styles."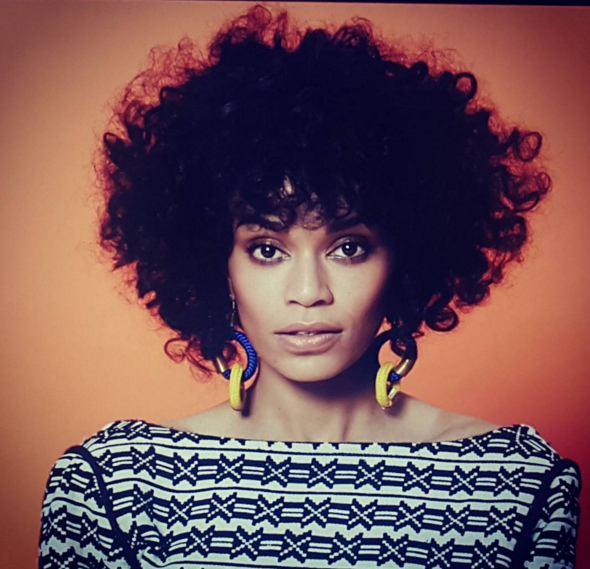 Pearl in the ZALebs news…
Image credit: Instagram/Pearl Thusi