American musician Pharrell Williams and Woolworths are on a mission to change the world.
The Happy singer revealed on Twitter this afternoon that he has collaborated with the retail brand on a new project. He also announced that he'll be coming to Mzansi in September.
Details were a bit sketchy earlier but we now have an idea of what's going on. In a video, Pharrell explained what the project is about.
He said: "We're on a mission to change the world, to make a difference wherever we can... We wanna bring together everyone in the world who cares about making a difference, like Woolworths; they are a global blueprint of how businesses should do the business. Today, we're announcing the new and great collaboration to work together to uplift education in South Africa..." 
Bonang Matheba also got a chance to chat to Pharrell when she was in LA recently. She wrote on Instagram: "@Pharell has collaborated with Woolworths!!! Sat down with him in LA to chat about this awesome new project!! Watch it tonight 20:30 on Top Billing!! Welcome to the family Skateboard P!! 👑🐝 #PharellWithWoolies."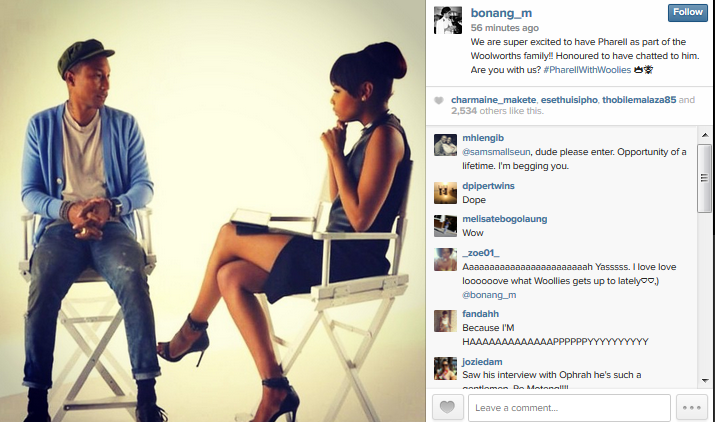 Don't miss it!