Drum magazine is sticking to the Proverb story.
The magazine has made it clear that the rapper and Idols SA host is discrediting the publication. This comes after Proverb denied being interviewed by the magazine and discussing his marriage. He took to social networks to let his fans know that the mag had lied and fabricated the story about him leaving his wife, Onalerona Thekisho, after the cheating scandal. 
"I refused to give @DrumMagazine or any other publication for that matter an interview. The article they have written is fabricated and an outright lie," his tweet read.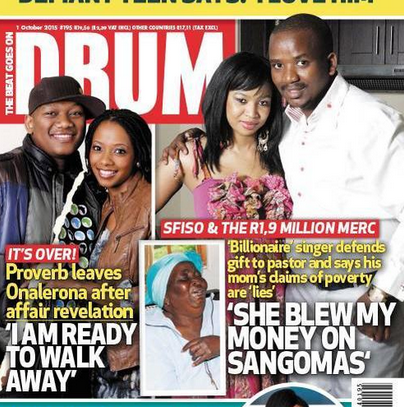 The magazine is not backing down, though.
"We wish to place on record that DRUM journalist Hopewell Mpapu did indeed interview ProVerb on 11 September 2015 at Urban Brew Studios in Randburg during the shooting of The Hustle's finale. DRUM is in possession of a photograph documenting their meeting and an exchange between Mpapu and ProVerb on the story." 
There was also a screenshot of a Whatsapp conversation.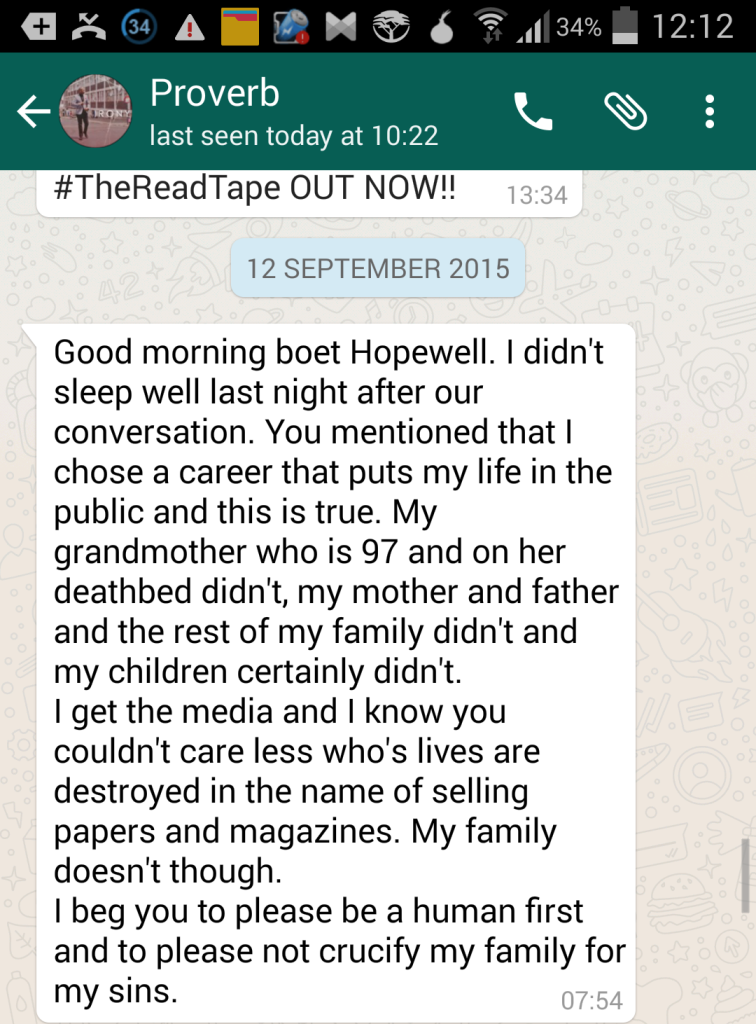 However, the rapper still instists that he never did an interview with the mag. 
Image credit: Instagram/Drum