Reigning Miss South Africa Rolene Strauss revealed two of her pageant costumes yesterday as she prepares to compete in the 64th Miss World competition in London on December 14. The 22-year-old pageant queen, will be representing South Africa against 132 other countries in the competition where she will wear two gowns – the opening ceremony costume and the finale gown – created by Bloemfontein-designer Casper Bosman.
Her national costume has been designed by students from the Cape Town College of Fashion Design (CTCFD) and is inspired by the late Nelson Mandela..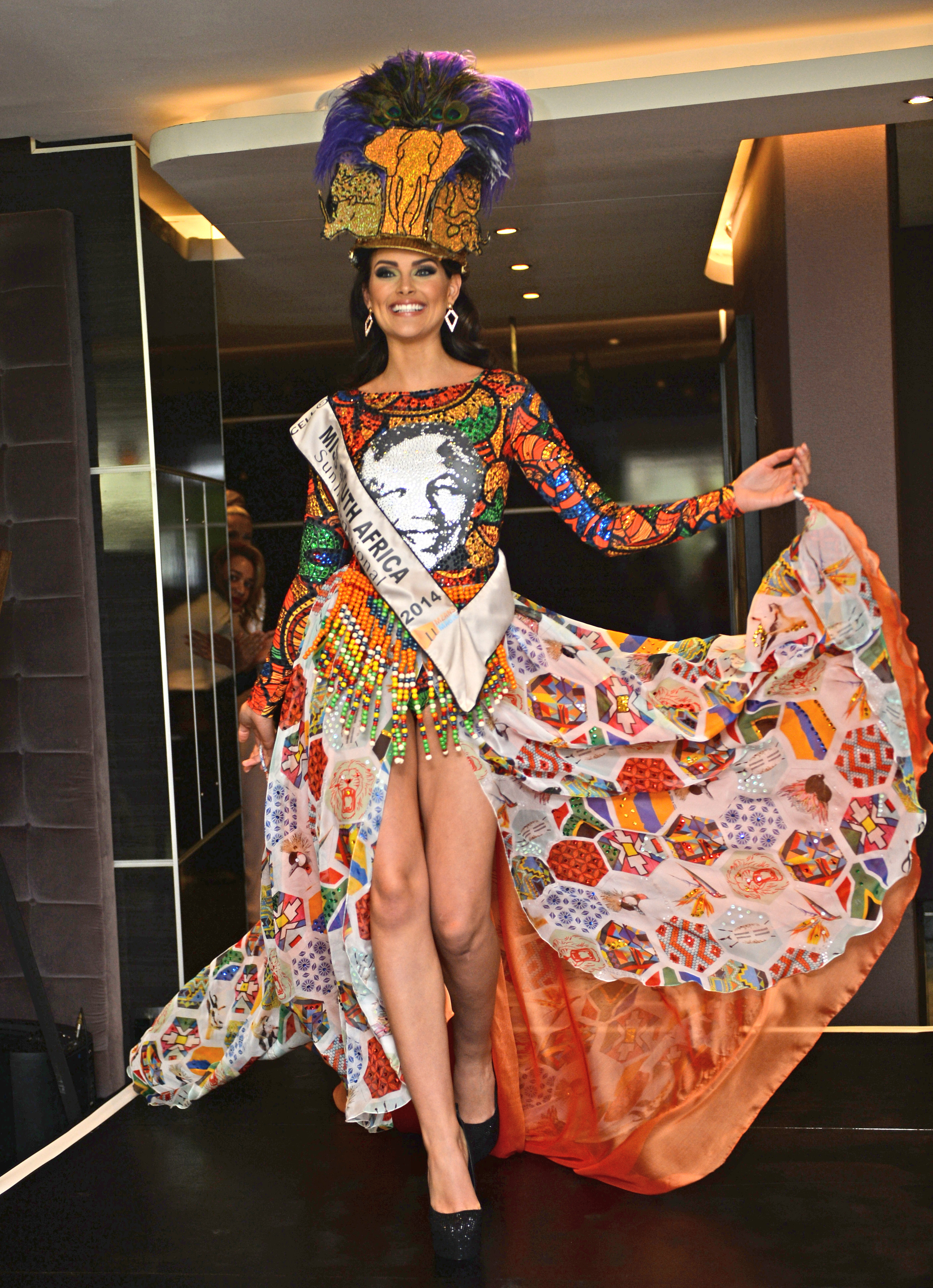 The image of Nelson Mandela is centre front and emblazoned over Rolene's heart. The head piece in bright gold features the Big 5.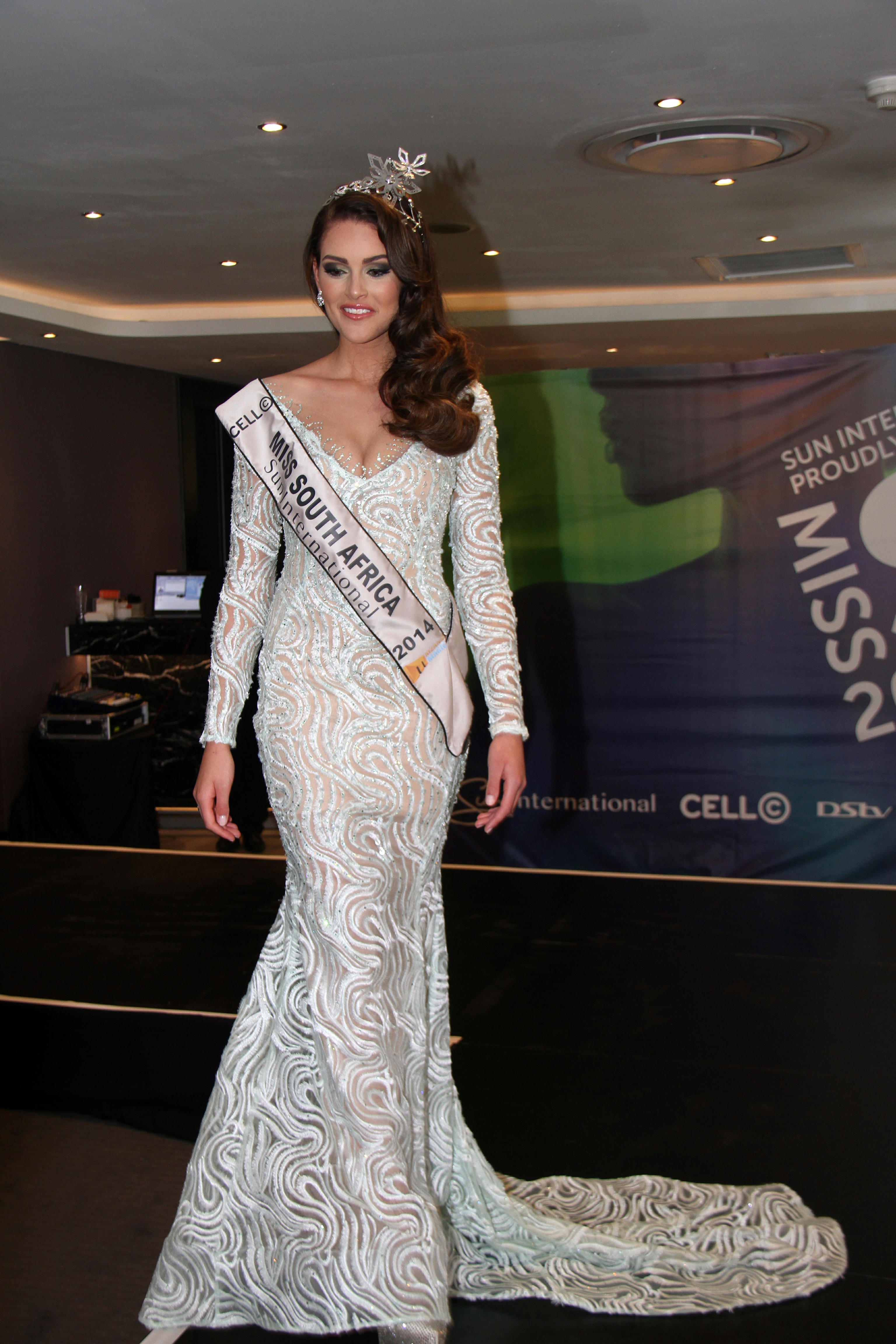 Rolene in her evening wear dress designed by Casper Bosman
Do you think the national dress represents South Africa?
Eish, and peeps still ripping this dress to shreds. Pun intended. #rolenestrauss #dress #southafrica #hilda pic.twitter.com/bbzbttWWCI

— Gavin Prins (@Gavin_Prins) November 6, 2014
Someone tell Rolene Strauss that dress is hideous! And that hat makes her look like she's in a marching band

— Mrs-K-to-be (@misstj21) November 6, 2014
LOL Rolene Strauss? RT"@Lebo_Na: And the poor woman has to fake a smile!! As if wearing that dress is not punishment enough!!!"

— November16 Thank You (@I_Liveth) November 5, 2014