We love local musicians. The talent in this country continues to surprise us and we feel proud every time we hear the likes of Jack Parrow, AKA and Good Luck on the radio (As well as all of the other incredible talents in Mzansi). Every so often, we take a dabble into the bubbling underground music scene to find out who are the next artists to look out for and today we believe we have one to share with you. Meet Roy Gluckman. This accountant-turned-singer/songwriter is on a mission to establish his name in the local industry.  We chatted to Roy about his career, his plans and his music- find out why Roy is one to watch! 
1. Hi Roy welcome to ZAlebs. How are you doing today? 
Not too bad at all thanks!
2. For those of you who don't know you, please tell us a little more of your back story? 
Basically I'm a singer/songwriter I play piano and have been playing and writing music for most of my life. 
I'm also a qualified attorney. I graduated with a law degree and got into a big firm which is a tough experience for anyone, but music was always what I wanted to do.
I got into corporate law and I started experiencing more and more of the firm I was with and I kept asking myself if this is the future I wanted for myself. I started thinking "it's time to do what I love" and ever since then I've been pursuing my music.
3. It was quite risky to leave your job as an established attorney. How long did it take to make that decision? 
It's borderline mental! I started thinking about it all in August of 2012 (I had started working at the beginning of 2012). I was like "I have to go back my music." I stayed at the firm to complete my articles and as soon as that was done, I left my post. It was actually a surprisingly easy decision to make!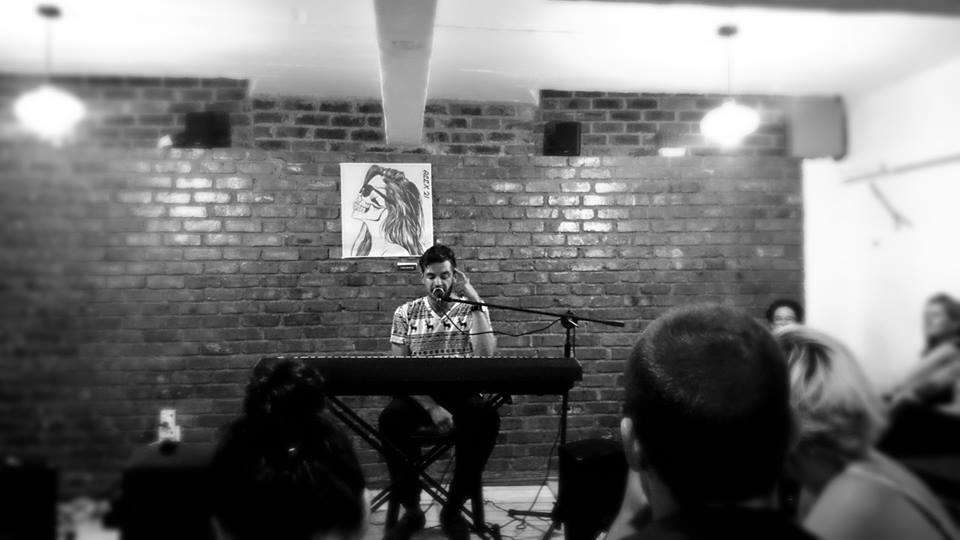 We have a lot of unsigned musicians in the local scene who simply don't  know when and how to start. What were the first few steps you took in your musical career? 
There's one thing I can honestly say: I wish I'd done when I was younger. I think aspiring musicians need to stop waiting for their material to be "perfect". Just go and do it- don't wait for perfection! 
If you look away from the commercial side of local music and you start scratching the surface of the "struggling musicians" you'll find a whole community of artists who are performing, writing and getting their stuff out there. You need to be a little brave to get involved but it's a buzzing community!
Let's talk about Roy the musician. How would you describe your sound? 
My sound? I'd say it's an eclectic blend. First and foremost I'm a story teller. I tell stories through music. If you could take John Legend and Adele and have them make a baby, that child would make music similar to what I'm aiming to make. My music is largely piano based, It gives me a chance to tell some nice stories and to really make it a beautiful experience. I'd say if we're to class my music in a commercial genre I'd describe it as Neo-pop meets soul.
6. Do you have a musical role model? 
I think I have several. In terms of pure career inspiration it would be Lady Gaga hands down. Her tenacity to make it work and her story is unbelievable. 
Musically, a huge influence on my life and sound is definitely Adele, the stories she tells are amazing. Coldplay are also a big long term inspiration. I think I would add John Legend to round it off. 
7. Where would you like to see yourself in a year's time? 
The 6 month plan for the rest of 2014 is to continue singing, writing and performing. The plan for the beginning of next year will be to step into studio, find a song or two that may be a hit and then we can go into production from there. But performing is my main driving point, it's what I love to do the most.
8. What do you think of SA music at the moment and how do you see yourself fitting in? 
I think SA music is evolving at a crazy speed, not so much in terms of its size but in terms of its quality. We now have some really big sectors in the industry coming up and merging together. Guys like Matthew Mole and Nakhane Toure are growing and doing amazing things with their music. 
Where do I fit in? I'd love to straddle a fusion sound. I'd love to find a really nice interesting balance between all the different elements of my music. It's every artist's dream to reach international level but there's so much to be done on a local level too.
Which local artist would you like to collaborate with?
I kind of want to step into studio with AKA, I think we could make a really fun track! 
9. Where can people go to find out more about you and keep up with your latest releases? 
You can find me on Facebook (Roy Gluckman Music) Twitter and Instagram (@roygluckman). A sound cloud will be set up very soon too!