Shauwn Mkhize is a renowned businesswoman who hails from KwaZulu-Natal. She is one of the most influential people in the country and is a role model to many young black girls. She is also a family woman.
Shauwn is friends with the South African media mogul,
Somizi Mhlongo
. He shared a picture on his Instagram writing a sentimental message about her. He called her the true definition of black girl magic and an inspiration to many. He mentioned that her success has come from her passion, drive and determination, not through sleeping her way to the top or selling her soul.
Here is how Shauwn Mkhize rose to be one of the most influential figures in the country.


Shauwn Mkhize Relationship
Shauwn Mkhize's is believed to be in a relationship with Lawrence Masala Mulaudzi.

Lawrence is the chairman of the football club, Tshakhuma Tsha Madzivhandila (TTM). The two reportedly met at a football match in early 2020 where TTM and Royal Eagles were playing.


Shauwn Mkhize Early Life
Shauwn Mkhize was born and raised in KwaZulu Natal. She was raised by her mother, Florence Mkhize who was the ANC veteran and anti-Apartheid activist.

eThekwini Municipality's Florence Mkhize Building in the Durban CBD is named after the late heroine.
Shauwn Mkhize Divorce
Shauwn Mkhize was married to Sbu Mpisane, and the duo divorced in 2019.
In their marriage, they were blessed with a child, their son is
Andile Mpisane
and Sbu Mpisane already had a daughter, who was six at the time of their marriage - Sbahle Mpisane.

Shauwn Mkhize has admitted although Sbahle is not her biological daughter, they both have a special bond.


According to reports
, Andile claimed that his father had fathered four children which he was supporting with his mother, Shauwn's money. Andile further claimed that his mother handed Sbu many business opportunities, but spit in her face with his infidelity.
After the divorce and the amount of aired dirty laundry, Sbu Mpisane decided to speak up and shared his sentiments about Shauwn's upcoming reality show and stated that he isn't one to expose his private life.
Shauwn Mkhize Reality TV Show
The businesswoman's reality show -
Kwa Mam'Mkhize
has been a major hit with viewers since it's debut on DSTV channel
Mzansi Magic
. The show looks into the chronicles of the Mkhize/Mpisane family, as well as those closest to them.
Shauwn Mkhize is the primary driver of the show, however, her enviable life is filled with other important characters such as her son,
Andile Mpisane
and famous stepdaughter,
Sbahle Mpisane
.
A few things that stand out from what viewers see on #KwaMaMkhize:

1. The House: That huge house could easily pass for a mall! The exterior is just as eye-catching as the interior. After the house was seen on social media, it left people wirth their jaws on the floor believing that it is big enough to be a 5-star hotel.

2. Shauwn's Personality: Behind the glitz and glam, viewers found Shauwn very relatable, genuine and just fun. Through her stories and posts - it shows that Shauwn Mkhize isn't only just a nice person but also fun.


3. The Chinese Helper: For some reason, Twitter users were highly intrigued by the Chinese helper. How often does one come across a Chinese helper in a black household?


Taking to Instagram, MamKhize shared with her followers that her reality show set a new record of 1.7 million views and is leading not only on reality shows but including dramas. KwaMamkhize actually won the Best Reality Show Award in 2020 at the fourth Annual Hollywood African Prestigious Awards.

Season 2 was supposed to air but was cancelled after she debuted on SABC1's prime time soapie Uzalo in 2021.


Shauwn Mkhize Acting Gig
Shauwn Mkhize landed her first acting gig in 2021. She She joined a star-studded cast of the soapie Uzalo, including the likes of
Dawn Thandeka King,
Nompilo Maphumulo, and Thuthuka Mthembu. She admitted to not having auditioned for the role or even expressed initial interest in it. The production team approached her and gave her a good deal. After people complaining about Uzalo's storyline they had to find a way to spice it up. Already being a reality TV star and renowned business woman, Shauwn Mkhize was their best choice.
Shauwn Mkhize Business
Shauwn Mkhize is a businesswoman who gathered her wealth in the early 2000s. After her journey in property, she started a construction company named Zikhulise.

Shauwn Mkhize also owns Royal AM Luxury & Grooming Pampering Lounge that she runs with her son Andile Mpisane.


Shauwn Mkhize Philanthropy
On the 30th of January in 2020, Shauwn Mkhize had the privilege to work closely with the Department of Sports, Arts & Culture and she was given the honours of choosing a school she would love to donate to.
She did a donation drive to teach her son, Andile how to donate and always remember to give out.
The Mkhize family has donated shoes and sanitary pads to Umlazi ComTech High School.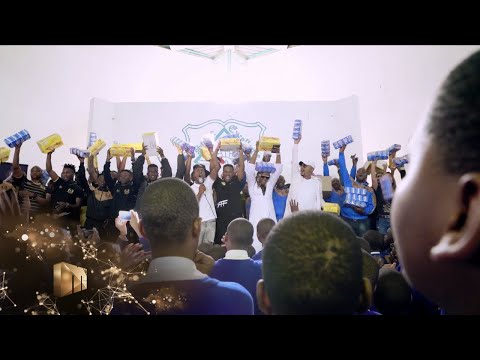 Shauwn Mkhize Controversy
Shauwn Mkhize was dragged by her fans who believe that she would make a tremendous difference with assisting and charity work, but Shauwn Mkhize didn't share the same sentiment. She explained that she does not just have money sitting around as she has goals that she's pushing herself to achieve. She also mentioned that donations should not be a thing to show off but should come from the heart.

Shauwn Mkhize made headlines in 2012, when she tried to bribe a witness in a fraud case. In her rap sheet she was facing 173 charges of fraud and forgery. However, the charges were later on dropped.

She's also been in a legal battle with the South African Revenue Service (SARS). When she was still with Sbu Mpisane, SARS ran an investigation to find out what Shauwn Mkhize and Sbu really owed the taxman. In 2016, SARS officials said that the Mpisanes owed the taxman a total of R141 million.

Fortunate enough for Shauwn Mkhize she had a strong legal team that helped battle with SARS and the nightmare is over. Although she says her rights were violated she believes that her side of the story was finally heard.
Shauwn Mkhize House and Cars
Shauwn Mkhize has a multi-million rand mansion in the suburb of La Lucia which she bought in 1995. She bought two properties which she later combined and built herself a mansion.

One of the properties she bought in 2007 cost her R3.5 million. Part of the house was converted into a showroom for the fleet of cars, which includes a Maserati Pininfarina, an Aston Martin, a Porsche Turbo and a Ferrari, among others.


In 2014, Shauwn Mkhize bought another property for R2.9 million to build an entertainment pad for her son. Andile was gifted with a Mercedes Benz G63 AMG.


Shauwn Mkhize Net Worth

She is estimated to be worth over R300 million.

Shauwn Mkhize continues growing her brand and expanding her businesses to different parts of the country as she buys more property.

Image Credit: Instagram