The only thing that was missing when
Sho Madjozi
finally met the wrestler who inspired her hit single
John Cena
was the trademark play-by-play commentary of WWE legend Jim Ross.
Because By God,
the moment was
that
epic.
If you were ever in need of inspiration this week, then look no further than the 3-minute video which has become one of the biggest moments in Sho Madjozi's exciting career.
The
Huku
star was in the States to promote her new single
John Cena
which she performed on daytime talk show,
The Kelly Clarkson Show
. This isn't the first time that the song has made an impact on American television. John Cena famously danced to the single earlier this year when he made an appearance on the Ellen De Generes show. That was a big moment for the Show Madjozi, but even more was to come...
Maya, the singer and rapper's birth name, was invited to perform on Kelly's show and midway through her typically energetic performance, someone showed up. Although you can't see him, Sho Madjozi somehow did and to say that she lost her mind would be an understatement.
Watch the beautiful moment below: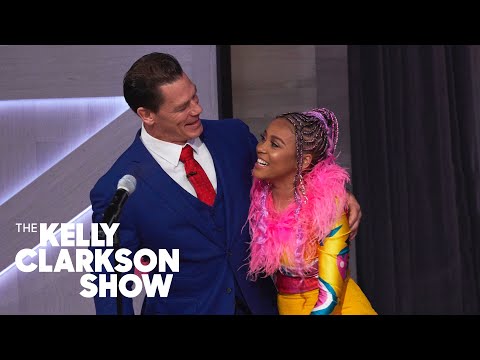 The video, which was shared on YouTube between Thursday and Friday night, is already trending on the South African timelines and has already gained dozens of congratulations from across the country.
As Hulisani Ravele went on to point out, it's been a great week for South Africa. The Boks big win and the adorable KFC proposal had already swept us off our feet, but Sho Madjozi's big moment was the definite icing on the cake.
How did it make you feel to see the singer from Shelly Village in Limpopo meeting her childhood wrestling hero?
Read Next:
Sho Madjozi and Billboard clashed over this inaccurate headline
Image Credit: www.twitter.com