Read More:
Connie's Last Words To Shona Ferguson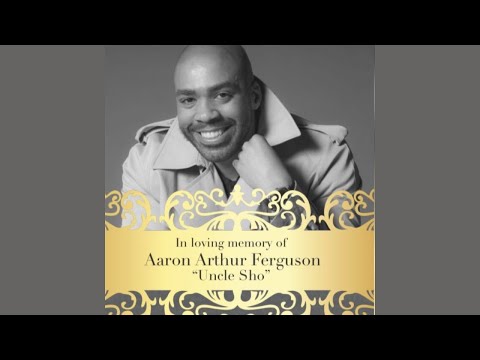 Mam Connie
also took the time to thank the nation for its continued support over the last couple of days.
"I really have no words but to say THANK YOU. Thank you, South Africa, the continent and the world at large for the outpouring of love, words of comfort and prayers. My family and I appreciate you. God bless you all."

She also thanked the event organisers that helped put together Shona's send-off. "Broodie Funeral and Nono Events, thank you for giving my husband a sendoff worthy of a KING! There's never been anything ordinary about this man of God, and to the last moment, he had to put on a SHO!"
Mrs Ferguson
appreciates the support that she's received from her friends, family and colleagues.
She affirmed to her family that
Shona
will always be with them and that God will give them the strength to carry on.
"My daughters Sedi Matsunyane & Alicia Ferguson, my sister Atoisie Pilane and my grandson Ro, we have held each other's hands so tight during this trying time. Dad lives on in our hearts and the many great memories we've shared over the past 20 years. He'll always be with us. God will give us the strength to soldier on and heal our broken hearts. To my brothers and sisters on both sides, God is still God. He will see us through."

In closing, she said that one day they will be reunited.
"To my ANGEL SHO, thank you for the best 20 years of my life! I love you and know that you are with us in spirit. One day we'll be reunited, and all the angels in heaven will rejoice"
At Uncle Sho's funeral, his sister-in-law
Atoisie revealed that he was diagnosed with Covid-19 on the 26th of June.
"My brother was diagnosed with Covid-19 on the 26th of June. The treatment started at home for about a week. The symptoms worsened and he was admitted to Pinehaven hospital on the 3rd of July where he struggled with low oxygen levels. It got worse a bit and he moved to high care a week later after admission."

She added that he fought up until the very end.
He passed away at Milpark Hospital.
"Unfortunately, on the 29th around 23h50 after we had spent the day there. The saying we should rush to the hospital, we spent the whole night with him, until the next day on the 30th and around past 7, the doctor came and told us to keep doing what we were doing because he is now stable and looking better. We went back home and freshened up and as soon as we were done we got another call saying come back to the hospital. Unfortunately, when we got there the doctors told us that my brother had just left us."

Main Picture Credit: Instagram