I chat to Durban born and based presenter, dancer and musician Sibusiso 'Breeze' Shezi about his latest hit single "Ziyasha". Seen on different dance shows, battles and dancing for various local musicians, one wouldn't have guessed that Breeze is also a musician. Breeze not only shares his music with me but he also let's me in on his future plans and his upcoming collaborations.
Why the name 'Ziyasha'?
Ziyasha means "its burning" in isiZulu but in slang "its about to pop off" basically most people of the youth these days use the lingo "Ziyasha". This was a way for us to use it for different meanings and for me it just means that Breeze is about to elevate the game with his music.
Who did you work with on this project?
I worked with Muzi who is a regular DJ at 5FM every Friday on Warras's show. He plays dub step and electro, plus he produced my hit single "Trendsetter."
How is this different from what you have produced, created and shared with the rest of the country?
Realistically speaking "Trendsetter" was my biggest track to date and it got me some national recognition through DJ C-Live's assistance but it was not enough. I've grown musically and our main aim was to make something not only better than "Trendsetter" but out of this world in terms of production. I've been quiet, so I had to come back with a sound I knew would suit me and my lyrics.
What are your 5 hard learned lessons throughout your musical career?
-It's not easy
-Believe in yourself because if you don't know one else will.
-Quality is key.
-There are no hand-outs
-Keep trying.
What's next from Breeze? 
I have a couple of exciting advertisement work coming up. I'm looking forward to the year 2015 as there's a show titled "Code Green" that is scheduled to air on SABC 1 which I'm a part of. Last but not least I'm also looking forward to a movie I'm currently casted in.
We know you as a dancer are you dropping that to focus on your music career now?
Yeah have been focusing on rap for a while now with Dash and Saso from Dream team started of with them ever since I couldn't stop. The feeling of sharing what you think on a track is amazing and having the luxury of dancing while I rap on stage is priceless. So dance is still a huge part of me, it gave me my brand.
Where and how did this whole music and dance career start?
Dancing started off with a crew called Fixed DC, I then branched off to another dance crew called Genesis Kings which had the opportunity to dance for rapper HHP. We then decided to rap with Dash and Saso (Dream team) because we loved it so much and believed in our abilities not only as rappers but as artists and entertainers too.
Was the name Breeze inspired by Chris Brown?
Yes when I went for my first dance audition I danced to "Kiss Kiss" then they gave me the nickname Breezy especially for my fluid movements. So from there on, people even forgot my real name, people simply now refer to me as Breeze, so I decided to keep it as Breeze and drop the Y.
Do you consider yourself Durban's Chris Brown?
No because we totally different and I can't sing but creativity wise yeah. So I consider myself Durban's trendsetter.
Where can people see you performing this month?
People can check me out at the Run DBN Experience at the Botanical Gardens. The trendsetter is back.
Do you travel to perform at other cities or you are currently branding yourself locally?
God willing I can start traveling now and show the rest of SA my what I have to offer.
Which Hip hop musician you'd love to collaborate with?
K.O, Kwesta , Ma-E , Reason and AKA. Other than hip hop I'd love to work with Beatenberg and Uhuru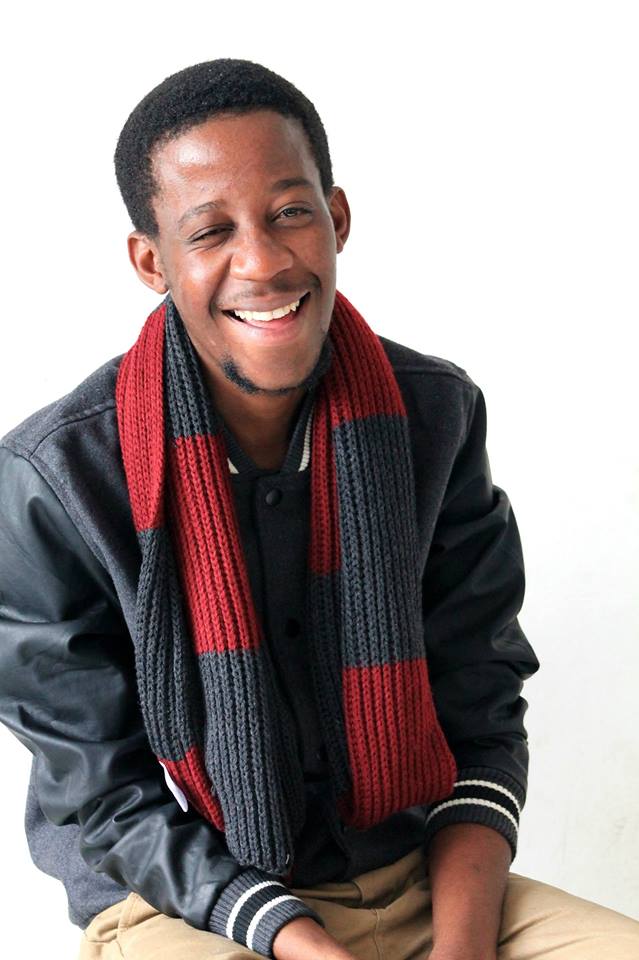 Sandy Nene is a blogger, freelance writer and fashion enthusiast.