Sizwe Dhlomo is a renowned media mogul, entrepreneur and a curious genius who always finds new information intriguing and isn't scared to go on with what he believes in.
During his interview with MacG, Sizwe Dhlomo shared that he believes that he is where he is today through his dedication and following his business principles.
He shared his experiences during the podcast online interactive session with the viewers and Sizwe Dhlomo answered different questions about his life and his journey.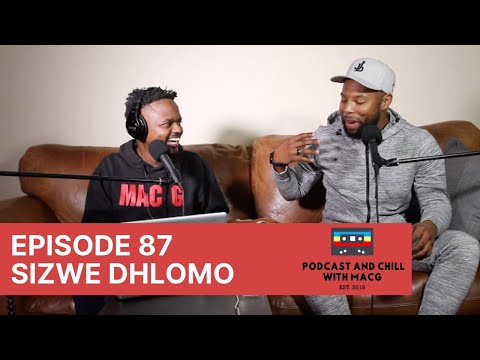 This is Sizwe Dhlomo's biography
Sizwe Dhlomo Feud with AKA
AKA
probed Sizwe by responding to his tweet, claiming that his business with Cruz Vodka was one of his remaining sources of income since shows have been cancelled due to the pandemic.
A few hours later, Sizwe responded back with, "Sell watermelon juice B.", causing tweeps to wait in anticipation for AKA's expectant rebuttal.
It seems the two are always at loggerheads and will never get along. AKA said something on Twitter and
Sizwe Dlomo
did not take kind to it.
Sizwe Dhlomo made it very clear to
AKA that he will "f**k"
him up for free, there isn't any need for a contract. This is after Super Mega threw some jabs at Sizwe Dhlomo.
As many suspected,
AKA did not stop poking fun at Sizwe Dhlomo
, but there was a surprising turn of events to the whole saga.
AKA seems to have had a change of heart and he issued out an apology to all those offended by his tweets.
"After educating myself properly about the sacrifices made by Sizwe's grandfather and others close to him, I realize how reckless and stupid that was,"
tweeted the rapper.
Some people commended the rapper for his apology, whilst some pointed out that this was a classic move from the rapper to do something wrong and then apologize. AKA even mentioned that he had ironed out issues with Sizwe Dlomo, but
Sizwe Dlomo did not respond to anything
.
Sizwe Dhlomo Age
Sizwe Dhlomo was born on the 21st of June in 1983. He is 37-years-old.


Sizwe Dhlomo Early Life
Sizwe Dhlomo was raised by his mother and grew up with his family and grandfather who has taught him the principles of farming that he is practicing today.

He studied at Kingsway High School in Amanzimtoti before studying Computer Programming at the Durban Institute of Technology.

Growing up, Sizwe Dhlomo was considered to be a bright student.

He revealed in his interview with MacG that the first time he ever set foot in a school was when his mother couldn't find anyone to look after him as she had to go to work. On that day, Sizwe Dhlomo went with his mother to the school she was working at.


Sizwe Dhlomo Education

Sizwe Dhlomo attended the Kingsway High School which is situated in Amanzimtoti. He then completed his studies in 2000

He then enrolled at the Durban Institute of technology to pursue Computer programming.
Sizwe Dhlomo Career
Sizwe Dhlomo is a well-known television presenter and a media mogul who worked as a radio presenter and popularly known for his journey with the popular radio station 702 presenters.


Television


Sizwe Dhlomo started his career when he won MTV Base's talent contest and became the first MTV Base VJ in 2005, during the channels season of its World Chart Express.


He built his profile in the media industry and continued working on his presenting skills.

Sizwe Dhlomo was popularly known for his curiosity and exploring more into the youth culture and it saw him rise into a star that he is today.


Through his journey, Sizwe Dhlomo saw himself interview the likes of Akon, John Legend, Sean Paul, Brickz and
2Baba
.
Joining the media industry it allowed Sizwe Dhlomo to grow into different spheres and he saw himself becoming a DJ and having different gigs.

He also ventured into being an MC at different occasions and in 2010 Sizwe Dhlomo was a Digital Host for the 16th Annual South African Music Awards (SAMAs) at Sun City.


Sizwe Dhlomo appeared on SABC1's musical channel LIVE, alongside the media mogul
Bonang Matheba
until 2011.
In 2014, Sizwe was part of an MTV team from across the globe that traveled to the VMAs in Scotland.
Here is the list of the television appearances that Sizwe has made


- The first and second seasons of The Comedy Central Roast
- The sixteenth season of The South African Music Awards where he was the Digital host
- The eighteenth season of The South African Music Awards where he was the presenter
- He featured in The Tropical Island of Treasure (Zanzibar)


Radio


In 2009, Sizwe Dhlomo joined YFM with Bonang Matheba as presenters.

Through his journey of presenting, Sizwe started a cultural musical journey partnering with Siyabonga "Scoop" Makhathini They started The Full Clip, where they saw the likes of Cassper on their upbringing and the rap giant Kwesta.


Sizwe Dhlomo continued with radio together with television until putting a pause on television to solely focus on radio.

He continued his journey with YFM until 2013 when he joined the leading radio station 947.

On the third of June in 2020, Sizwe joined Kaya FM and he continues with his radio journey.
Sizwe Dhlomo Car Accident
In June 2019, Sizwe Dhlomo involved in a road accident, but was lucky to have come out unharmed.
Sizwe Dhlomo posted the details of the accident on his Twitter account. The accident occurred at Witkopen and Cedar in Johannesburg.
It was reported that the accident is said to have been caused by a car that had lost control and couldn't stop at the traffic lights, and as a result, collided with two other vehicles.
Sizwe Dhlomo Celebrity Feuds
Sizwe Dhlomo is known for fully expressing his views without holding back.
He has engaged in different types of topics including politics with the likes of Helen Zille, and finances and investment with the likes of
Euphonik
and Vusi Thembekayo.
Sizwe vs Vusi Thembekayo
It was alleged that Vusi Thembekayo stole Sizwe Dhlomo's tweets and used them as one of his tweets.
Sizwe Dhlomo, out of rage, confronted him claiming he had used his tweets without his knowledge. Vusi did not respond to the allegations immediately.
It was swept under the carpet, but Sizwe Dhlomo took a shot at Vusi after he posted a picture of his watch.

Their unsettled issued resurfaced due to Sizwe Dhlomo's comment when he said that the watch was fake. Vusi didn't waste time but retaliate with mentioning that it isn't the only Hublot watch he has.
Vusi said:

"Do you mind popping by my place and looking at my collection. I got this and the Hublot from the same dealer. [If] they ain't legit, then I need to know what else. That would help. Just followed you. So inbox me. Ta. Great to chat @watch_maniac look forward to connecting when I'm back in SA. This is embarrassing,"
Sizwe Dhlomo Farm
Sizwe Dhlomo is an entrepreneur who defines himself as a businessman and has ever since started his journey of being a farmer.

He owns a farm in Limpopo, Gauteng and KwaZulu-Natal.


He shared on his social media accounts snaps of his farm in KwaZulu-Natal explaining that his business provides about 150 tonnes of maize each year.
Sizwe Dhlomo Net Worth
Sizwe Dhlomo owns properties in both residential and commercial industries.
In his journey in the media realm, his twitter profile picture also became part of his net worth as it accumulated enough money for him to run paid promotions.
He is a farmer and owns 4 horses.
He is estimated to be worth over R40 Million.
As Sizwe Dhlomo returns to radio, he continues to inspire many of his fans and he is adored for his constant hustles.
Read More:
DJ Euphonik Biography: Age, Education, Family, Wife, Career, Awards, Business, Controversy, Cars, Net Worth

Image credit: ZAlebs.com