Sizwe Dhlomo and Bonang Matheba will reportedly host a new show called World Cup Live on SuperSport
According to reports, they will also be joined by rapper AKA and singer Nandi Mngoma. This comes after Sizwe made the announcement on Twitter on Monday.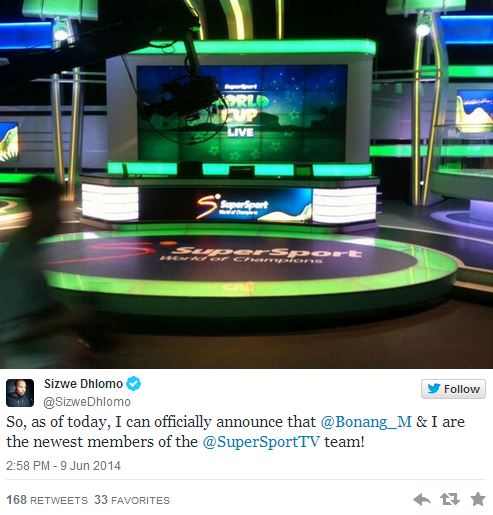 Of course the news was met with much criticism from Twitter users who felt the former LIVE presenters and their showbiz counterparts aren't suitable for SuperSport because they know nothing about soccer.
To which Sizwe retorted, "LMAO! Just tune in & watch the show.  So you know the sport better than us? Cool.  We know TV better than you."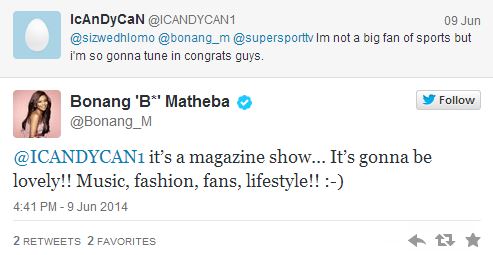 While Bonang also reassured her fans that there's no need for them to be clued up about soccer she tweeted, "@ICANDYCAN1 its a magazine show…It's gonna be lovely!! Music, fashion, fans, lifestyle!! :)"
Meanwhile AKA did what he does best and posted this picture of himself in the SuperSport studios on Instagram.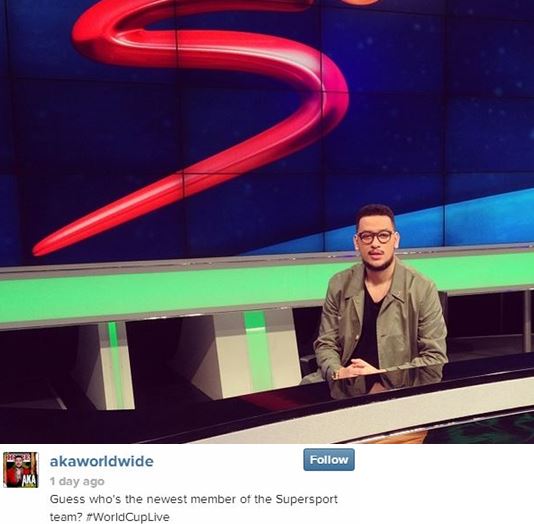 AKA captioned the pic and said, "Guess who's the newest member of the SuperSport team? #WorldCupLive"
Ever being the humble lady that she is Nandi is yet to announce anything about her new show but Sizwe posted this pic of her in studio with AKA.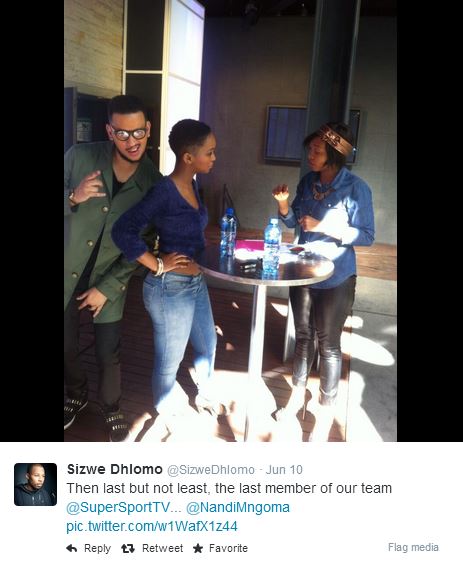 World Cup Live premiers on SuperSport this Friday at 1pm
By entertainmentNOW