Mont Blanc, Jimmy Choo, Ted Baker, Vans, Hurley and Pringle were just the few brands that we were surrounded with as the ZAlebs team made its way to the Stuttafords shoe trend showcase. You can only imagine how deurmekaar we were as Stuttafords elegantly presented their winter fashion tips for all you stylish ladies and gents.
Speaking about the ladies, it was absolutely hilarious to see their facial expressions as the displays of gorgeous handbags caught their attention; it was game over when Stuttafords whipped out the killer heels and color-blocking accessories.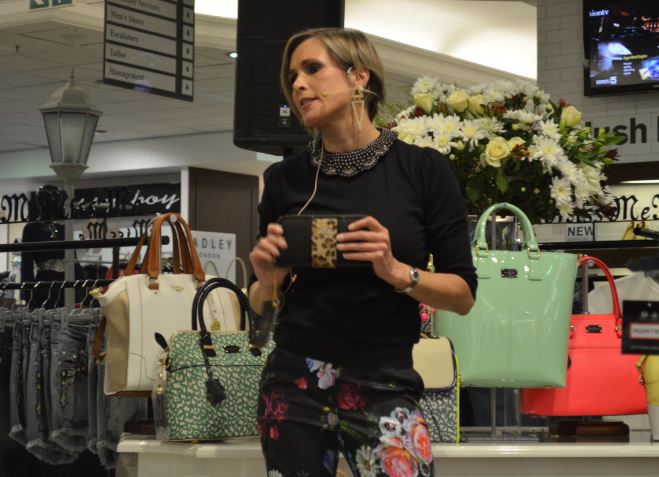 Gentlemen before you click out of this article as it may seem too feminine-like for you; do take a look at these colored-sole formal shoes. According to the fashion advice given by Stuttafords these are the trendy shoes to wear for this winter. Add that to that a matching backpack and you're good to go.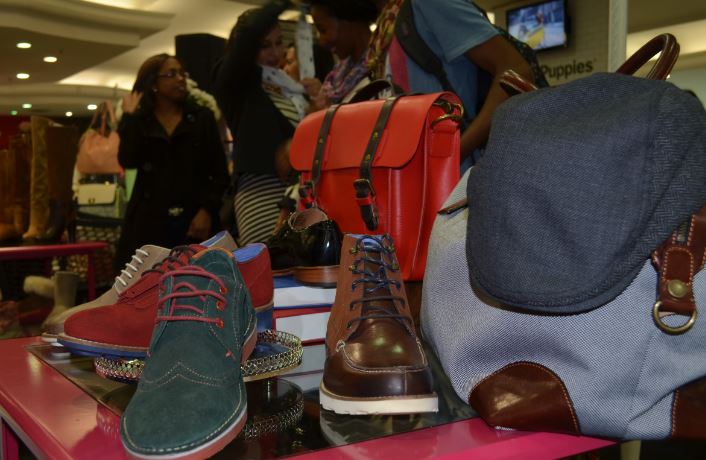 And just when we thought we had seen it all, the clothing store pulled an Oprah Winfrey on us and started giving away free gifts which included, Mont Blanc cologne, Jimmy Choo perfumes and Ted Baker wallets to mention a few goodies.  Unfortunately team ZAlebs didn't win anything (we hardly win  these days!)  Have you seen how often we've been losing to our local celebrities during the ZAlebs playroom matches? But we did receive one fabulous goodie bag!  These were the lucky people who won the exclusive gifts, shout out to our good friend Thulani from Soweto Magazine (far right) from today he now smells like a true Mont Blanc man.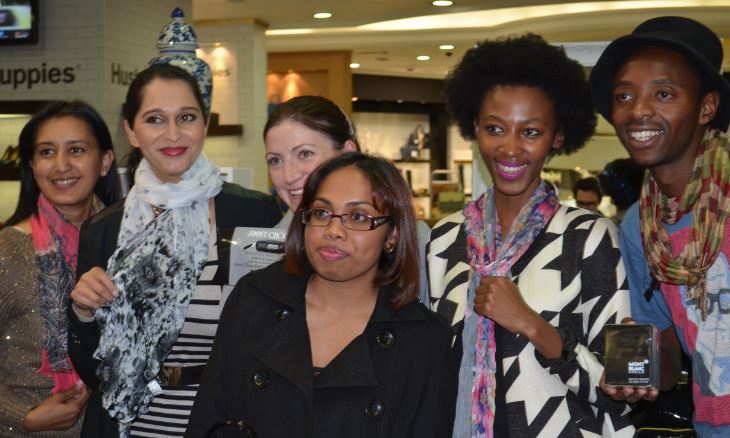 Thank you to Stuttafords for the invite and fashion advice, Lord knows that some of us are in need of it.