Some of us are still trying perfect the Thuso Phala dance (it doesn't look like we'll ever get it right).
The famous routine, named after SuperSport United soccer star Thuso Phala, went viral last year, and you really can't go anywhere without seeing people doing it. Although the football star has been famous for years, he believes that this dance move has brought him a different kind of fame.
Speaking to Mo Flava and Masechaba Ndlovu on
The Drive on Metro FM
, Thuso said: "Meeting a child the mall who's three years old and telling his dad that... maybe the dad tells the child that that's Thuso Phala, that dance you do."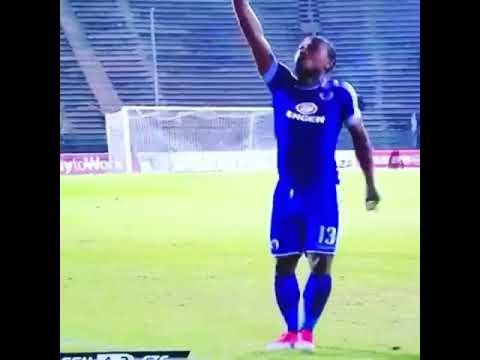 When asked how this dance started, he explained: "I've got these friends of mine from the Vaal, fana and Mzambia. So, they used to do this routine when they dance. So, they used to like, mix it up, it was not the same like how I dance. They used to like shake their shoulders and do all that stuff. So, then I thought to myself 'one day when I score I wanna do this... So, I did that for a while and only last year now it started to be like all this dance, now everyone is doing it. But, I've been doing it for a while."
Main image credit: Facebook/SuperSport United FC