The local hip-hop community has been up in arms since MTV Base revealed the first five of its top 10 MCs for 2015 on Thursday, 26 November.
Social media folks were all hot and bothered when their favourite rappers were either moved down the list, or completely removed.
ZAlebs had a chat with MTV Base Channel Director Tim Horwood, who explained that he is pleased with the panel's decision. He also stressed that people need to understand the panel's criteria.
Here's more of what he had to say:
MTV Base has selected some of the top local hip hop pioneers for its MTV Base Hottest MC panel. What element or skill does one need to have to make it onto this particular panel?
The panel is based on individuals who are kind of entrenched in the SA hip hop scene. We try and get everyone on the panel, people that have some kind of daily involvement, their job must mean that they engage in local hip hop. It's not people who are going to suddenly do a study on local hip hop to see which artist has had a good year but people who are involved daily with the SA hip hop scene and people who are passionate about the genre.
Do you think this year's top three rappers will spark a lot of debate just like last year's top three?
Yes, most definitely, the big names who were in the top three last year, they always spark a fierce debate nationally. Inevitably, people are going to get into a debate about it because it can be quite subjective, everyone has their own opinion, which is why this format is so cool. There definitely will be debate and probably controversy around it. Some people will agree with the decisions that the panel will make.
Do people understand the criteria the judging is based on?
I think some people don't, judging by how some people comment, the criteria is explained very clearly on the show, even on social media leading up to this week, we have been discussing the different criteria. I think it is important that people know the criteria before commenting. We try to keep it as objective as possible, that is why we have the criteria so that the debate is not measured on gut feeling and opinion but on the criteria. 
The more people understand the criteria the easier it is to compare these different guys. Some of the decisions that get made might seem a little bit off but when you look at the criteria it does make sense. We try to look at one well-rounded individual, and not just the MC with the best lyrics, lyrics are one of the criteria's but in this day and age, having hot lyrics and not being known or no one hearing those lyrics, is not enough. We look at sales, impact, buzz, style and the intangibles, there are many things that are considered when making the decision.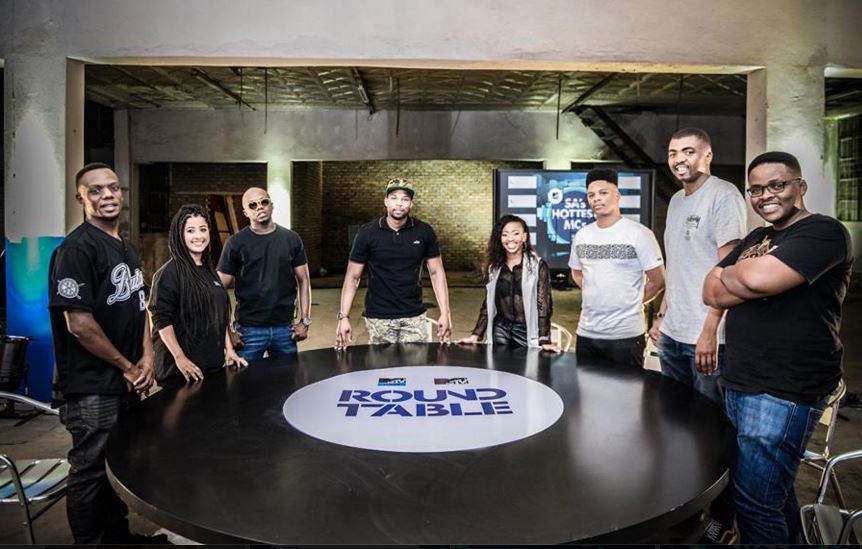 Are you happy with the results of the list? If so, why?
Yes I am totally happy! I actually think this year's list is more representative and more in line with my kind of pace. I think with a panel like this, no matter what they did, it is going to hold credibility, these are serious, knowledgeable people in the hip hop industry. I would be happy with whatever they feel, these are the guys who are deeply involved in the industry. I think it is a very strong list, there are names that we featured last year and there a couple of new names as well that weren't there last year, who really had a good year. I think they have done a good job.
The second part of the show airs on Friday, 27 November. Who do you think will make the top five? 
Image credit: Facebook