This week Vuzu AMP revealed that they're setting up auditions for their new up and coming show titled The Hustle. A reality show which is set to focus on finding the most talented rapper on this side of the continent, this rapper must have the IT factor and possess great skills with his rhymes and have the ability to understand the music industry as a business also.
When we found out about this new show we thought it was a great opportunity for aspiring rappers to finally break into the industry.
Vuzu has decided that all rappers should upload their 15-second auditioning video onto Instagram and tag Vuzu with the hashtag #VuzuHustle. Sounds simple right?  But when we heard of this mechanism we thought of all of the blunders that could go wrong in these auditions and don't get us started on the mean comments that follow. So to spare you the embarrassment we've compiled up a list that will assist you in your auditions which start on the 27th of April.
No biting
For those who don't know, biting in the hip hop fraternity refers to copying. If you're going to audition for The Hustle make sure you do not bite someone's rapping style, character and even worst their lyrics. Even if the person is not famous stay away from biting their work, hip hop fans are great critics and can be very hostile plus they won't hesitate to call you out if you're being phoney.
Don't praise yourself….yet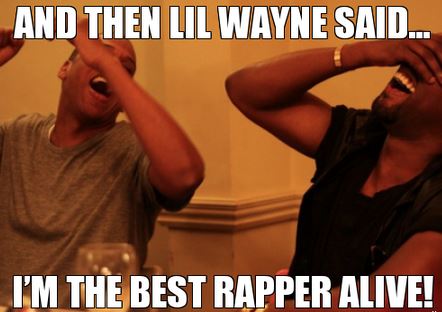 Yes, rappers are known to give themselves credit as the "best rapper" alive, but what if you're actually the wackest rapper in Mzansi and it just so happens your friends were lying to you to spare you your feelings. Firstly ditch those friends and secondly refrain from praising yourself and dissing other rappers, especially if they're already made in the industry.
Don't get us wrong beef is somewhat encouraged in hip hop but if you're an unknown rapper who is not only whack but also trying to launch his career through dissing others, we're guaranteed that you won't come out
Drop hard hitting punchlines
Keep in mind that time is against you, Instagram videos only offer you 15 seconds so make the most of it and most importantly make it memorable for those watching the video.  
Don't rap someone's song
Auditioning for a hip hop competition is different than rapping for a singing competition like Idols. Usually in singing competitions you're not encouraged to audition with your own song, whereas in hip hop it's the other way around. Rap your own lyrics written by you, don't audition rapping KO's song, he's already made it in life, we want to see what you can offer us.
Refrain from wearing shades
This is an Instagram video audition and not a music video. We want to see the passion and fire in your eyes when you're spitting those hard hitting bars, we're sure you look extremely cool wearing those shades but in 15 seconds we're not interested in your fashion sense but your ability to play with words in an impressive manner.
Bad comments - pay them no mind
You're placing yourself on a public platform, of course people are going to comment on your skill as a rapper, you're going to receive some constructive criticism from some people and others are going to say things to rub you off the wrong way. Please refrain from replying to bad comments which add no value to your skill as a rapper. In a way those bad comments are also good for your career, they'll teach you how to handle "haters" when you finally do blow up and how to handle yourself as a brand when bad comments come your way.