They're one of South Africa's finest products when it comes to dance crews, encapsulating dynamic dance moves and style of such eminence- In fact,we wouldn't be surprised if they open up for Beyonce' should she decide to perform in the country.   This week ZAlebs interviewed 2012 Red Bull beat battle runners up, the V.I.N.T.A.G.E Cru.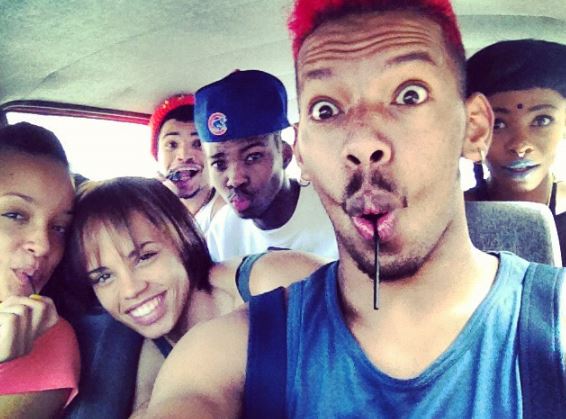 Welcome to ZAlebs guys, it's a pleasure to have you on ZAlebs. Kicking things off,  everybody has been talking about the day you were harassed at Bree taxi rank. Could you please give us an account of what actually went down?
On that fateful day we had actually finished a performance and were rushing to Auckland Park to watch our crew member, Robyn, who is currently doing "So You Think You Can Dance?"  So being the ever expressive crew we are, we were still in our dancing attire headed to the taxi rank.  We first heard the normal jokes that men say to us on a daily basis and like always we ignored them. This time around, however, we knew the taunting was a bit different because all of a sudden they all started whistling, calling on other people to witness the sight that was V.I.N.T.A.G.E Cru.  We quickly went into a taxi and closed the door which suddenly jammed just as things got serious- the men started shaking the taxi and hitting the windows. 
Amongst us was our other female member, Tarryn, who was sitting by the window and some of the men managed to open the window and started trying to get her attention. It really was a disturbing experience, most of us were terrified because when we do go to the taxi rank now it brings back all those memories and what could've possibly happened if the taunting didn't stop.
If you ever had to face these people again, what would you say to them? 
I wouldn't say much, but I would ask them, "What if one of us was a member of your family?  What if we were your kids? How would you feel if your child was assaulted in such a manner? Would you have done the same thing knowing very well that we were blood relatives?"  As well as that, to kind of figure out their loyalty towards their families, I would've asked them if they would've protected us or turned a blind eye?
On to more light hearted questions.  As you guys mentioned previously, you're quite an expressive dance crew.  How do you respond to people who tend to think you're too much or try to tone down your expressive nature? 
Basically when we started the group we told ourselves that once we've reached a certain level in our career no one was ever going to tell us what to do, how to do it, when to do it and why we should do it.  So when we were set to perform at this other festival, the people organizing the event thought they could tell us what to wear and what not to wear.   It became a bit of a clash because we felt that the organizers were telling us how to express ourselves with our art form.  Our expression is one of the best ways we communicate with the audiences, so the more you try to oppress our artistry the more we rebel and become even more expressive.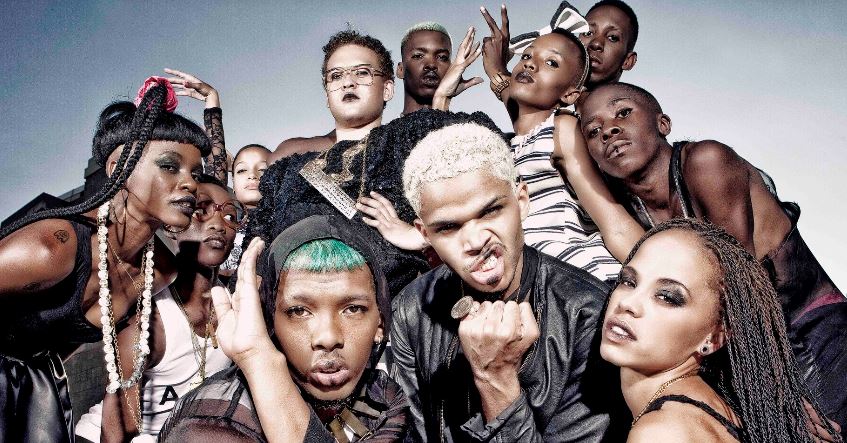 We recently read that you're currently shooting and an advert with Khaya Dlanga how is that coming along?
We can't say much about it because we've recently signed a confidentiality contract which binds us from not disclosing anything to anyone with regards to that add. Sorry darlings we can't say much at this stage.  But things are definitely going well for us because in 2013 we had planned on issuing out this theme titled "The take-over" which is basically about us dominating everything from fashion, dancing, television and the theme seems to be coming along pretty well.
Who is the most annoying member in your crew?
[Laughs] We're all annoying in our own way because certain people relate to other people in a certain way.  So we'd actually annoy each other in certain ways for example our choreographer does get annoyed with us because sometimes as dancers we always need a push and sense of direction but sometimes it gets too much for a person but for the sake of not annoying the choreographer even further we just suck it up.
What other avenues are you guys planning on branching into in terms of the entertainment industry?
In the group everyone has their own particular skills that they contribute to in the crew.  Every one either excels at one thing or they're currantly studying towards something that would be benfecial to the group.  Like for example we have members who are studying marketing and business management Tarryn studies video directing so she helps Ashwin with video directing our video's and that's where we get our video concepts from.  We also have another member of ours who goes by the name of Tokoy, he studies fashion and adds the fashion element into the group. Thabo who is a latin dancer also adds his own element into our choreography.  Ten years from now we see the V.I.N.T.A.G.E Cru branching into a franchise all around the world actually having an acadamy where we can actually groom dancers into becoming the best dance version of themselves they can be.