Actor
Vuyo Dabula
had been crowned the sexiest man alive, but the actor does not feel like he should continue to carry that title. Speaking to Mac G on his Podcast and Chill series, Vuyo spoke about life before fame and how women did not look at him the same, being the sexiest man and so much more.
Read more:
Rapper 50 Cent Wants To Work With Vuyo Dabula
Vuyo Dabula's sexy body
and stature as well as his handsome face got him crowned as the Sexiest Man Alive. Whilst many agreed with the title, some are kind of reluctant to still name him that. He told Mac G and his crew that he had been slacking at the gym so he grew a pot belly.
When he posted his pictures on Instagram, he said many people took to the comments section and asked him to bring back his six pack. Just a few women had encouraged him to keep it because he still looked sexy.
Can you imagine women turning down the handsome
Vuyo Dabula
? In his younger days before he became the household name he is today, Vuyo said women used to turn him down many times.
The team even asked him the type of women he is into and he described the persons character more than the physical appearance. "Just the spirit, I've been with all kinds of body types, and connected with all body types, races as well," he says.
"Are you good in your own skin, do you appreciate yourself, are you not apologetic about who you are, whatever race it is and kindness as well I think kindness is like a big thing and we can communicate," he added.
Vuyo Dabula
has described himself as a shy person but he said he never allowed his shyness to get in the way of professional career. So when it comes to not wanting to do romantic scenes, Vuyo said him being shy had nothing to do with it. He was just a firm believer of what he was doing and his craft so being put in the spotlight when it came to kissing he was just not comfortable with doing that.
Generation's Gadaffi
says he had been given roles on the spot but once he reads the script and find out that there are romantic scenes, he would turn them down. That's because he was a strong Christian and his beliefs restricted him but now that he is no longer a Christian he does not mind doing them.
"A lot of people have their restrictions, you can't lose yourself as an actor you wanna be versatile, you wanna be able to do everything, but at the same time an actor is just like any other guy, we d have our roots in something, So you can't turn your back on yourself and what you stand for," he clarified.
Vuyo's talent has landed him on many roles both locally and internationally so you would think he has so much money but Vuyo revealed that he is not yet a millionaire.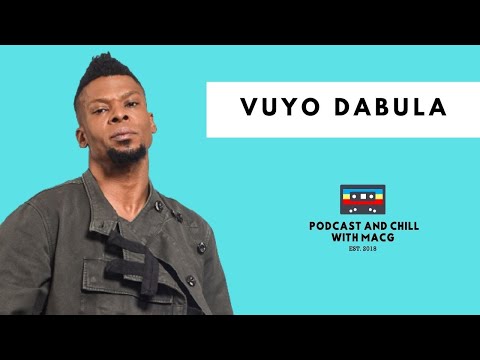 Read next:
Amanda Reveals Her Mom Had Her At 15
Picture credit: Instagram