Lorna Jane is the global leader in women's fit fashion. Lorna Jane South Africa was born in 2011 and the brand has positioned itself as South Africa's Premier Active-wear brand.
Lorna Jane aims to inspire women to live their best life through active living and believe in a three pillared philosophy of:
MOVE your body everyday
NOURISH from the inside out
BELIEVE that anything is possible
It is this mantra together with the superior quality, supreme comfort and unique designs that encourage motivate and inspire women globally to live their best active life. Lorna Jane is not simply a clothing label; it is a way of life!
"As a woman, no matter what role you play in society or in your family, Lorna Jane wants to inspire you to take the stairs instead of the lift or drink that one extra glass of water. We aim to inspire every woman to make small changes towards helping them live their best active life by living the Move Nourish Believe philosophy." sayd Leigh Stringfellow, Director or Lorna Jane South Africa.
As part of our MNB philosophy, Lorna Jane has partnered with Electromode to inspire South Africans to get moving. What better way than with the Ultimate Workout Hits! A double album compiled by Lorna Jane ambassador, fitness enthusiast and sports presenter Stacey Holland. In Stacey's words; "A song can make or break a workout. Each beat can push you beyond what you thought your limits were."
Each song was chosen according to the latest and most popular music hits, then mixed at a tempo to suit the complete workout, from warm up to cool down. The album is now available on iTunes, in all Lorna Jane stores and all good music stores nationwide.
Last month, Lorna Jane released the Ultimate Workout Hits at SWEAT 1000 in Morningside.
The star-studded event saw SA's celebrity and media fitness elite such Shashi Naidoo, Boity, Mika Stefano, Roxy Burger and more in action at the launch where they got the opportunity, first-hand, to work out to the first in this series.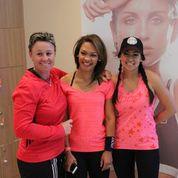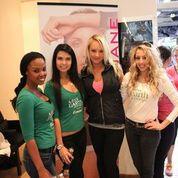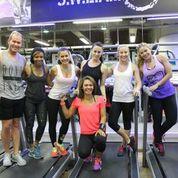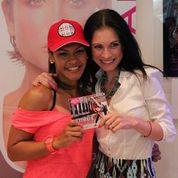 WIN WIN WIN
Win one of five Lorna Jane Ultimate Workout Hits CDs. To enter, comment below.
Q: Who did Lorna Jane partner with to get South Africans moving?
Competition closes Friday, 18 October. Winners will be randomly selected.
Track listing:
Disk 1:
Wake Me Up (Let's Warm Up Mix)
Radioactive (Achieve It Mix)
Diamonds (Move Nourish Believe Mix)
Oliver Twist  (Workout Mix)
Good Time (Uniquely LJ Mix)
I Love It (Run Girl Run Mix)
Blurred Lines (Stress Buster Mix)
Get Lucky (Dream It Mix)
Get Up (Rattle)(You Can Do It Mix)
Million Voices (You're Courageous Mix)
Let's Go (Believe & Achieve Mix)
Levels (Work to Work Out Mix)
Scream & Shout (Push Yourself Mix)
Play Hard (Cardio Crunchdown Mix)
Sweet Nothing (Instant Therapy Mix)
Just One Last Time (Live Your Purpose Mix)
Catch My Breath (Great Shape Mix)
One Day/Reckoning Song (Cool Down Mix)
Disk 2:
Don't You Worry Child (Active Spring Mix)
Don't Wake Me Up (The Inspirational Mix)
One More Night (Make it Happen Mix)
Numb (Let's Warm Up Mix)
This Kiss (Now Move It Mix)
I Could Be the One (Game On Mix)
Superlove (Work It Mix)
Sweat (Never Give Up Mix)
Locked Out of Heaven (Move Nourish Believe Mix)
Spectrum (Say My Name)(Active Performance Mix)
Die Young (Head Up Mix)
Beauty and a Beat (The Inspirational Mix)
Try  (Live Your Purpose Mix)
Stay (You Can Do It Mix)
Finally Found You (Great Shape Mix)
As Your Friend (Dream It Mix)
Clarity (Uniquely LJ Mix)
Suit & Tie (Cool Down Mix)